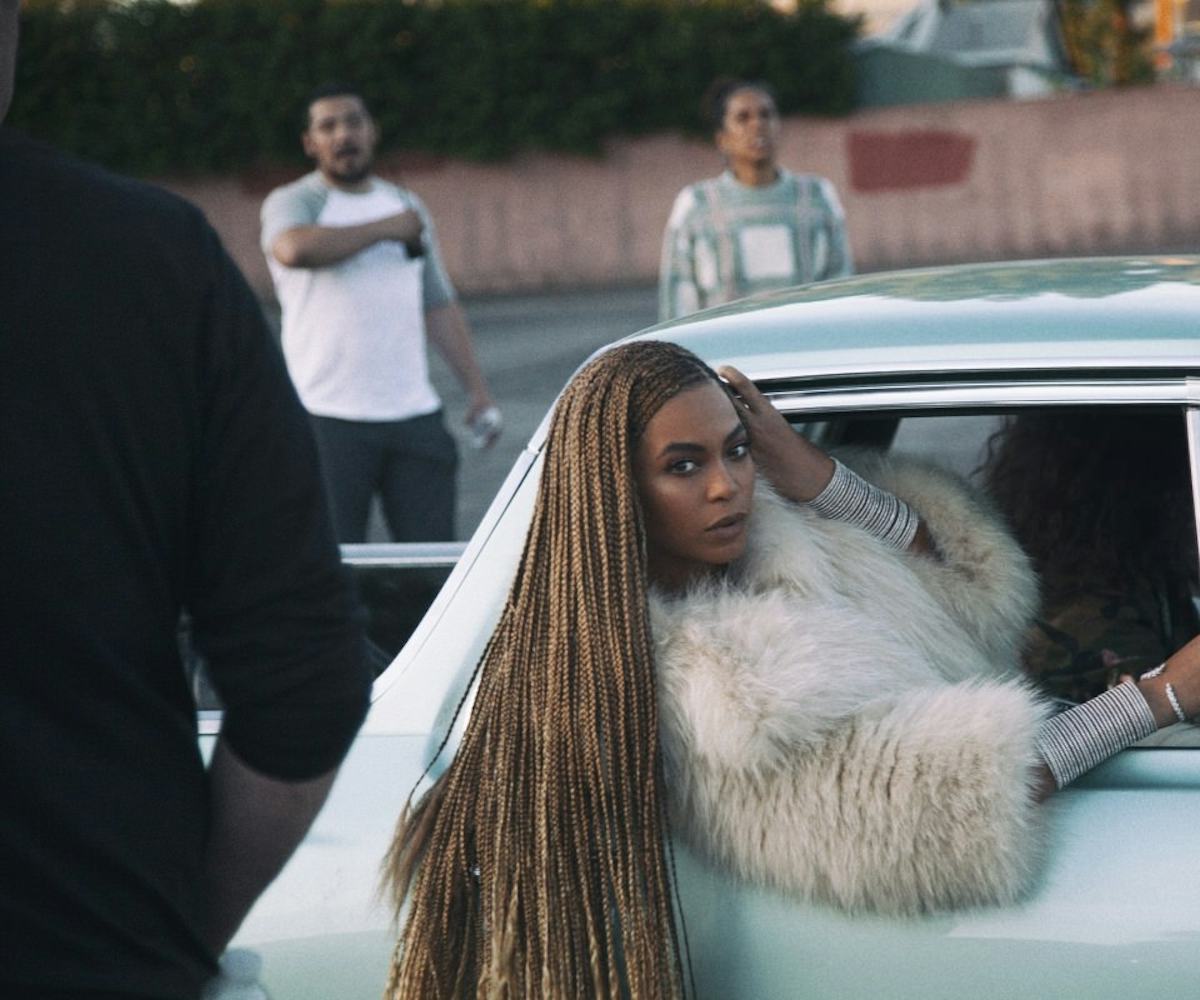 Photo via Beyoncé
The True Story Behind Beyoncé's "Formation" Is Finally Revealed
As told by Mike WiLL Made-It
The stories behind the creation of some of our most iconic songs are the stuff of legend, from Carly Simon writing "You're So Vain" about Warren Beatty, to Paul McCartney writing "Hey Jude" to comfort John Lennon's son Julian during his parents' divorce. Now we finally have the story behind the creation of Beyoncé's "Formation," which came to be thanks to a chance encounter between Mike WiLL Made-It and Queen Bey herself. Oh, and LeBron James was there too. 
In a new interview with The New Yorker, Will revealed that it was Rae Sremmurd's Swae Lee who came up with the song's now ubiquitous lyric—"Okay ladies, now let's get in formation"—at Coachella. "I'm like, 'Dog, we got to do that "get in formation" shit,'" Will explains. "That could be a hard song for the ladies. Some woman-empowerment shit. Like, 'Ladies, let's get in line, let's not just fall for anything.'"
Then, in a perfect bit of serendipity, Will and Bey crossed paths in a hotel party where guests included James and his fellow Cavaliers. According to Will, Beyoncé expressed how much she loved the idea for "Formation," especially its message of female empowerment. Beyoncé went on to contribute her own verses on the song, and after a week in the studio with Will, the duo had emerged with one of the biggest hits of her career. Will added:
She takes ideas and puts them with her own ideas, and makes this masterpiece. She's all about collaborating.That's what makes her Beyoncé. Being able to know what she wants. A lot of people don't know what they want. To the point where you can bring them some hot shit, and they're like, "This shit ain't it. I need a hit, bro." And I'm like, "Man, this is a hit. If you don't like this line or that line, you should take this line out and put your own lines in there, and we doctor it up." Some people want it cooked. They just want to put a little icing on it and bite it. But it's really a process to make one of these great songs. It's layers. Layers and layers and layers.
In other words, she slays. Read the rest of the profile on Mike WiLL Made-It here.