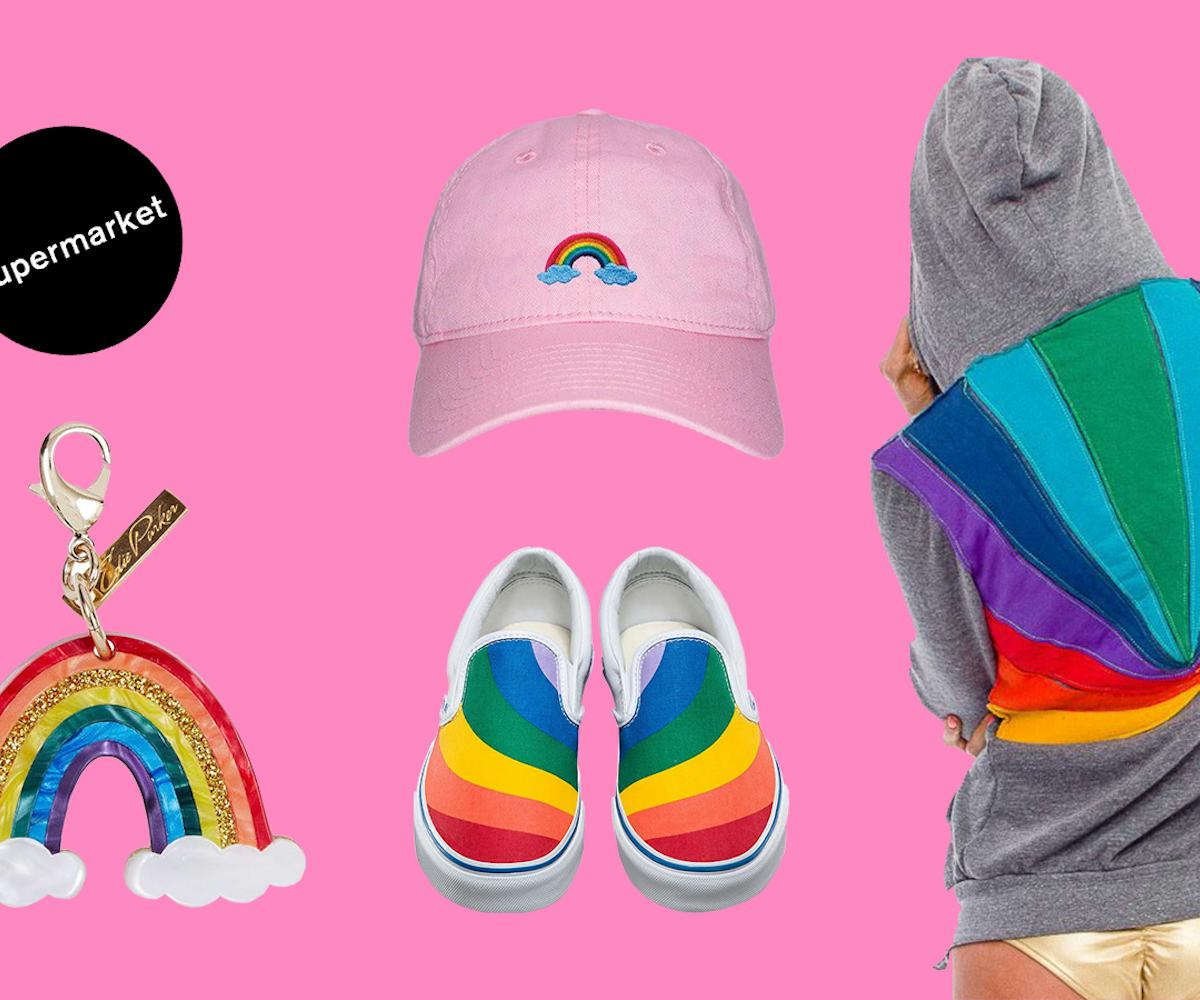 10 Pieces Of Rainbow Clothing and Accessories To Brighten Up Your Day
*Cue: "Somewhere Over The Rainbow."*
This week, we could all just use a reason to smile. With that in mind, we've provided you with a round-up of rainbow-themed clothing and accessories because why not?
The vintage rainbow sweater from the '70s that's coming back into style was really our inspiration for this week, and we think you could take it above and beyond with multicolored accessories to add hints of happiness to your outfits.
Think Donna from That 70's Show and channel your inner hippie girl with a tomboy edge for outfits this week (and beyond); add some color and fun. Start small with a bracelet or keychain, or go big with a full-on rainbow striped sweater. You'll definitely find yourself smiling a bit more all day long. 
Gap, Crazy Stripe Merino Wool Sweater, $39.99, available at Gap.
Vans, Rainbow Slip-Ons, $55, available at Vans.
Aviator Nation, Sunburst Hoodie, $175.99, available at Aviator Nation.
Forever 21, Rainbow Graphic Sweater, $19.90, available at Forever 21.
Edie Parker, Rainbow Bag Charm, $175, available at Neiman Marcus.
Unif, Lenny Top, $58, available at Unif.
MYVL, Rainbow Cap, $28, available at NYLON Shop.
BDG, Rainbow Tee, $19.99, available at Urban Outfitters.
CAMP Collection, Venice Beach Bralette, $38, available at Shop Camp.
Venessa Arizaga, Rainbow Bracelet, $95, available at ShopBop.