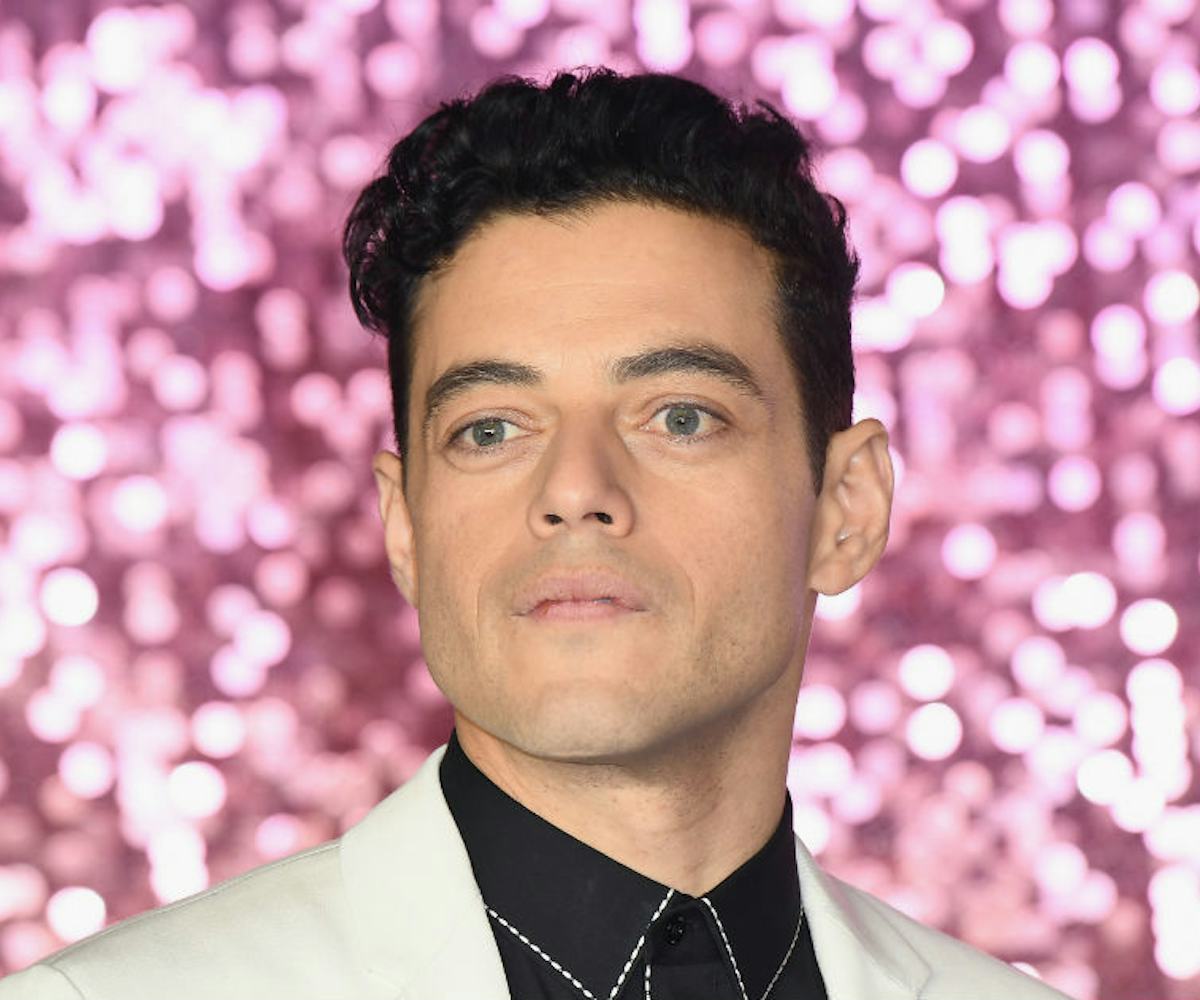 Photo by Jeff Spicer/Jeff Spicer/Getty Images for Twentieth Century Fox.
Rami Malek Thinks That Viral Video Of Him Is "Not That Bad"
A couple of days ago, a video of Rami Malek and a fan went viral. A young woman by the name of Xan reportedly approached the actor for a selfie but took a video instead. "Can you say hi to my friends?" the young fan asks Malek in the video. When Malek realizes what's happening, he says (rather politely), "No, but we can take a picture."
The video is at three million views and counting, not because it makes Malek look like a jerk but because of the sheer awkwardness of it all. "THIS IS PROBABLY THE MOST EMBARRASSING THING TO EVER HAPPEN TO ME," Xan captioned the video on Twitter.
Malek told Vanity Fair that he recently watched the exchange himself and declared: "I thought, 'Oh, that's not that bad. I don't find myself offensive.'" He goes on to talk about being an actor in the age of smartphones and says that "people will pull you into their cameras, and sometimes you can watch them Instagram [that photo] within two seconds." He says he "can't quite wrap my head around" the need to document everything: "Something about it is not right and a bit unsettling."
Despite his views, he says that he's more than willing to take photos with fans, he just wants to be aware of "what people are doing in the moment." He continues, "When someone films you automatically, it's a bit intrusive."
If you're in the mood for more Malek interacting with fans content, here's another lovely video of him signing autographs while drunk. A man of the people!