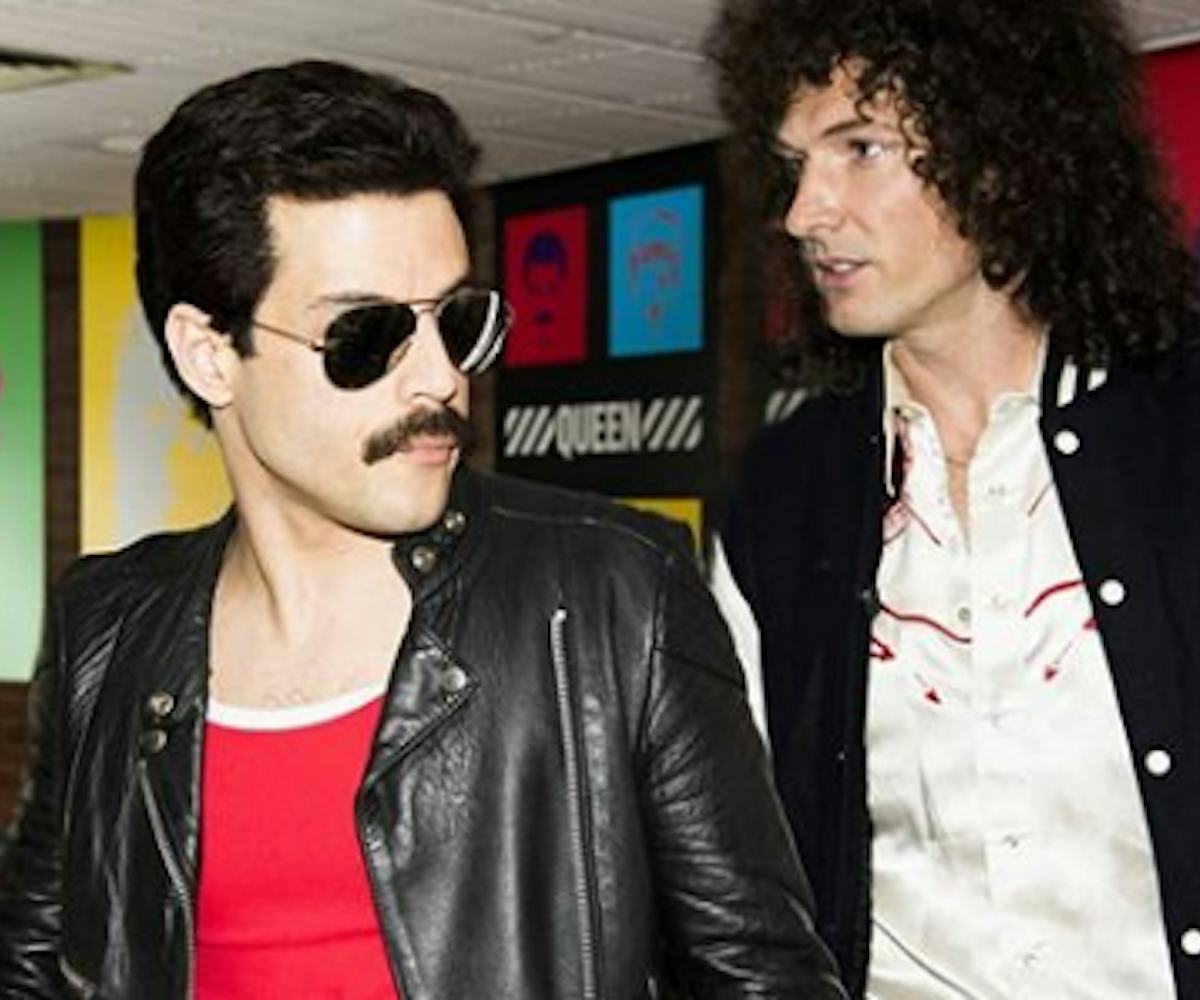 Photo via @20thcenturyfox/Instagram
Rami Malek IS Freddie Mercury In New 'Bohemian Rhapsody' Photos
"I see a little silhouetto of a man…"
Throw whatever doubt you may have had about Rami Malek playing Freddie Mercury out the window. New press photos from Twentieth Century Fox's forthcoming Bohemian Rhapsody biopic paint an uncanny portrait of the late frontman. Those glasses? That jawline? Rami Malek IS Freddie Mercury, goddamnit.
The first of two new photos show a mustachioed Malek next to Gwilym Lee (who plays Queen's guitarist Brian May). The second shows the full band (Ben Hardy as drummer Roger Taylor and Joseph Mazzello as bassist John Deacon) on stage in front of thousands at the 1985 Live Aid concert. 
Bohemian Rhapsody follows Queen's journey from their 1970 conception to the aforementioned Live Aid show. The trailer premiered at the buzzy CinemaCon in Las Vegas this week, which means it'll likely drop soon. (Everyone's raving over the A Star is Born trailer, so this one shouldn't be too far behind.) It's directed by Dexter Fletcher and will hit theaters November 2, a month earlier than originally planned.