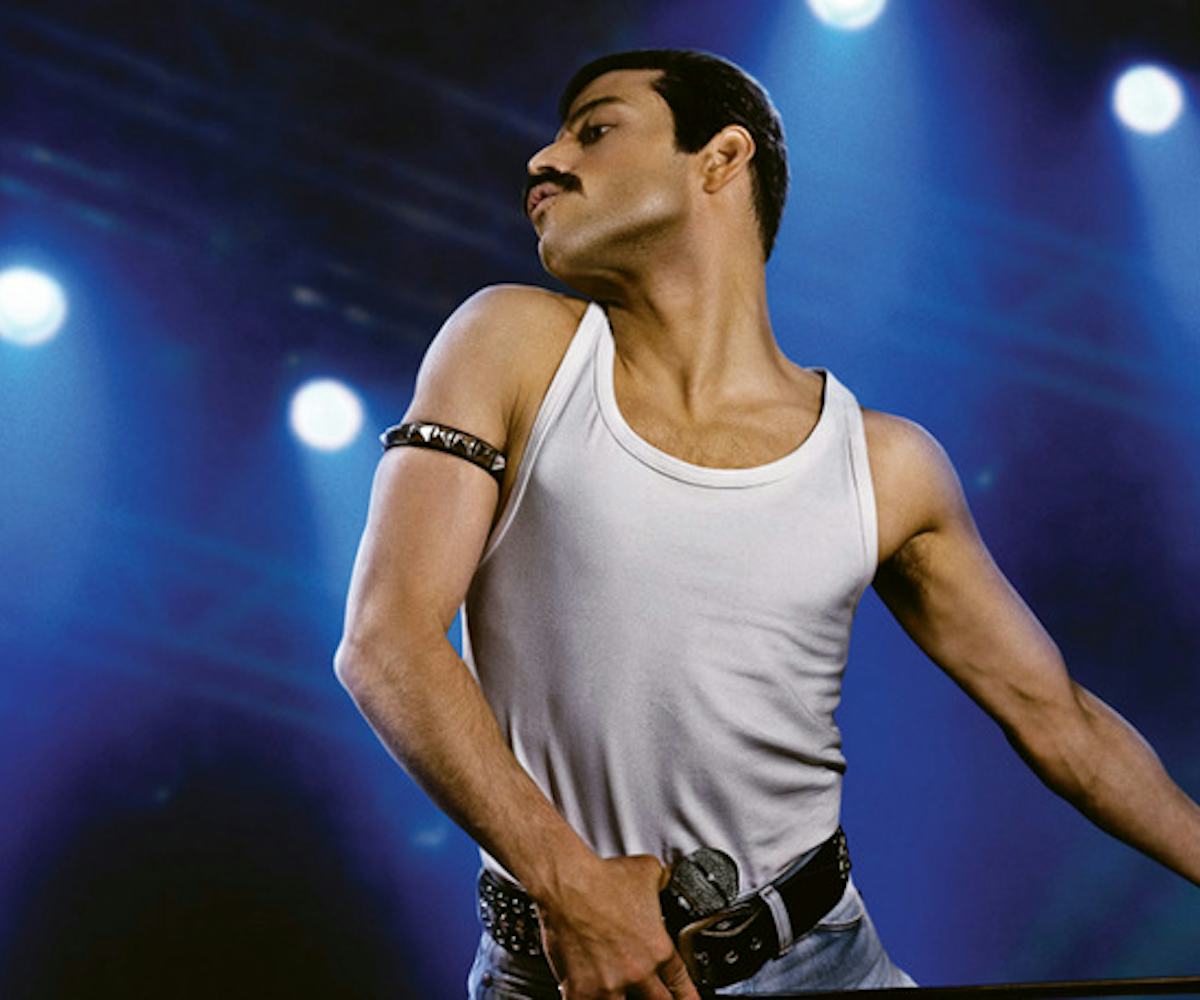 Image via Entertainment Weekly
Rami Malek Brings Freddie Mercury Back To Life For 'Bohemian Rhapsody'
"It's a very affirming moment"
The first photo of Rami Malek as Freddie Mercury was released today, and the actor completely transformed himself to take on the iconic role. "When you're able to open your eyes and see a different person staring back at you in the mirror," Malek told Entertainment Weekly of the first time he dressed as Mercury, "it's a very affirming moment."
Malek plays Mercury in the upcoming film, Bohemian Rhapsody, following the story of Queen from 1970, when Mercury joined the group, until the band's performance at Live Aid in 1985. Mercury passed away due to complications from AIDS in 1991.
In the first image of Malek as Mercury, released on what would have been the frontman's 71st birthday, he channels his look from the Live Aid performance. Being able to embody the rock legend physically "only adds to the level of confidence that one would need to play Freddie Mercury," Malek said. 
But the ultimate challenge of playing Mercury is, of course, mastering his incredible four-octave voice. For the singing portions of the film, Malek's own voice will be used as well as recordings of Mercury himself, with a sound-alike filling in the gaps. 
"We're going to use Freddie as much as possible and use myself as much as possible," Malek says, and he recognizes he's got a lot of work to do. "I'm in Abbey Road [Studios] right now if that should say anything to you. I'm not working on my acting."
Director Bryan Singer (X-Men: Apocalypse) said Bohemian Rhapsody will not be "a traditional biopic," but will instead honor Mercury's music. "It won't just be the dark Freddie story," he said, "but that being said, that also will be honored. It's about collaboration. It's a celebration."
Bohemian Rhapsody hits theaters December 25, 2018.