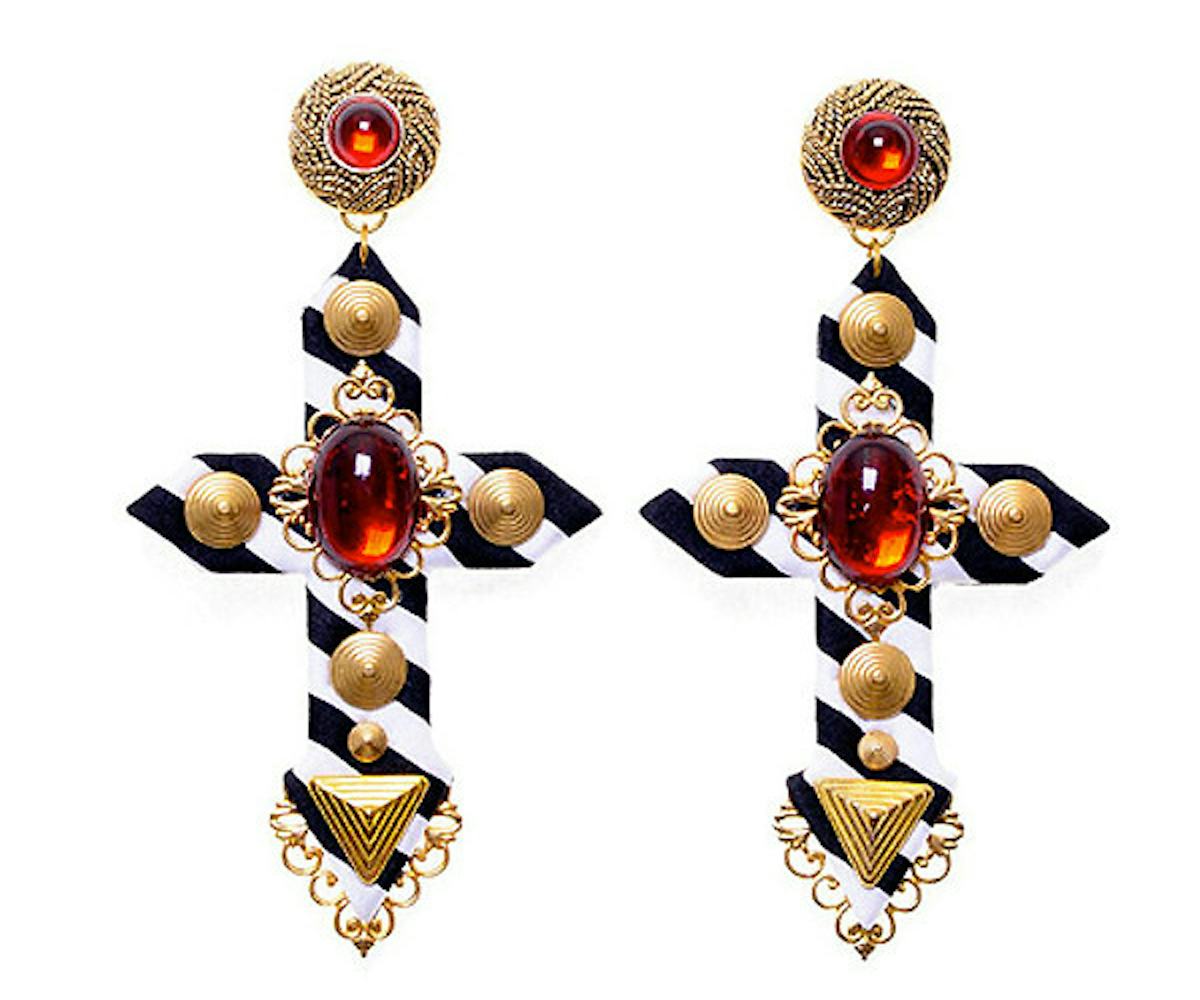 editor's pick: cross out
a little bit lacroix, a little bit versace..and a whole lot of cool.
OMG!! These. Earrings.
Think vintage Christian Lacroix Byzantine bijoux-meets-Gianni Versace's "more is more" aesthetic (but for under $60)!! They are a must. Pair these beauties with your favorite LBD and your look is instantly upgraded from sidewalk to catwalk. Soon you'll be storming down the street with all the confidence of an '80s supermodel.