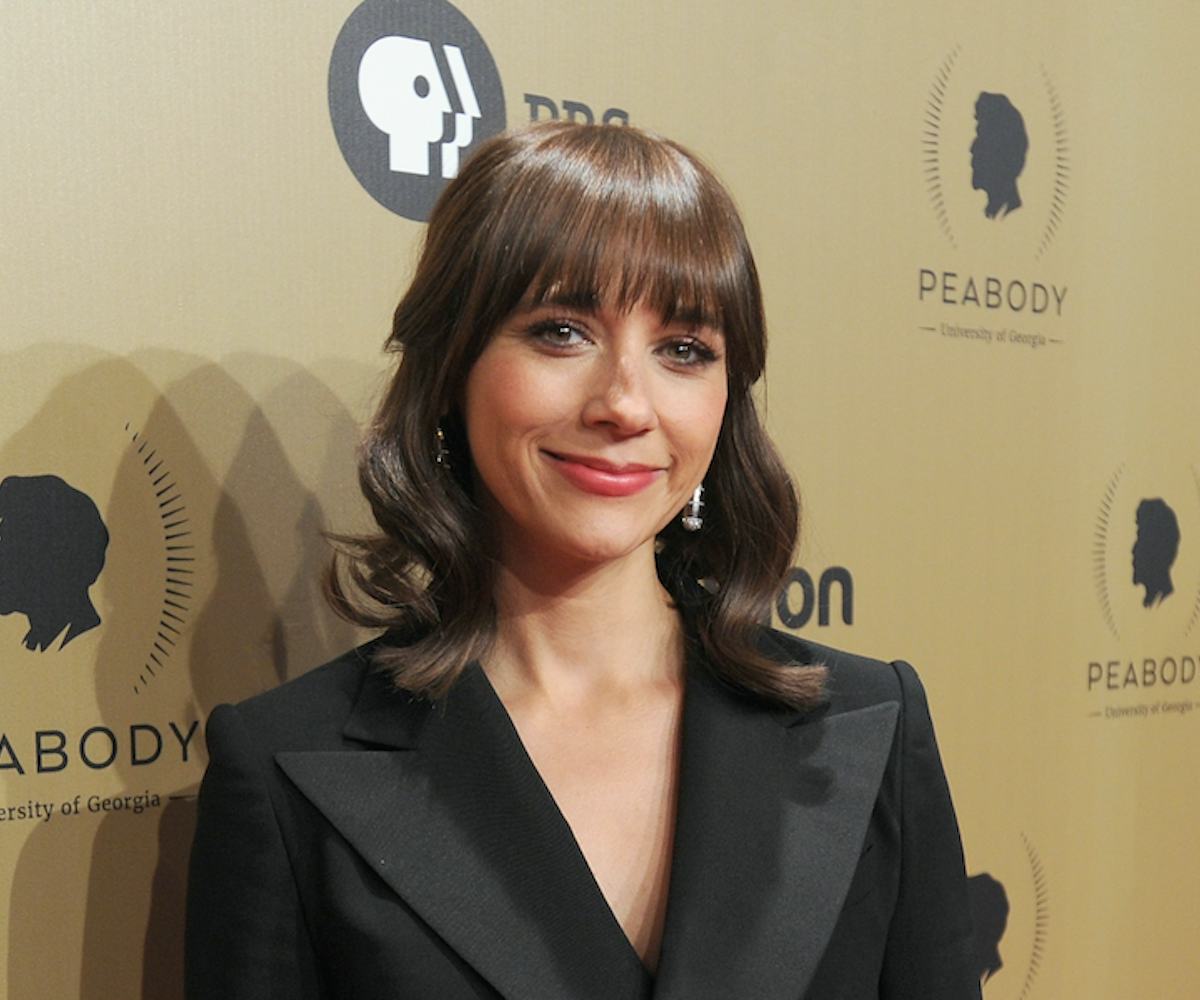 Photo by Brad Barket / Getty Images
Rashida Jones Quit 'Toy Story 4' Because Of Pixar's Racism And Misogyny
"[Pixar has] a culture where women and people of color do not have an equal creative voice"
Speculation has circulated around Rashida Jones' exit from the fourth Toy Story film. Yesterday, The Hollywood Reporter published a story that suggested her departure was due to sexual misconduct on the part of John Lasseter, the head of Pixar and Walt Disney Animation. Jones and her writing partner, Will McCormack, have issued a joint statement explaining their decision and denied those rumors. Instead, they say that creative differences (specifically pertaining to the company's treatment of women and people of color) led to them quitting.
"The breakneck speed at which journalists have been naming the next perpetrator renders some reporting irresponsible," they said to the New York Times. "We did not leave Pixar because of unwanted advances. That is untrue. We parted ways because of creative and, more importantly, philosophical differences."
"There is so much talent at Pixar, and we remain enormous fans of their films," they said, and continued: 
However, it is also a culture where women and people of color do not have an equal creative voice. We encourage Pixar to be leaders in bolstering, hiring and promoting more diverse and female storytellers and leaders. We hope we can encourage all those who have felt like their voices could not be heard in the past to feel empowered.
The Times also notes that of Pixar's 19 films, only one (Brave) was directed by a woman, Brenda Chapman. Chapman was let go from the production of Brave halfway through its creation after clashing with Lasseter.
Amidst these claims, Lasseter announced that he will be taking a leave of absence from the company, saying that he had taken a series of "missteps" that made some on his staff feel "disrespected or uncomfortable."
"I especially want to apologize to anyone who has ever been on the receiving end of an unwanted hug or any other gesture they felt crossed the line in any way, shape or form," Lasseter reportedly wrote in an email. "No matter how benign my intent, everyone has the right to set their own boundaries and have them respected."
Both Vanity Fair and Variety have suggested that Lasseter has a long history of behavior that made women on his staff feel uncomfortable.
"We are committed to maintaining an environment in which all employees are respected and empowered to do their best work. We appreciate John's candor and sincere apology and fully support his sabbatical," Disney has said in a statement.