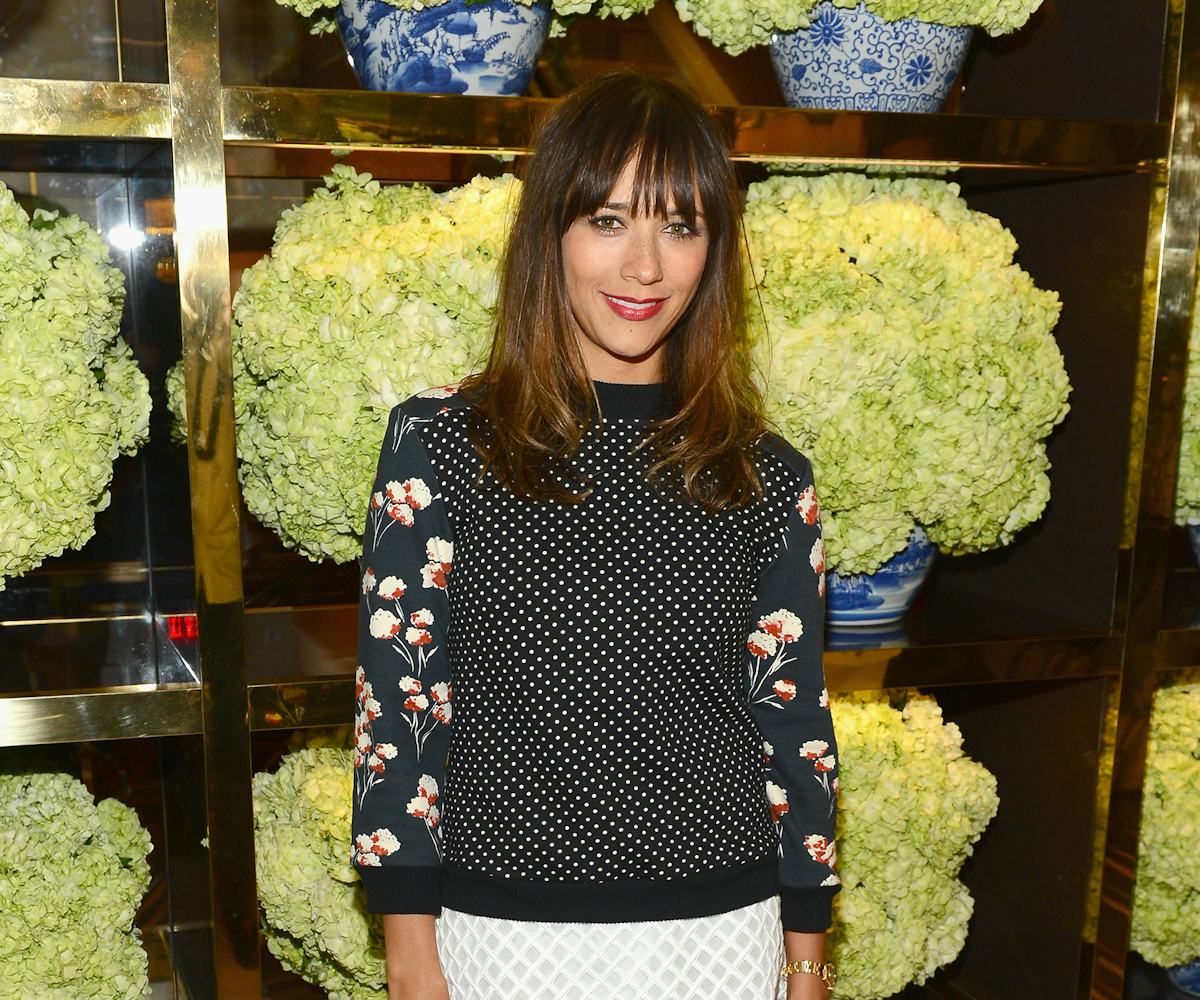 photo courtesy of tory burch
best dressed: rashida jones
how to make your sweatshirt fancy.
So yes, I have spent this entire week shopping for spring clothes and pretending winter is over, but the sad reality is that the arctic chill will be continuing through March at least. (Sorry!)
That's no reason to get down in the dumps about your wardrobe though, especially when you have Rashida Jones to act as your style inspiration. At the opening of Tory Burch's Rodeo Drive store, Jones paired a sweatshirt and skirt from the brand for a look that's as perfect on cold summer days as it is with tights in the middle of winter. Turns out the secret to making a sweatshirt look a little fancier is a printed skirt, cute sandals, and a classic satchel. (Jones' shoes and bag are from Tory Burch too, FYI.)
Add a little sweatshirt love today with the items below and get cozy. Complicated corset tops are overrated. 
MUST: Express Highwaisted Textured Skirt -- $59.90
TRUST: MGSM Floral Sweatshirt -- $178
LUST: Tory Burch Robinson Middy Satchel -- $495
TRUST: MGSM Floral Sweatshirt -- $178
MUST: Express Highwaisted Textured Skirt -- $59.90