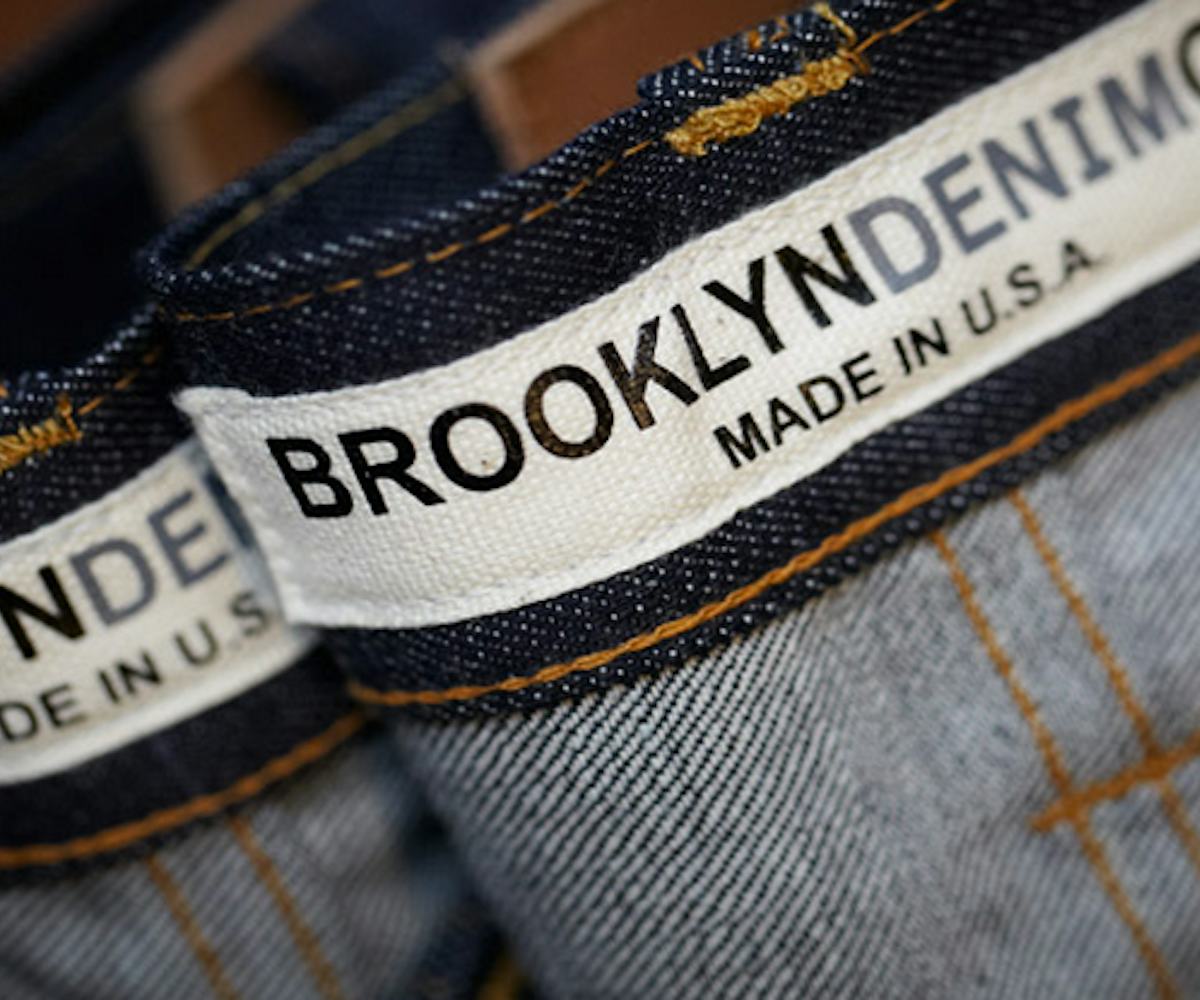 Five Raw Denim Brands You Should Know Right Now
In an age when everything is disposable, your jeans don't have to be.
more
The demand for processed denim with factory-made whiskers and fades is waning, making way for a growing community of denim enthusiasts that prefer their jeans in pure form. Raw denim breaks down according to your personal lifestyle, beginning tough and softening with every wear—a process that takes time and dedication, but results in distress that reflects your day-to-day schedule. We've chosen five of our favorite raw denim trailblazers who all manufacture their long-lasting jeans sustainably—a laudable feat.
1. 3sixteen3sixteen co-founders Andrew Chen and Johan Lam are big shots among raw denim diehards, having created an unmatched collection that fuses western craftsmanship and eastern fabrics. They've joined forces with Okayama, Japan's Kuroki Mills to craft a custom-made raw selvedge denim using quality indigo-dyed warp yarns. Dedicated to long-lasting construction and thoughtful details, 3sixteen's coveted denim is finished with American-made gunmetal YKK hardware and Tanner Goods leather patches.
2. United Stock Dry GoodsBacked by a modern, minimalist eye, Canadian co-founders Michael Cavaggioni and Sydney Mamane created United Stock Dry Goods with an emphasis on transparency and top-quality manufacturing. They source their materials from Japanese mills and export the fabric in order to complete the production process domestically. The result is a classic collection of raw denim with timeless, traditionally tailored fits.
3. TellasonEvery last detail on Tellason's jeans is crafted in the U.S.A.—the fabric, pocketing, thread, buttons, rivets and leather patches. Co-founders Tony Patella and Pete Searson sought to build their brand exclusively from San Francisco, a dynamic city steeped in blue jean culture. Their durable raw denim is woven in North Carolina's century-old Cone Denim Mills—one of the few remaining American-made textile suppliers. A pair of jeans should last a lifetime, according to Patella and Pearson, and their collection is built to span decades.
4. Railcar Fine GoodsAfter years spent repairing passenger trains for the Los Angeles Metro, Steven Dang decided to channel his rugged, hardworking roots toward a more creative pursuit. The resulting effort was Railcar Fine Goods, which has since developed into one of the most reputable raw denim vendors on the scene. Crafted using rare, traditional sewing machines like the black Union Special and Singer, every pair of raw denim is slowly, carefully constructed—a vision of Dang's passion for jeans.
5. Brooklyn Denim Co.Inspired by the assiduous East Coast lifestyle, Brooklyn Denim Co. founder Frank Pizzurro has created a collection of standout raw denim that's crafted entirely in America. Equally refined and rugged, Pizzurro's jeans are built using durable cotton fabric woven in North Carolina's Cone Denim Mills and tough Etwas leather patches. Pizzurro tirelessly went through countless test designs until finally perfecting his denim's effortless slim-straight fit.
Text by Justin Moran. Photo courtesy of Brooklyn Denim Co.