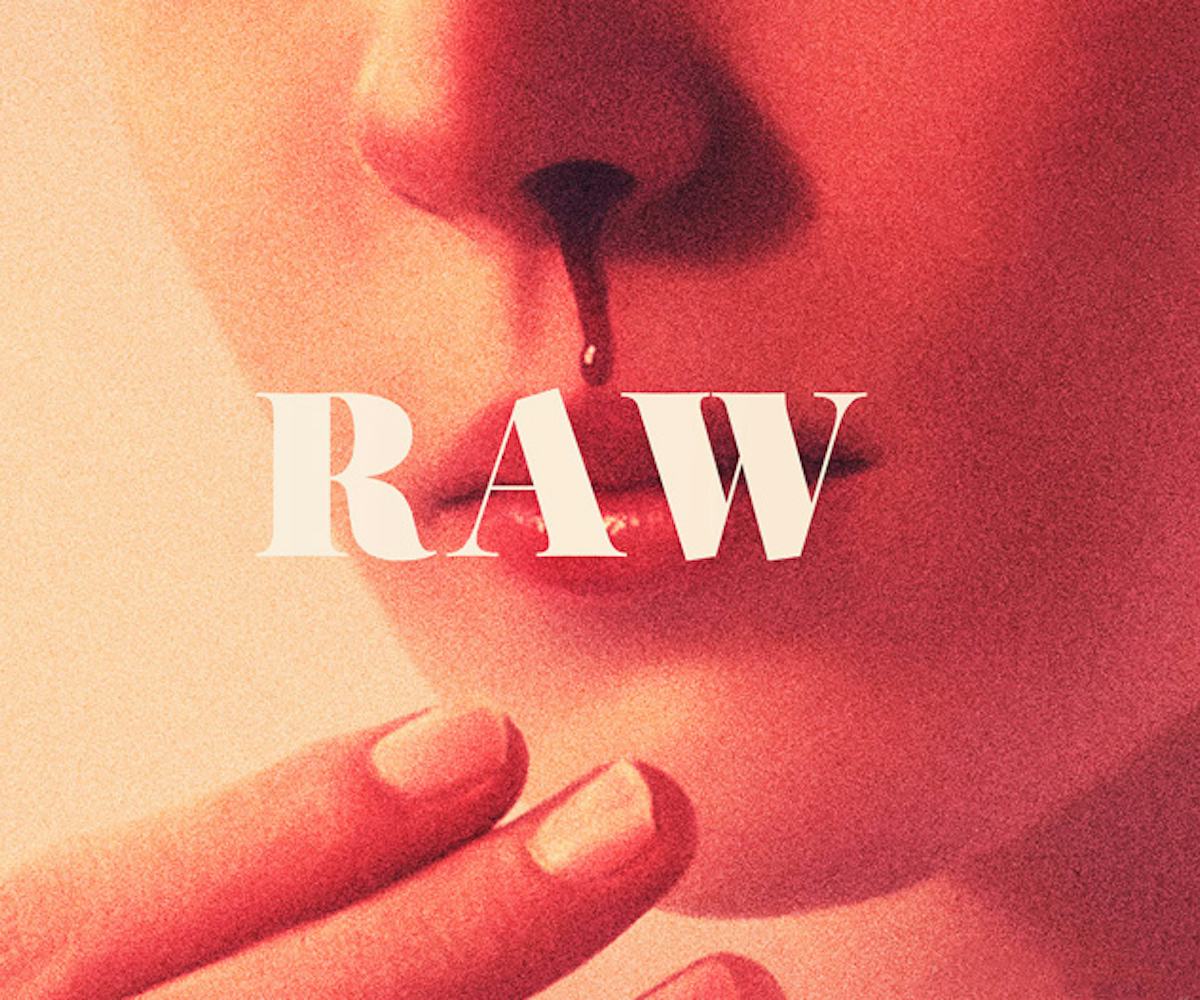 'Raw' Is One Of The Best Sexual Awakening Movies, Ever
Can you stomach the truth?
Sex is primal. Sex is carnal. Sex is natural. Understanding that, however, does not necessarily mean being awakened to all of its possibilities; for that to happen, you might want to go see Julia Ducournau's new, horrifically erotic film Raw, which will whet a new, carnal appetite you might not have known you had.
You may have heard of Raw through headlines touting the very visceral effect it had on a select number of film festival attendees. Yes, its depictions of cannibalism are graphic and distressingly sensual. Yes, the body horror of intense rashes and skin peeling are quite challenging to stomach, but the most disturbing elements of these scenes aren't what's happening, but the delicacy with which Ducournau portrays them. Raw is unlike any cannibal movie in the canon. It's soft; Ducournau's female gaze handles new veterinary student Justine (Garance Marillier)'s burgeoning mental and physical fecundity with tenderness. Raw is not a cannibal movie; it's a coming-of-age movie told through cannibalism.
Justine is the perfect protagonist for Ducournau's story: She's smart, adaptable, and curious; she holds herself to a certain standard, one which her parents, both vegetarians, have instilled (diet included). Both Justine's parents graduated from the same prestigious veterinary school she and her older sister Alexia (Ella Rumpf) attend. We learn early on that Alexia ditched her vegetarianism during her first year at the school. A striking hazing ritual soon forces Justine to do the same, which awakens the carnal desire within her. She craves meat, she craves flesh. After all, it was Immanuel Kant who considered our sex drive to be, quite literally, "an appetite for another human being." The vegetarian ideals her parents raised her with are not just a juxtaposition to her newfound omnivorous thirst, but a metaphor for her worldly, natural urges—the very human desire for love, sex, connection, nourishment, and fulfillment. Like Justine's father tells her after their dog is put to death, a dog that bites will bite again.
The trick of the game of, say, life is to understand those urges, what triggers them, how to satiate them, and how to proactively repress them in order to keep yourself sane. It's a fight or flight response; you fight it or you lean so far into it, you fall off the ledge and take flight. Ask yourself how far are you willing to go to satisfy your hunger? In Ducournau's story, it's all about how you manage your desires. Some learn to live with it, other's don't. What you say doesn't define you, but what you crave does. It's only human, after all.
Raw is out now.