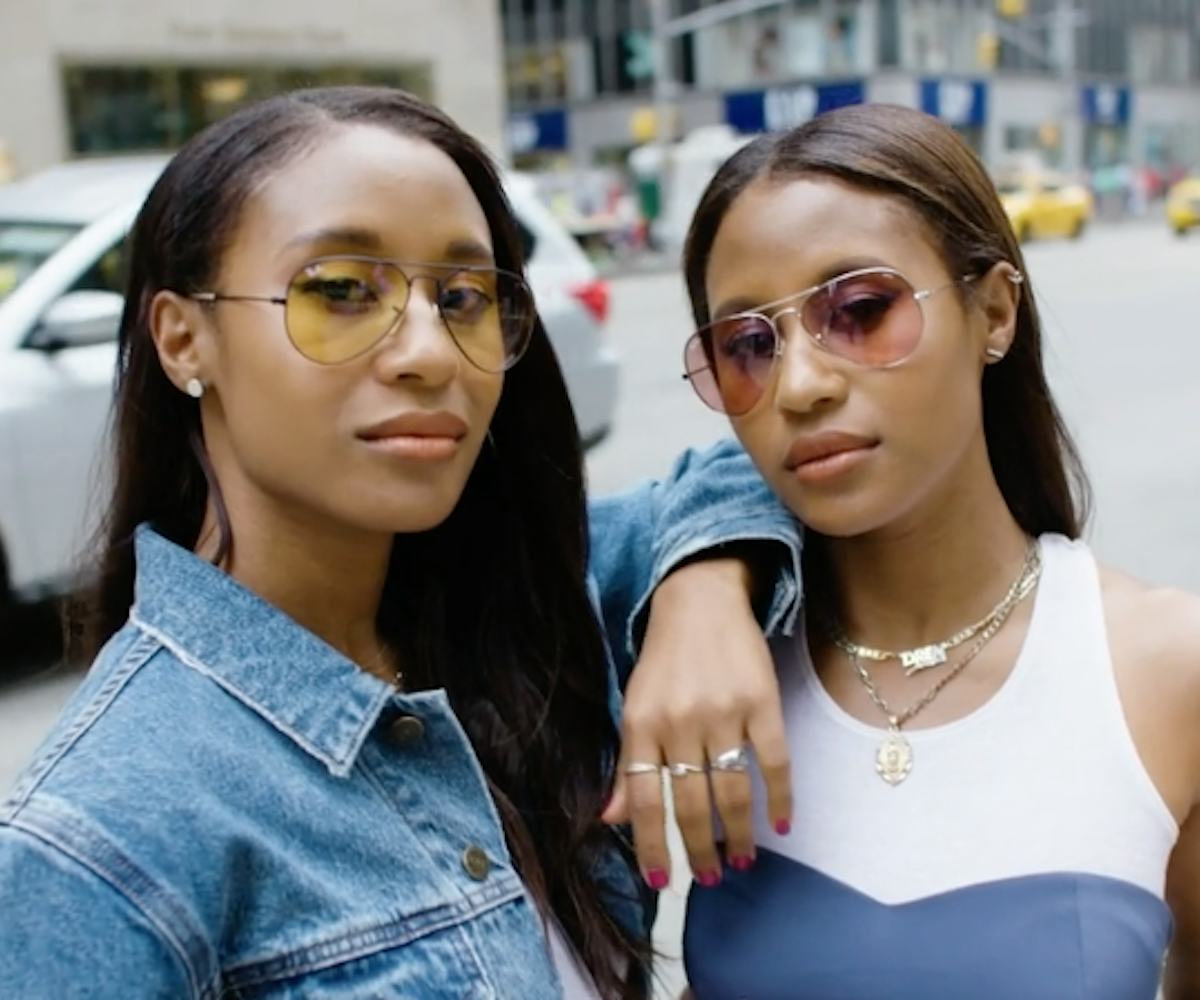 Four HBICs On Turning Their Passions Into Their Careers
Work doesn't have to feel like work
It can feel really difficult to figure out what you want to do with your life (not to mention actually figuring out a way to do it)—and that's especially true for creative types. We're made to feel like it's impossible to find work without sacrificing our individual vision. It's why the phrases "starving artist" and "passion project" are used so much—either you do what you love at the expense of your physical and/or emotional well-being, or you toil away at a less fulfilling job and sideline the things you really love, to the point that they become side hustles or just hobbies. 
That mindset is not always the case though. It actually is possible to turn your passion into your life's work. Four HBICs who have carved paths for themselves in the world, while staying true to themselves and their craft, gave us some pointers on how to find success without sacrificing artistic integrity. 
Marawa wears Ray-Ban Marshal, available at ray-ban.com.
More than anything, embracing what makes you different from everyone else is what will set you apart from the crowd. Marawa Wamp, a professional hula-hooper and roller-skater (and 12-time Guinness World Record holder, NBD), knows that the novelty of your creative work makes you stand out among those who just go with the flow. "If you go to a dance audition, there's always going to be seven million dancers there, but to have a specialty act is something different." For her, having the abilities to hula and roller-skate have given her a creative edge, since not many other people can do what she does, and even fewer can do it so well. Finding that quality for yourself will be what makes your work unique, and drawing attention to it is only going to make people more interested in your craft.
For Leta Sobierajski, an artist and graphic designer, the fact that her work is a direct reflection of her life makes her more strongly connected to it, which makes her art stronger and much more personal. "I feel fulfilled by being so independent and so personally, emotionally involved," she says. "This feels like a lifestyle, and it feels like I'm fulfilling my passions each and every day." Something so intensely personal will never be replicated by another artist and makes Sobierajski's work as unique as she is. She's okay with baring it all in her work since she has a wealth of confidence in herself and her art. And a confidence in the sustainability of the work that she makes allows her to shake off fears of the future.
Leta wears Ray-Ban Blaze Wayfarer, available at ray-ban.com.
Being positive that what you're doing in the present moment will only reap benefits in the future takes off pressure too. But obviously, that's easier said than done. Anxieties and insecurities are often unavoidable, especially when something matters to you. Dren Coleman, one-half of twin DJ set Angel + Dren, changed her entire mindset to sidestep the nagging fear of the future. "I don't question anymore whether I will do it," she says. "I just question when I'll do it, or at what time it'll happen." 
Angel, Dren's other half, shares a similarly positive outlook on pursuing passions—less self-doubt means more creative freedom. "[Everyone tells] themselves all the reasons why something can't happen, but I think it's so important to tell yourself all the reasons that you should do it," she claims. "For passion, for love of it, just even for fun." 
Angel + Dren wear Ray-Ban Aviator Evolve, available at ray-ban.com.
In the end, what's most important is feeling accomplished in your craft, whatever form that may take. Sometimes, it's great to receive validation from others—but feeling fulfilled and proud of yourself is just as, if not more, important. "I think that honoring your individuality is the first level of having a personal success, and once you've obtained that, then you can progress further," says Sobierajski. "Success is not a matter of the approval of others or the accolade that you receive from somebody else. It's about acknowledging your true self and being comfortable with who you are." Living without fear of what tomorrow may hold, and without insecurity in your creative process, will strengthen what you're creating and will make you feel freer to express your individuality in the present moment. 
And, obviously, what you wear reflects your individuality as well. Check out how each artist aligns their style with their creative process, above.