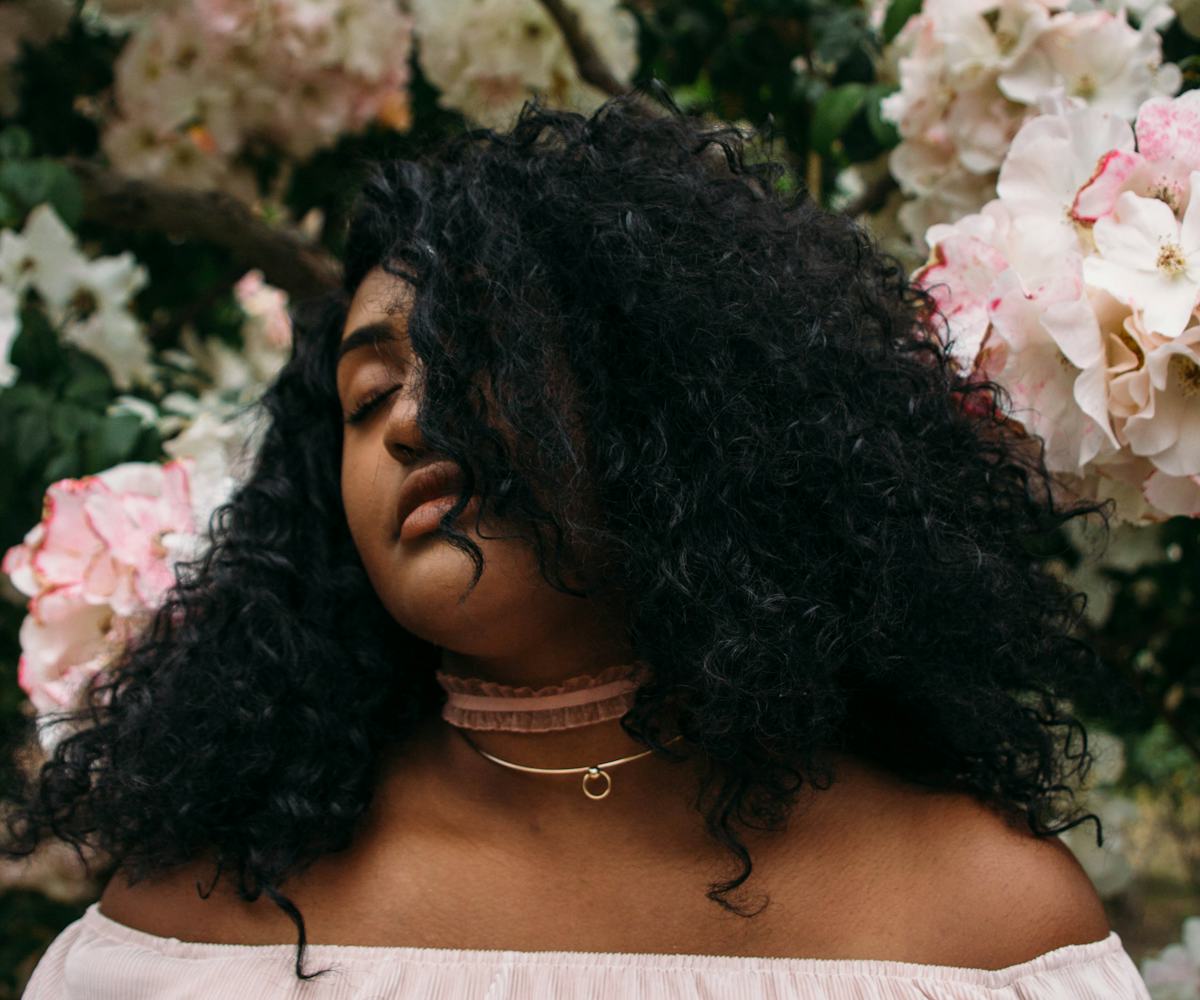 Photographed by Vanessa Vigil.
Rayana Jay's "Magic" Embodies All The Good Vibes Of Summer
It's the first single off of her upcoming EP
Rayana Jay's "Magic" is one of those songs you can play over and over and over again. And I know: I've been playing it practically every morning for the past week.
Not only does "Magic" hold up after the first playback, but it does so well past the 20th. It's uniquely retro (peep the call and response midway through) and distinctly modern at the same time. A lot of that is due to production from ROMderful who, Jay says, "has a way of painting a vivid portrait with his music." If we had to picture the kind of artwork he creates with "Magic," we'd imagine a scene from a New York summer day. Think: A young woman walking down the street with headphones on, maybe passing through a block party with a fire hydrant going off and kids running through it.
Or, as Jay describes: "It gave me such a '70s vibe; I could see people skating with huge afros, I thought about funk and disco, I saw Soul Train, and it just hit me. Magic." Whatever it is that you picture up when you listen, it's bound to have something resembling pure joy incorporated. It's the kind of feel-good track to help keep the feel-good vibes of summer going way past September.
"Magic" is the first single off of Jay's upcoming EP, Morning After, out July 21. While her last project, Sorry About Last Night, was all about questioning things, she says this one is focused on clarity. "Songs on Sorry, such as '2:30' and 'Too Good' asked, 'Why are you like this? Why do you call me so late? What are we?' While songs on Morning After pretty much say, 'It actually doesn't matter [what you think] because this is how I feel.'" 
In other words: It's like when the hangover passes and you start texting people your apologies. "This is what Morning After is for me," she says. "A reflection… everything is a lot clearer in the morning."
Get some clarity for yourself when you listen to "Magic," below.