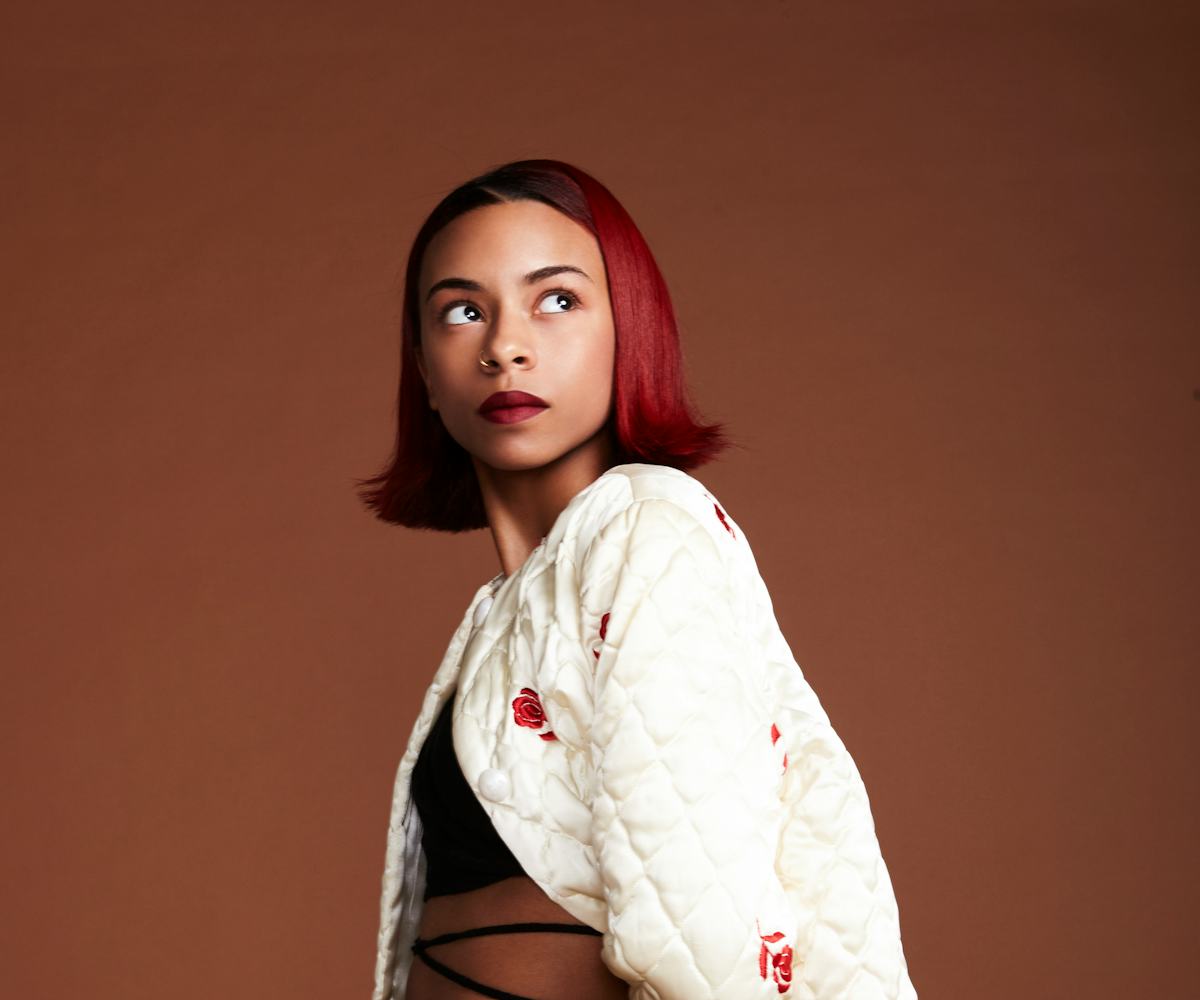 Photo by Jimmy Fontaine
Ravyn Lenae Gives Us The "Free Room" To Find Ourselves
Listen to this slick new remix
Chicago is undoubtedly known for its long list of noteworthy rappers, but for the past year, the city's southside has been making room for the sounds of singer-songwriter Ravyn Lenae. At just 17 years old, the classically trained artist has been taking the Windy City by storm with her smooth vocals and genre-bending sound.
Last year, Lenae released her debut EP, Moon Shoes, a collection of fresh sounds that meld R&B, electronic, soul, and hip-hop into a seamless cornucopia of musical poetry. Today, NYLON is premiering Capadose's remix of her single, "Free Room," an upbeat, atmospheric, neo-soul track that will make you want to grab your friends and hit the clubs.
"'Free Room' tells the story of life: learning and evolving," she told us. "I sing 'You don't know me anymore' in hopes that those who thought they once knew me, now realize they only knew an outdated version of me. The world continues to spin, and so do I." 
We caught up with Lenae to learn more about how she honed her craft. Read it all in the Q&A, below.
What was your experience in creating the Moon Shoes EP? How did you come up with the name?
While creating
Moon Shoes
, I had no idea that I was doing it. The experience was extremely organic, considering that I was making music spontaneously and working alongside friends. I chose to title the project "Moon Shoes" to give listeners a sense of unearthly freedom. I believe each song moves listeners closer to the moon and personal truth.
In what ways has the music scene in Chicago influenced the way you create your sound? 
Chicago's music scene is very inspiring. I like to think of it as a small community of friends who enjoy creating and inspiring each other. I think it is important to surround myself with artists who share the same goals and aspirations. This way, I am constantly encouraged to sharpen my craft and challenge myself. 
Can you talk about the concept behind the music video for "Free Room"?
While exploring the concept of "Free Room," I knew that I wanted to visually represent the song as playful and fun. I decided to base the video around a party with my friends, where each person is highlighted in a unique way. I wanted viewers to feel completely free and compelled to dance.
When you're not creating music, what are other creative outlets that you like to explore to express yourself?
I enjoy going to shows to study other artists. It is important to always remain a student to my craft. Also, I like to color on a coloring app on my phone. It is very therapeutic and calming. 
Do you have anything in the works for the rest of the year?
Supporters can look forward to new music and cool visuals.