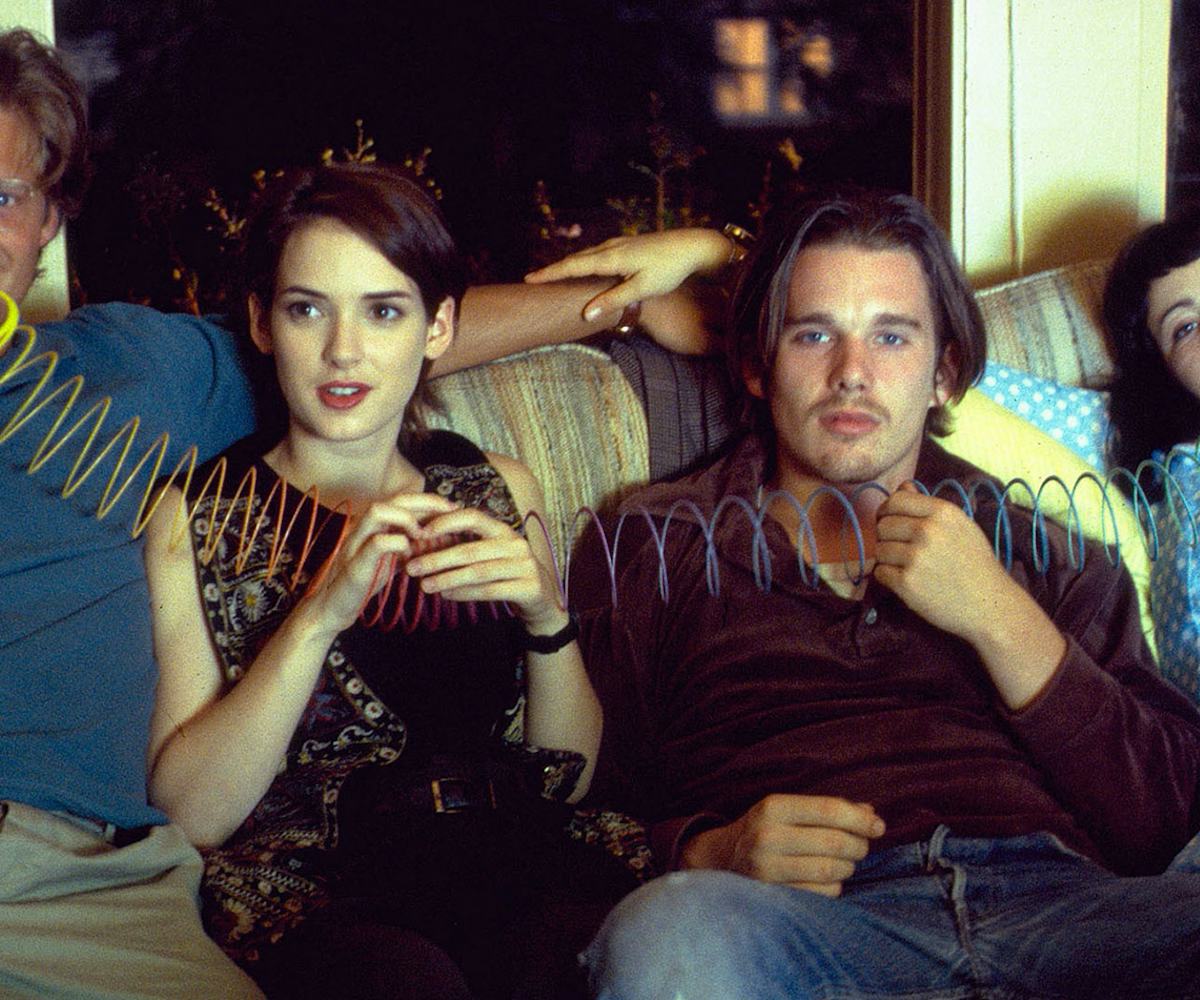 Reality Still Bites
the cult classic movie is being made into a tv show—who will star?!
When we first heard last week that Reality Bites was being turned into a TV show for NBC--by director of the 1994 film Ben Stiller, no less--we just imagined what Lelaina's reaction would be. She'd probably march into Stiller--erm, we mean Michael's--office and demand it not compromise the original artistic vision of the Gen X movie.
Once that was out of the way, we were able to start thinking about the important stuff; namely, who is going to be cast? We took a stab at Reality Bites 2.0, keep reading for our picks.
REBECCA WILLA DAVIS
Character: Lelaina Pierce, played by Winona Ryder
Re-Cast: Rooney Mara, because she's got that moody look. (And can't you totally see her ultimately becoming the icon of a generation?)
Alternate: Kirsten Stewart, since no one plays disaffected so well.
Character: Troy Dyer, played by Ethan Hawke
Re-Cast: Christopher Abbott, since we've seen him play the cute nice guy and want to see him play the cute jerk (and we know he's now out of a job).
Alternate: Douglas Booth, who smolders onscreen, even with an accent.
Character: Michael Grates, played by Ben Stiller
Re-Cast: Darren Criss; we already know that he looks good in a suit.
Alternate: Donald Glover, who can wear his thick-frame glasses to get into the role.
Character: Vickie Miner, played by Janeane Garofalo
Re-Cast: Aubrey Plaza can make folding a Gap shirt funny.
Alternate: Kat Dennings, another comedic master.
Character: Sammy Gray, played by Steve Zahn
Re-Cast: Logan Lerman, who has no trouble playing cute and lovable.
Alternate: Max Thieriot--you might recognize as one of the stars of AMC's Bates Motel.