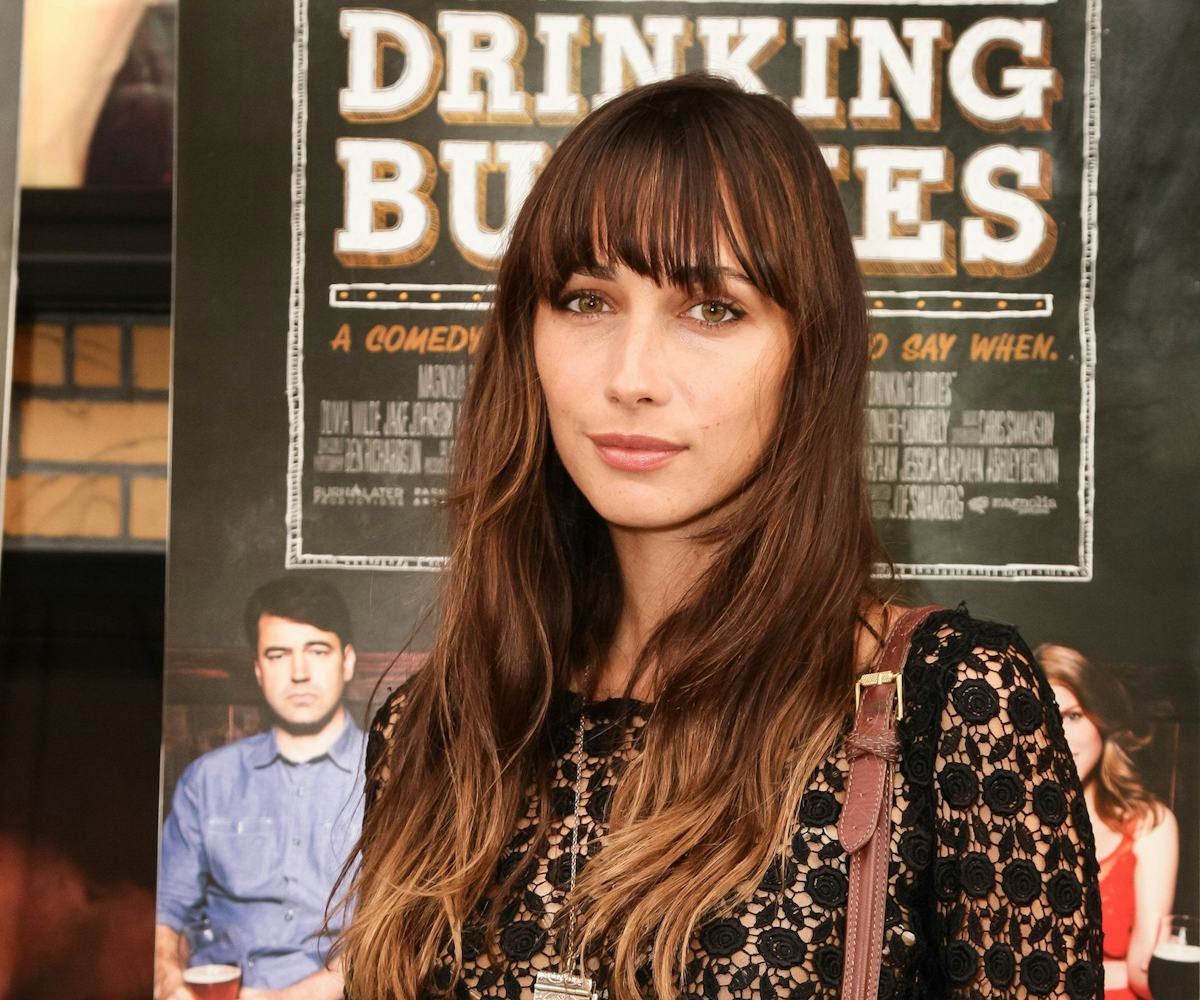 beauty queen: rebecca dayan
getting french cool-girl vibes is as easy as 1, 2, 3.
It's tough to find someone who epitomizes that effortless French je ne sais quoibetter than Rebecca Dayan. If you've seen last year's Celeste & Jesse Forever, chances are you're already familiar with the Parisian model-turned-actress— she played the mysterious hottie who stole Andy Samberg's heart. But he's not the only one obsessed. The multi-talented artist (she also paints) has captivated everyone from Karl Lagerfeld to Ellen Von Unwerth, and now it's our turn. If you want to snag her gorgeous, totally unfussy beauty look from this week's Drinking Buddiesscreening for yourself— and really, why wouldn't you?— read on.
CLEAR IT: Smashbox Camera Ready BB Cream, $19.50
Start with the most important part: clean, glowing skin (that's not the least bit cakey). We love Smashbox BB Cream's triple-threat status: SPF, moisture, and natural-looking coverage.
GROOM IT: Eyeko Brow Gel, $24
Tamed, easy brows come courtesy of Eyeko's brow gel.
COLOR IT: CoverGirl Lip Perfection Jumbo Gloss Balm in Ballet Twist, $6.99
Get the slightest bit of color and a little bit of shine with this lipbalm-lipgloss hybrid.