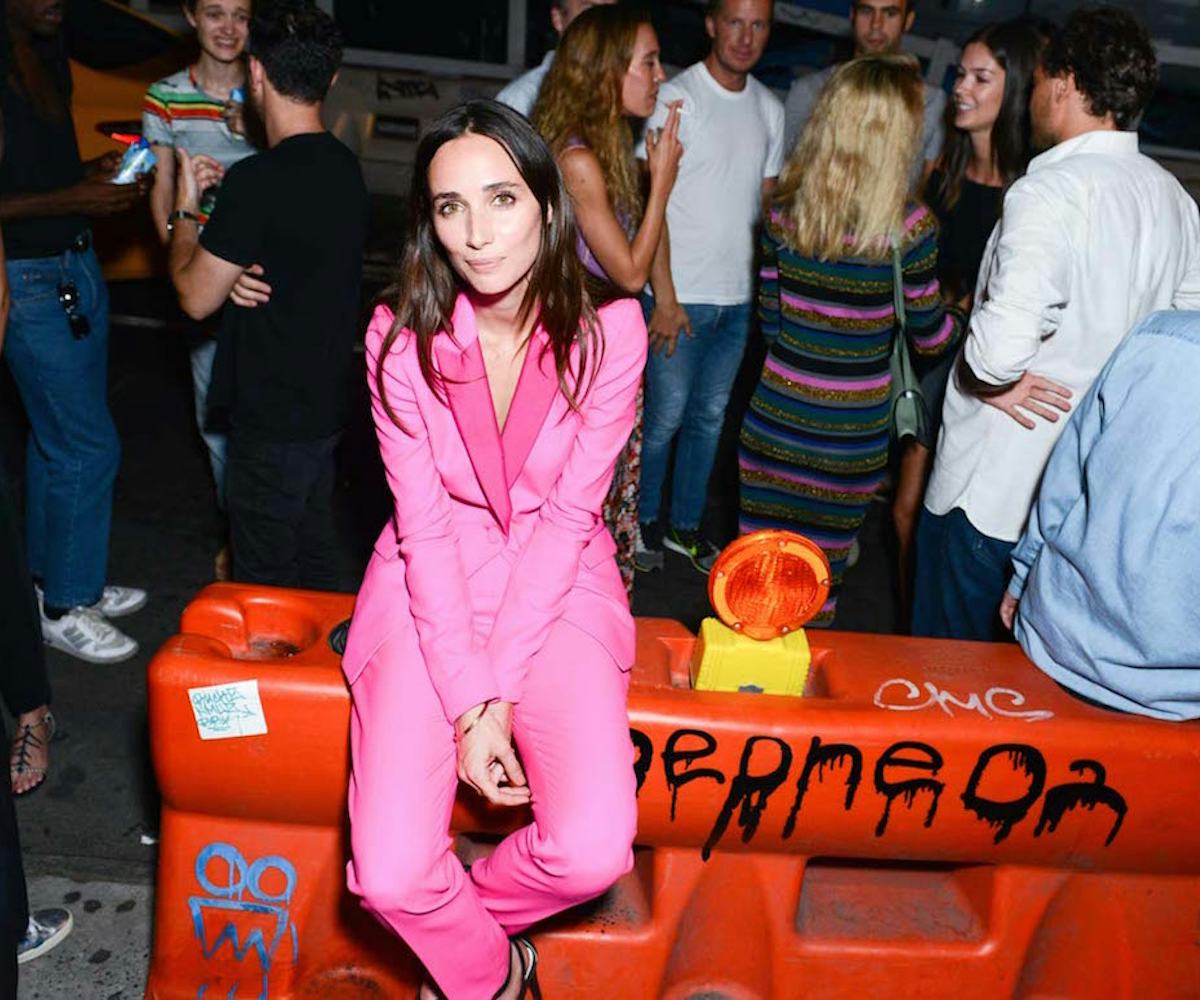 Photographed by Madison Mcgraw / BFA
what the cool kids wear to art gallery openings
as demonstrated at rebecca dayan's solo exhibition
There are multi-dimensional artists, there are triple threats, and then there is Rebecca Dayan. After moving from the South of France to Paris to study art and fashion design, Dayan pursued a modeling career while working with Gabrielle Greiss, then the head designer at Sonia Rykiel, and headed to New York to study acting. Then, while starring in a number of television and film roles, the French powerhouse began painting self-portraits, which then escalated to full-scale watercolor paintings of her friends, from Lola Kirke to Tali Lennox. 
Last night, Dayan opened her first solo exhibition at Soho's Catherine Ahnell Gallery. And, to no one's surprise, a handful of New York's coolest turned up to admire Dayan's work, which explores the intriguing connection between the erotic and classic religion. 
Click through the gallery to see who turned up and what they wore—because as anyone who has attended an art gallery party knows, choosing what to wear is sometimes almost as hard as interpreting the art itself.
Annabelle Dexter-Jones
Laura Love
Dev Hynes
Julia Restoin Roitfeld
Athena Calderone
Lola Kirke
Gigi Burris and Fiona Byrne
Atlanta de Cadenet Taylor
Jennifer Willams
Hari Nef
Dree Hemingway
Rebecca Dayan