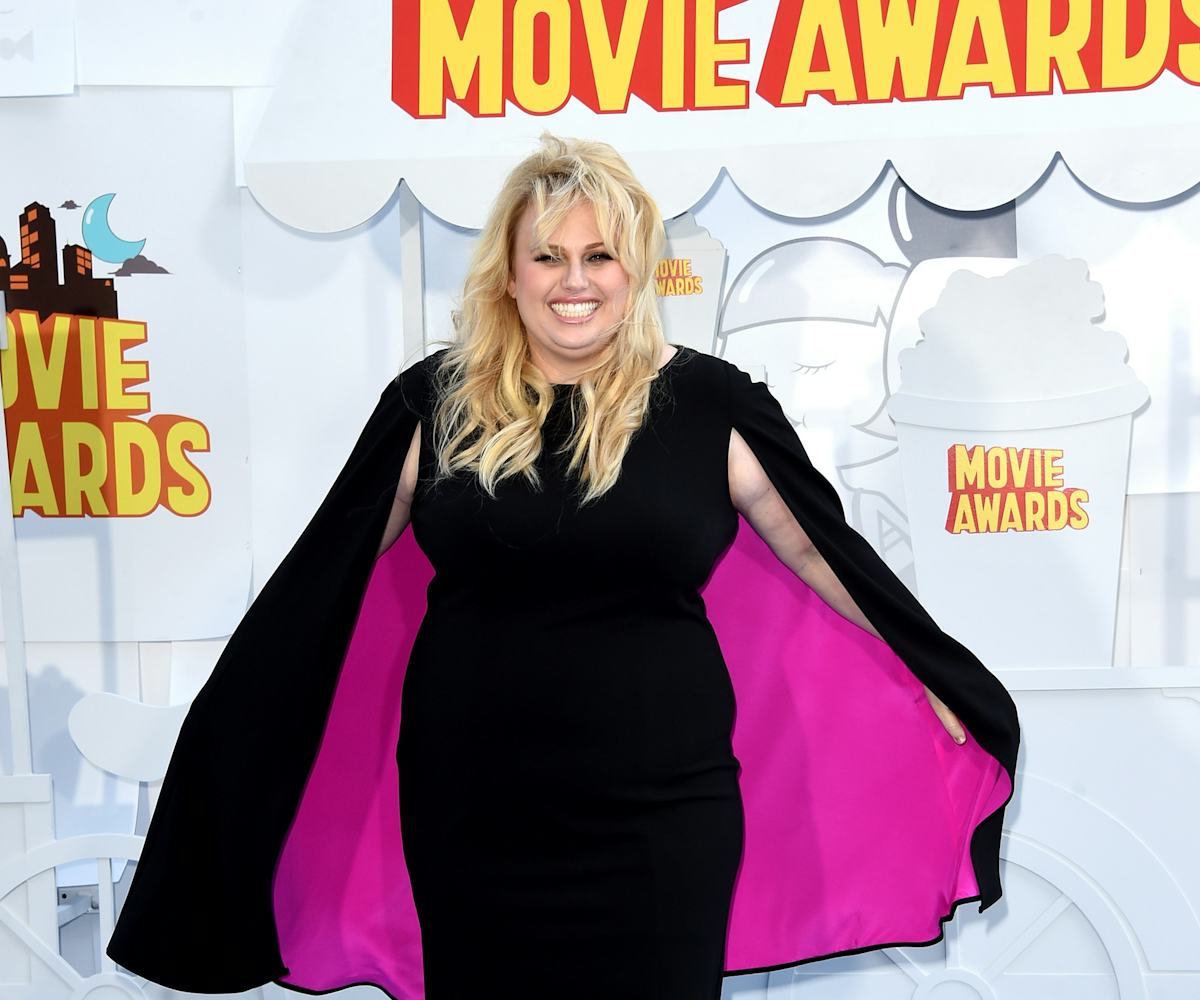 photo by Jason Merritt / Getty Images
rebel wilson is launching a plus-size clothing collection
Rebel Wilson continued her streak of being the greatest by announcing that she'll be launching her own plus-size clothing collection. The limited edition line will be a collaboration with plus-size label Torrid, and it will simply be called Rebel for Torrid. We love it.
"I've never really felt like there's a brand out there in the plus-size world that is creating cool stuff, that fits well, and is good quality yet affordable," Wilson said in a press release. "It's really only been in the last few years that I've seen companies try. So it was awesome to team with Torrid, who I think are doing such a great job in making plus-size fashion relevant and dope."
The capsule collection won't be available until November, but will feature 25 pieces, that include tops, jackets, dresses and accessories. Wilson, who you can see in Pitch Perfect 2 starting this Friday, will be adding her own personal touch to the items, which will include Koala-print t-shirts and microphone-shaped charms. 
"Rebel's got a natural instinct for design. She's been totally hands-on throughout the process. She cares about every detail, down to the diamante rivet on the jeans. We love he results… she crushed it," said Liz Munoz, Torrid's SVP of Design.
Wilson has always had her own irreverent style—as evidenced by the photo above —so we're counting on this to be special, like Wilson herself.