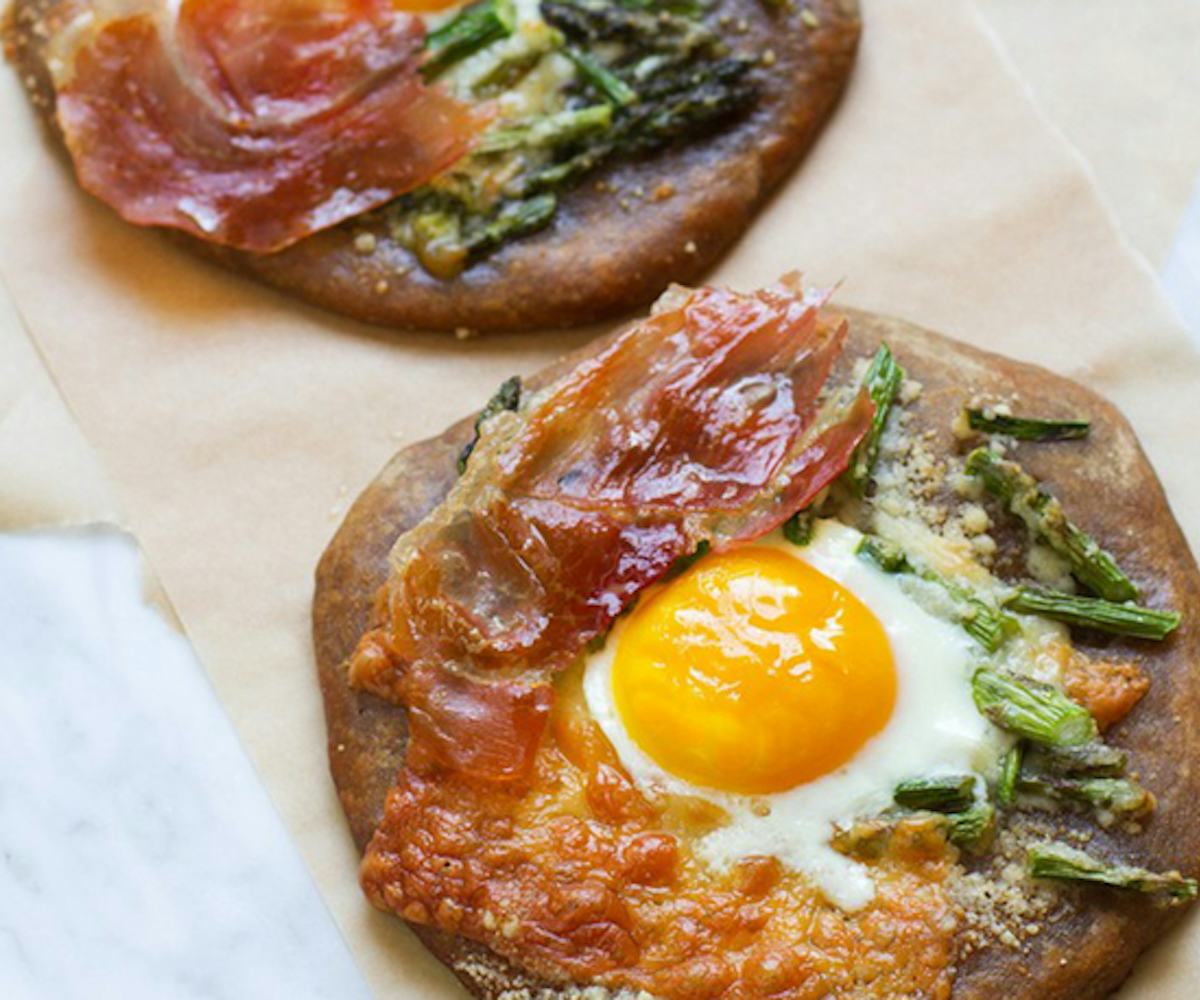 Photo courtesy of Salt and Wind
5 Morning Recipes That Eliminate The Afternoon Slump
From our friends at The Zoe Report
Curated by Rachel Zoe and her team of editors and stylists, The Zoe Report is not only your stop for all things fashion and beauty but all-around lifestyle as well. Check out their site for everything from shopping tips to dating advice, to the latest in celebrity news.
We've tried everything to avoid the energy slump that occurs daily around 3pm, to little or no avail. Usually we end up scrambling to address the problem in the moment—by taking a quick walk or shoving chocolate into our mouths. But, we thought, what if we worked to stave it off at the start of our day instead? To help us in this endeavor, we asked Kelly LeVeque, nutritionist and author behind Be Well By Kelly, to tell us which type of breakfast is best for eliminating the debilitating afternoon slump.
"The more balanced your blood sugar curve, the more energy you have, and the best way to balance blood sugar is to focus on eating mixed macronutrient meals that fuel your body, calm hunger hormones and elongate said blood sugar curve," Kelly says. "Eating meals that contain protein, fat, fiber and greens—aka, the Fab Four—will help slow the digestion of carbohydrates and keep your blood sugar balanced for four to six hours." Here, five breakfast recipes—including two created by Kelly herself—that will give you the sustained energy you crave.
Fab 4 SmoothieRecipe author: Be Well By Kelly
"A quick and easy breakfast that elongates your blood sugar curve and prevents the afternoon slump is one of my Fab Four smoothies," says Kelly. "The Spa smoothie is loaded with lemon, mint, spinach, avocado and vanilla protein. If you're craving chocolate, the Almond Butter Cup easily satisfies with chocolate protein, almond butter and chia seeds. Simply sipping one of these helps my clients stay balanced until lunch, which helps them easily make the choice to avoid fast carbohydrates, like bread, that would have them crash only a few hours later."
Sweet Potato & Kale HashRecipe author: The Minimalist Baker
Borrowing from Kelly's advice regarding the Fab Four, we pulled this recipe from another one of our favorite health-food bloggers. It includes tofu for protein, kale for greens, sweet potatoes for fiber and coconut oil for fat. If you're not a tofu person, sub scrambled eggs instead.
Avocado Bean SaladRecipe author: Be Well By Kelly
Here's another one from Kelly, which manages to take your avocado toast obsession and give it a kick for sustainable energy. White beans are an excellent source of both protein and fiber, avocado is obviously a great source of healthy fat and celery counts as your greens!
Spinach QuicheRecipe author: Spoon Fork Bacon
The eggs and cheese in this dish will give you a hearty dose of protein, while the spinach covers both your greens and your fiber. Top the quiche with sliced avocado to add some healthy fats and voilà—you've got a filling Fab Four meal that'll keep you from slumping over your desk come afternoon.
Serrano Ham, Manchego And Asparagus PizzaRecipe author: Salt & Wind
This indulgent recipe counts as a Fab Four meal, though we'd suggest using a cauliflower crust instead of the whole wheat crust in order to optimize your nutrient intake—Trader Joe's sells them pre-made and frozen. Feel free to top this one with avocado as well!