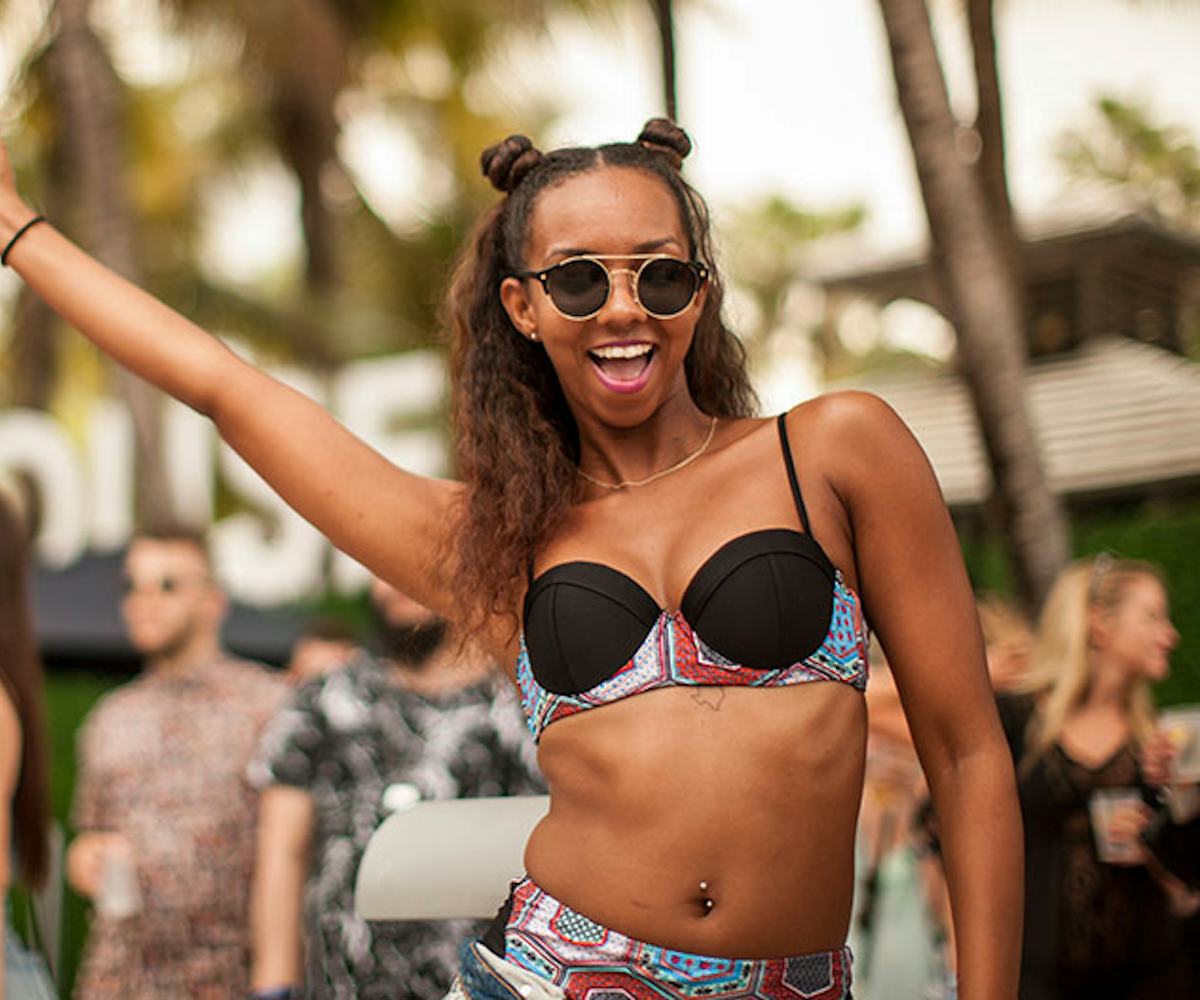 Photo: Robert Snow/Red Bull Content Pool.
inside the wildest party in america
When in Miami, do as the Miami'ians do: Find a pool, pour yourself a drink, and feel the beat of whatever music is thumping around you.
Every March, hoards of people flood the 305 for the Winter Music Conference. But while thousands crowded the main stages at Ultra, we found a more intimate place to get up and get down: The Red Bull Guest House. For the third year in a row, Red Bull threw the best party in town with showcases that ranged from DJ legends like The Magician and Danny Tenaglia to newcomers like Kygo. Oh, and this guy named Lil Wayne showed up. Heard of him?
So, while we patiently wait for our hangovers to diminish, let's take a look back at one of the best parties of the year. Now, where's that aloe for these sunburns...?
Get up, get down, girl.
Oh, heeey Chromeo!
These girls have clearly found their wings.
It all looks so peaceful from up here, no?
Talk about a balancing act.
Um, The Magician's jacket wins everything. EVERYTHING!
Can we talk about the tan lines these two costumed dancers are probably walking around with?
It's Weezy F Baby!
It's popsicle weather all the time down in Miami.
Looks like Katy Perry's "California Gurls" made their way to Florida.
"I was just going to fetch this lifesaver when the camera turned on by itself. I'm not a model."
Now, this is what Jenga for adults looks like.
"Gimme pizza! P-I-Z-Z-A!," thought Steve Aoki and Alexander Wang.
Kidnap Kid killin' it.
Until next year, Miami.