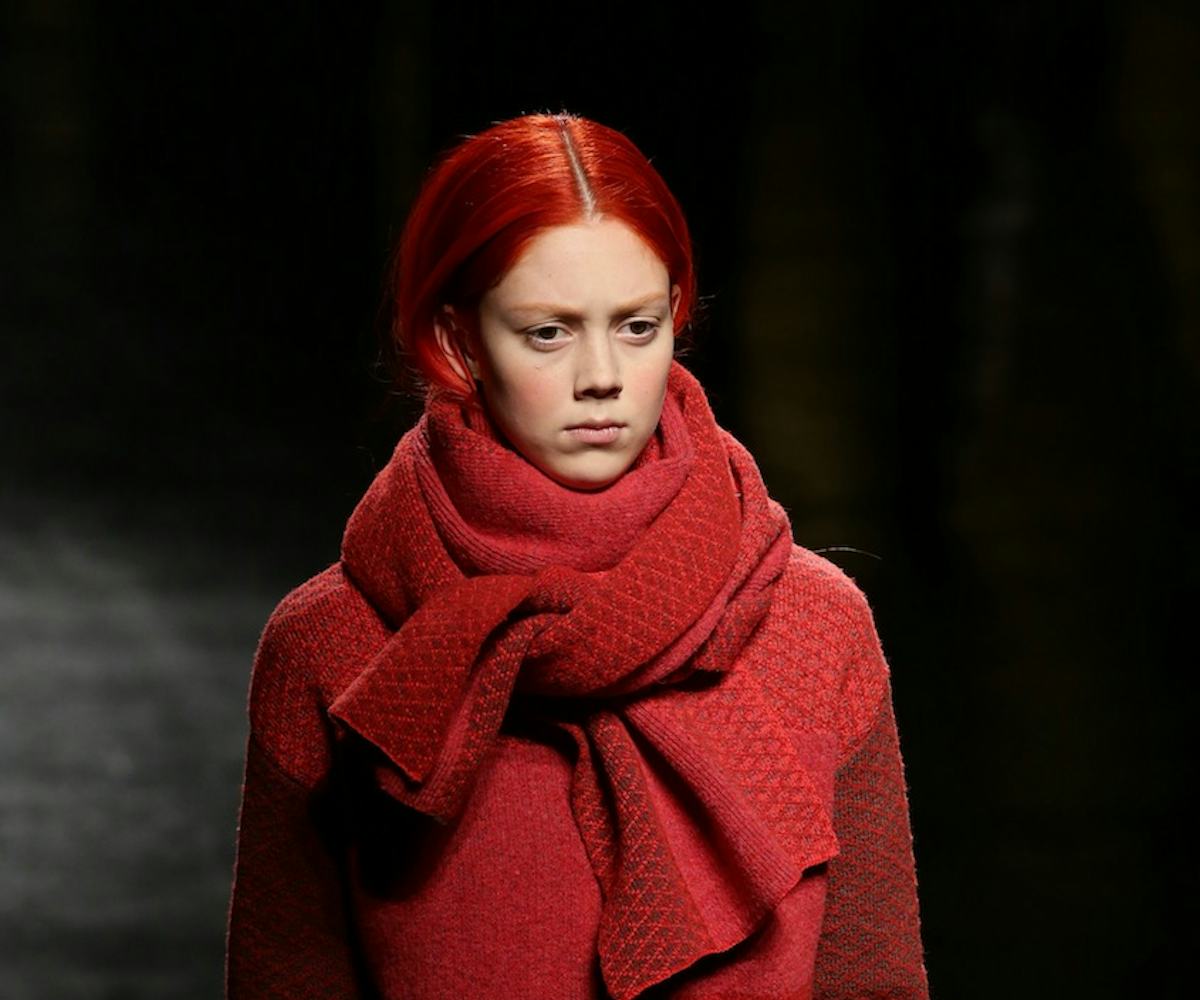 seeing red
why crimson is the hair color of the season.
The Prabal Gurung show at New York Fashion Week had it all: a vast runway, set in an old post office sorting room; gorgeous draped dresses in jacquard and silk; and coats so cool that they actually made us excited about winter. And hey, there was even a streaker! 
But despite all of this, one thing had everybody talking the most, and it was an all-red outfit worn by model Natalie Westling. You might recognize the 17-year-old and her fiery strands from the recent Marc Jacobs campaign. Turns out Gurung loved it so much, he decided to dress her in head-to-toe crimson to match (a choice that made her stand out from the catwalk pack).
Westling's look is too bright to be mistaken for an organic hue--it's more Ariel from The Little Mermaid or Jessica Rabbit--but she's the latest in a long line of famous unnatural gingers. I'm on the list, too.
I was inspired by Westling, as well as model Codie Young's traffic-stopping locks, and recently headed into Bumble & Bumble Downtown to get mine done...and I'm obsessed. My version is more of a dark red Emma Stone look than flame-haired Westling, but now that I've already gone red, there's no going back. 
We've picked our favorite auburn icons in the gallery, and while some of them may have only been temporarily ginger, I think we can all agree--life is better off red. 
Florence Welch
Blake Lively
Bonnie Wright
Emma Stone
Rumer Willis
Kate Mara
Bryce Dallas Howard
Laura Prepon
Riley Keough
Christina Hendricks
Jessica Chastain
Lily Cole
Amy Adams
Josephine de la Baume
Lindsay Lohan
Lucille Ball
Hayley Williams
Cintia Dicker
Milla Jovovich in The Fifth Element 
Codie Young
Julianne Moore