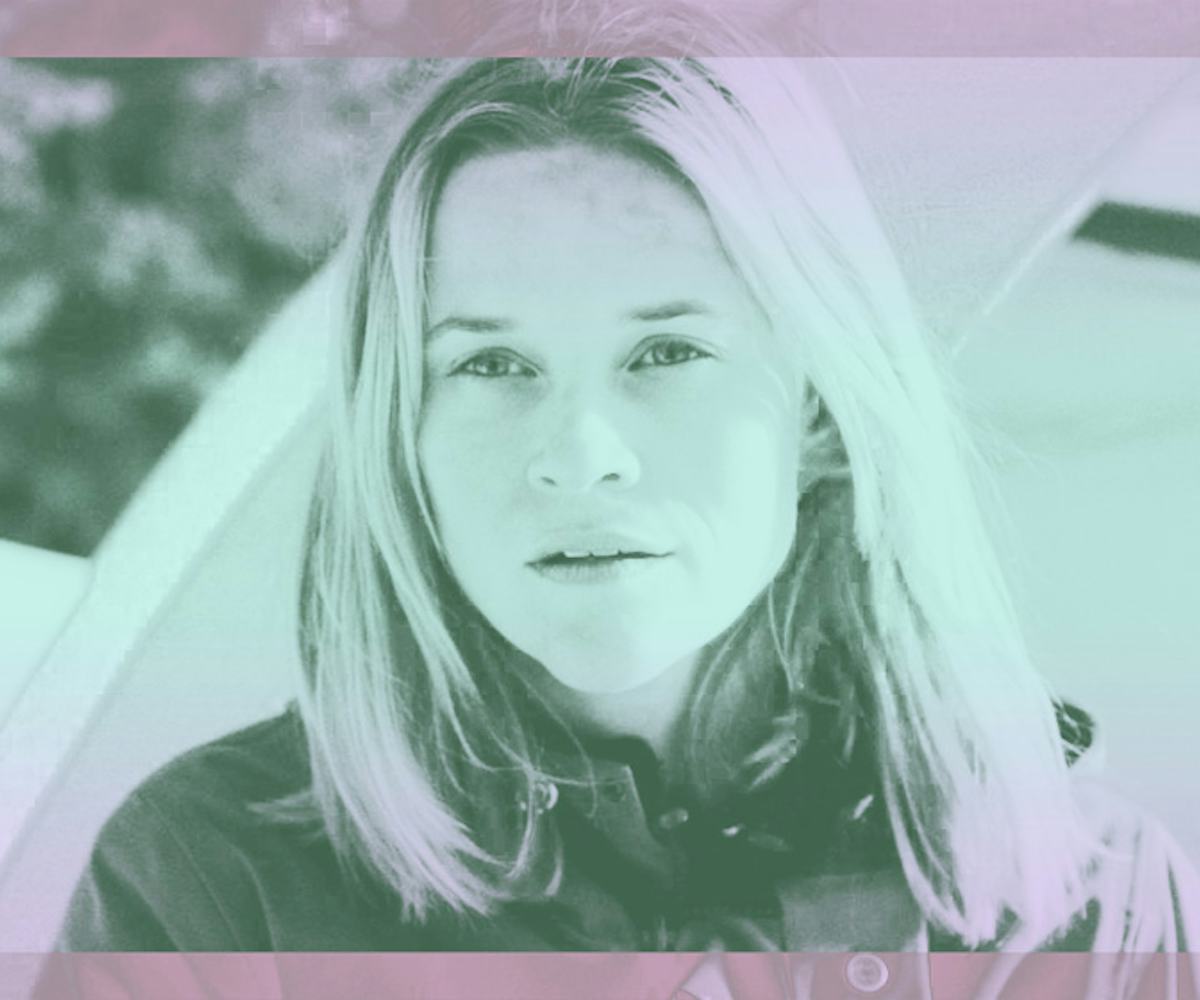 photo via fox searchlight pictures
a whole new, dark side of reese witherspoon
She played the girl you loved to hate in Election, the lovable dingbat who wasn't so dingy after all in Legally Blonde, and in 2005, she won the Oscar for her role Walk the Line. After that, though, Reese Witherspoon went under the radar, making just a few, smaller films like Four Christmases and Water for Elephants. Just when we thought we lost her for good, she returns this season with three movies and a producing credit on Gone Girl.
Sick of playing the spunky blonde with a can-do attitude, Witherspoon just might repeat her win at the Oscars thanks to her woman-against-nature epic, Wild. It's based on the memoir by Cheryl Strayed who, after her mother died, embarked on a series of extramarital affairs and, after her husband left her, spiraled into heroin addiction. To clean herself up, she set out on a 100-day journey from California to the Oregon-Washington border.
Directed by Jean-Marc Vallee (Dallas Buyer's Club), Wild features an unflinching portrayal that runs the gamut from nudity to scorching days in the desert sun. Here, Witherspoon explains what it's like to break down and still come up swinging.
What was it about the book that made you want to be in the movie?
It was one of the most profound books I ever read about dealing with loss and grief, and that idea that no one's coming to save you in your life—you have to save your life. Otherwise if she hadn't gone on this journey, reconstituted herself, literally from tiny shreds of the person she was before, she probably would have been lost in an abyss of grief, drugs, and sex. Many people go down that rabbit hole that she decided to pull herself out of. I think that's beautiful.
Have you ever reached an all-time low and if so, how did you snap out of it?
I lay on my kitchen floor and cried a lot and I think at a certain point you just wake up and you're like okay, I don't want to feel like this anymore. And you figure your own shit out. But no one's going to figure it out for you. You can't apologize for being a human being. We all feel weak sometimes, sad and distraught, lost.
Do you think younger women will relate?
It's a universal story. She has no money, she has no opportunities; she has no mother, no father. I think a lot of people can relate to that. I love the part where she says I have two nickels to my name and I don't know what I'm going to do with myself. I don't know how I'm going to reenter the world. I love that she ends the movie with nothing. She doesn't have any money, or a man, or a car, or a job, a mother or a father, anyone to go home to. But you know she's going to be okay and maybe okay is enough. She has herself.
What did you think when you finally saw the movie?
Laura Dern and I brought our mothers, and our mothers held hands while they watched the movie. I know for Laura and I both, it was one of the most profound days of our lives. It's so hard to articulate to your parents or your loved ones, whoever raised you, how much they said those things that mattered, that informed you. I feel like my mom felt seen and heard that day. And she knew that I knew what a wonderful mother she was. It was a real emotional thing. You carry your parents' emotions with you all your life, whether you know it or you don't. I felt like they all came pouring out that day.
Will your daughter see the movie?
Yeah, we talked about it. I said, "Ava, I've got to tell you something, I'm naked in the movie, okay, lemme explain!" She's like, Mom, that's so weird! I was like, I had to be brave and I couldn't just play the parts I was comfortable with. Cause Cheryl was brave enough to tell her whole story so I had to tell the parts that even I was scared to do. She's proud of me.