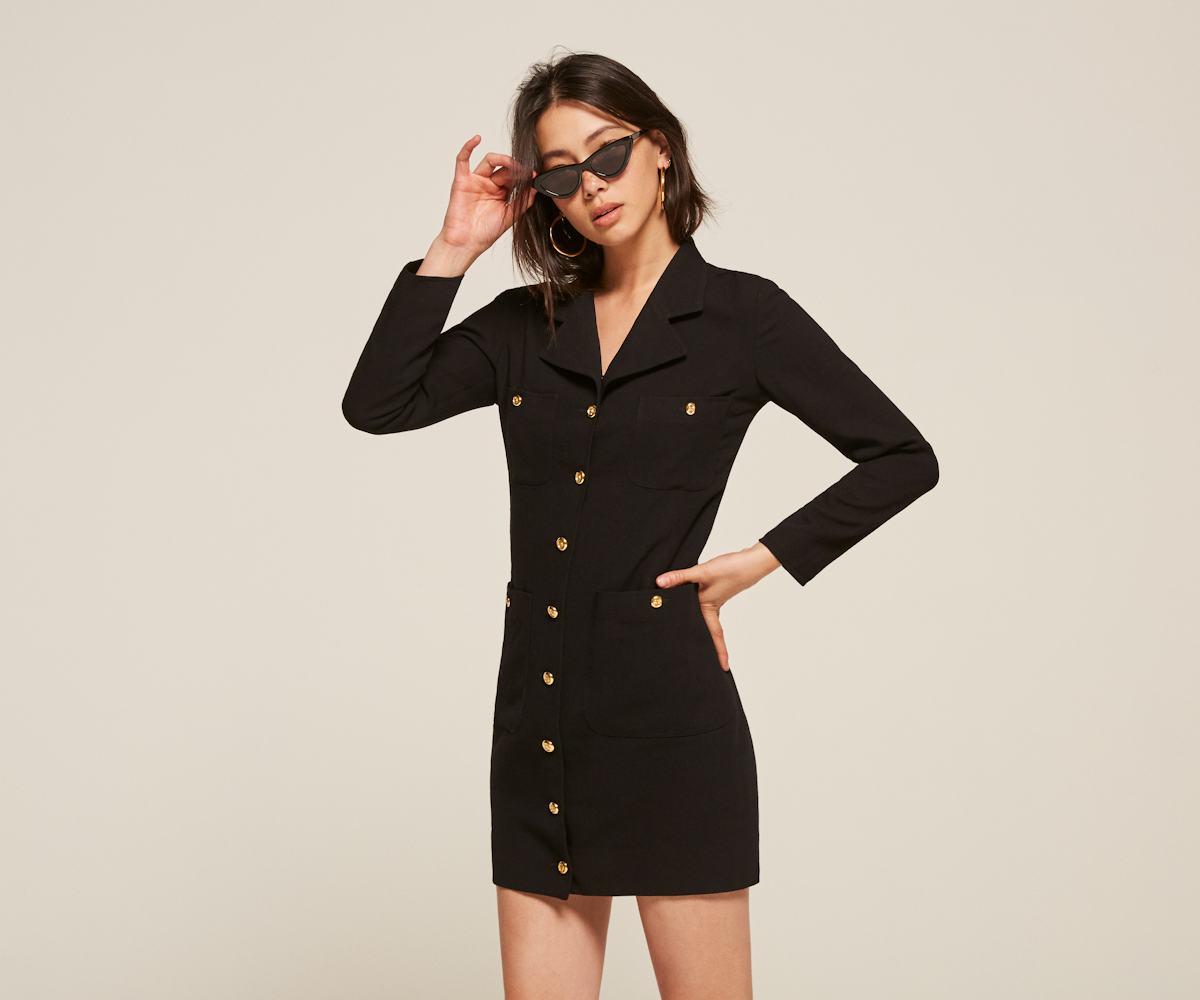 Photo courtesy of Reformation
Reformation's Latest Collection Just Got Even More Sustainable
Introducing: Reformation Vintage
We've long loved L.A.-based clothing label Reformation—not just for its breezy, California vibe that nods at decades past, but also for its role in making the fashion industry a more ethical and eco-friendly place. From its use of sustainable fabrics and practices to working to reduce its carbon footprint, the brand is at the forefront of sustainable fashion, creating pieces that are not only Earth-friendly but also really freakin' cute.
Earlier this afternoon, the brand dropped its latest collection, Reformation Vintage, that's made up entirely of—you guessed it—vintage. It doesn't get much more sustainable than that.
While its Los Angeles, San Francisco, and New York locations have been carrying a small collection of vintage pieces alongside its '60s- and '70s-inspired pieces in stores for some time, it wasn't until now that the rest of the country could get in on the goods. In this new, handpicked 106-piece offering, you'll find everything from vintage versions of your typical Ref staples (breezy, floral maxi dresses, peasant tops, and tie-front blouses in light, airy colors and prints) to vintage band tees.
Oh, let's not forget the smattering of designer clothes and accessories from brands like Chanel, Saint Laurent, and more. Picture: The black Chanel shift dress of our dreams paired with a black patent leather Salvatore Ferragamo crossbody bag, all for under $450 a piece—quite a steal in the world of designer vintage. Yes, please!
The entire collection ranges from $78 up to $428 and is available now at TheReformation.com. Act fast—since these pieces are one-of-a-kind, they're sure to sell out before you know it. Click through the gallery below to take a sneak peek at the drool-worthy offering.