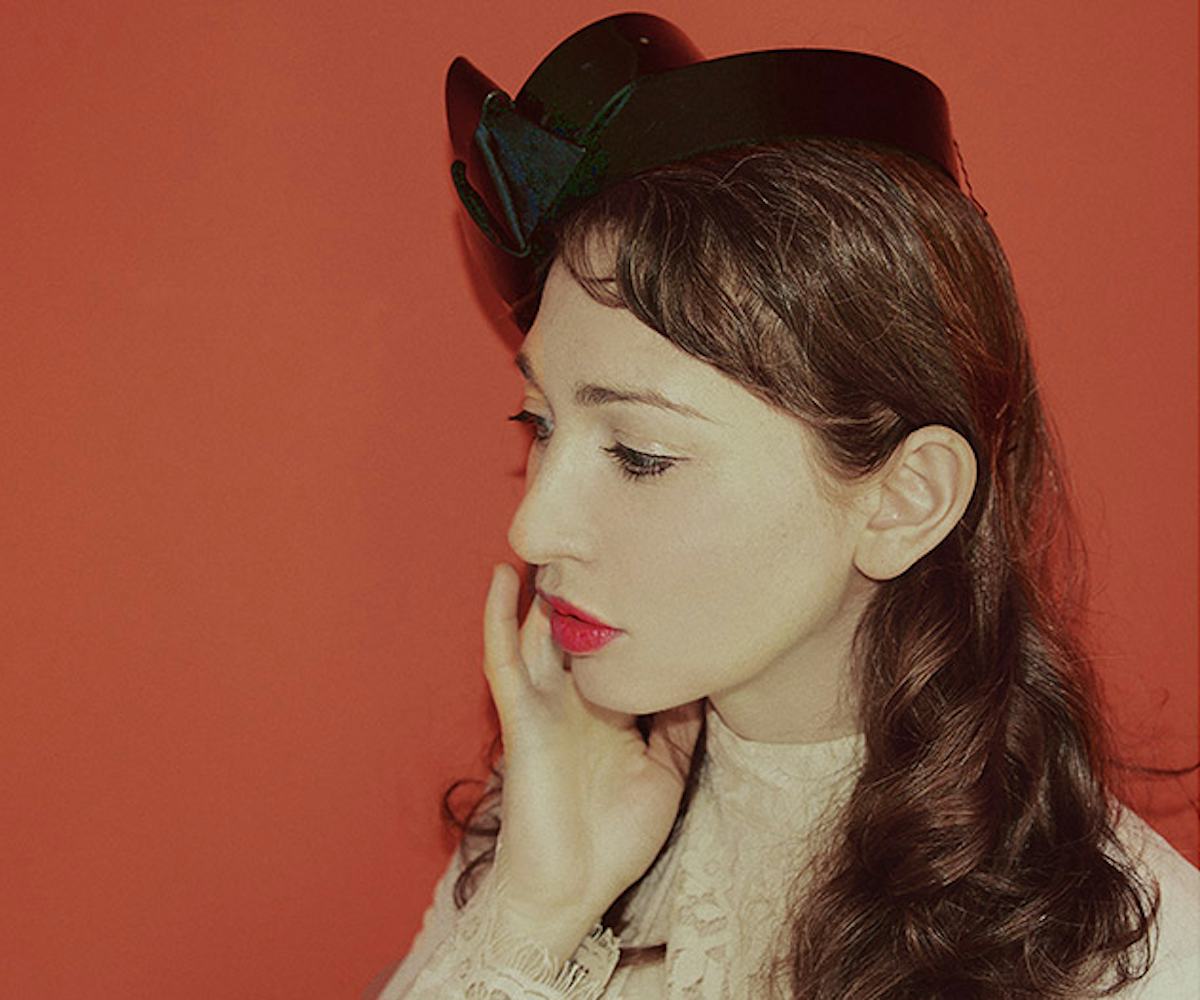 Photo by Shervin Lainez
What Regina Spektor Learned From Making 'Begin To Hope'
A decade later, and it's "better" than ever
A decade ago, indie was to radio and music channels what dance music is to the Top 40 today. It was the perfect time to be an artist of that caliber, for social media had yet to take hold of the general population and give a platform to anyone and everyone. College radio was en vogue, and the concept of a hipster was just beginning to take hold. If you happened to venture into the bedroom of a musically inclined individual, you would have definitely seen (or heard!) Regina Spektor's Begin to Hope album coming through their speakers. The eccentric piano melodies that mixed with endearing coos, ahs, and, sometimes, downright vocal belts are hard to confuse and forget. Tracks like "Fidelity" have stood the test of time. Like they did 10 years ago, they sound like nothing else on the radio today.
Begin to Hope was Spektor's first album made under a major label. Compared to her first three (outstanding) albums, Begin to Hope marked a shift in Spektor's career trajectory. Suddenly, her name was everywhere, and audiences were rediscovering older gems of hers, like 2001's "Braille." It sounded bigger and more polished than ever. What's more important, though, Spektor never lost her sense of quirk. Rather, working with producer David Kahne elevated it to a new level of authenticity. It's Spektor's inimitable personality and knack for clever, intelligent songwriting that has made Begin to Hope a timeless indie-pop record—one that has not, and will likely ever, be made again. Ahead, our conversation with the musician herself about the album's 10-year anniversary, a little nostalgia, and a whole lot of memories.
Around the time Begin to Hope came out, you mentioned that your previous songs never felt "fulfilled." What did that mean and how did working with a producer like David Kahne fulfill them?
I had never really had unlimited studio time before. It was always me coming in and playing my songs a few times through, as best as I could, and calling it a day. Begin to Hope was my first chance to experiment with arrangements, to go down different paths, and sometimes even backtrack. A scientific musical experiment. And David Kahne was a great person to experiment with. He is a technical and musical wizard! He also is a great educator; I would think of him as a professor!
Speaking of working with someone like Kahne, how did he challenge you during the making of the album?
For the most part, he was just really supportive and created a world where I felt really free to play around with music and with my voice and songs. There were a few times where we disagreed on things, but you always do if you get two passionate—also can be read as stubborn—people together. The key is having enough trust and respect. And we also happened to just become and stay close friends from then and onwards, so that's awesome!
What surprises came out of the making of the album?
I had so many songs to choose from. I think some of the surprises were just which songs got recorded. We recorded so many, I had a giant deluxe version and even that didn't fit everything. Sometimes David would find a sound for a song we were working on, but it would trigger my memory in this way that I thought of some other song that should have that sound, then play it to David. And then suddenly we [spent] six hours working on that new song instead. Sometimes a record sort of finds itself in the end if you let it.
Since hindsight is 20/20, what would you have done differently?
The only thing I would have done is do the "radio recut" version of the song "Better" right away and put that on the album instead of the one that's there. I couldn't put my finger on a few things that bugged me until after the record was done. So David and I re-recorded a few aspects and adjusted it for the video I shot with Marc Webb. It was a subtle difference but meant a lot to me. I do have things I wish were different on every record... Maybe that's a good thing: a sign that your taste and ideas are growing and changing. There's something comforting about it being stuck in the state you were in. A true "record" of you at the time.
Were you prepared for the success the album brought you?
I never really thought about it. I was just used to working hard and touring non-stop. I got very tired but also got to travel to so many incredible places and sing to new audiences. It was a very blurry and fast time! I'm grateful for it, but am also glad I don't have to tour like that anymore. It took me a while to figure out I could slow down a little bit and take care of myself. Seeing friends and family is so important, and I went for years missing everyone.
How did Begin to Hope inform your future projects?
I realized I wanted to grow more as an arranger. I realized you can learn a lot from producers, so on the next record, I worked with four different ones! I learned which instruments I prefer to tour with and which aren't as much fun to arrange for the shows.
Are there songs from the album you simply can't perform or play anymore?
Not really. I think anything I write, can always be played. It is self-contained first. The trick is remembering the songs. I would definitely have to lock myself away for a week or two to relearn them. I just got nervous thinking about it! [Laughs] Also, you get excited about playing new songs, too. It's interesting what stays closer through the years and what recedes.
What about the album are you most proud of?
[Laughs] I'm not used to thinking in those terms. I come from the school of "What should I have done better?" or "What did I do wrong?" In hindsight, I'm proud that I made it in a completely private and protected environment. At the time, I thought everyone kept the doors closed and handed in a finished record without a lot of cooks in the kitchen. I guess I was naive, but it was good to be that protective of my music right away. I think that anyone who gets signed needs to protect their music and vision, and if they don't know what that vision is yet. They should wait and develop more as an artist before getting signed. Work with people you trust, protect yourself and your art, and follow your instincts!