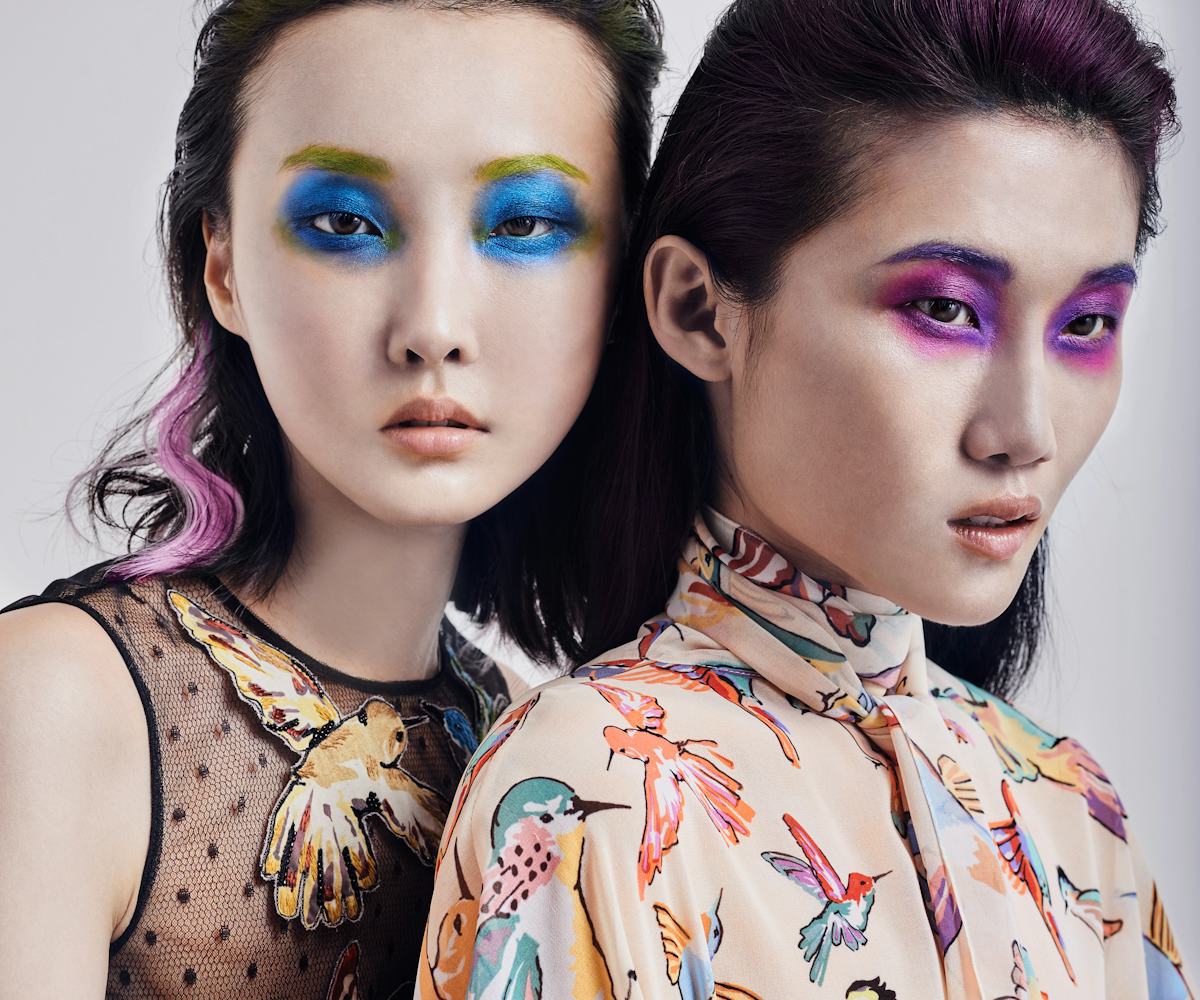 Photo by Ricky Michiels, styled by Sam Bates
6 Bright Ways To Break Out Of Your Winter Wardrobe Rut
Ruffles, stripes, and tweed, oh my!
As winter is fast approaching, resort collections are starting to hit stores. You may be scratching your head, asking yourself, Resort? Sounds pretty summery for mid-November, no?
Well, sort of. Resort collections are those in-between fall and spring launches that originally served as styles for ladies who would jet around during the cold winter months. (Yeah, we wish.) Given that the concept doesn't fit the norm for the majority of us today, resort can include almost anything that makes sense to shop for before we begin our spring shopping (think: thin sweaters and breezy tops hitting stores the same time as sparkly holiday dresses and even high-waisted bikinis). To further confuse us, resort can be used to call anything from, well, resort and cruise to pre-spring and holiday.
However perplexing resort (and it's pre-collection opposite, pre-fall) may be to the average human, these collections are actually sold in stores longer than fall and spring lines are. Also, the resort destination runway shows and intimate presentations, down to the no-frill releases for smaller, contemporary brands, are pretty influential when it comes to what we'll be wearing come January. Pieces begin to hit stores now, conveniently, when we're pretty much over shopping for oversized sweaters and already dreaming of warmer days that await us.
Below, we analyze and reinterpret six of the biggest trends of resort 2017. Click through the gallery below to check it out.
Credits:
Photographer: Ricky Michiels
Photo Assistant: Wyatt Parker
Stylist: Sam Bates
Stylist Assistant: Franey Miller
Makeup: Clara Rae
Hair: Junya Nakashima
Manicurist: Tori H
Digital: Christina Kapl 
Models: Sujin Park and Van Kah at Red NYC
Ruffles and frills
Ruffles were huge this resort season, from the dainty and elegant frills at Prabal Gurung and Blumarine to the more structured kinds at Louis Vuitton and Ellery. Personally, we're all about a ruffle that makes a major statement, as seen here.
Sujin wore a Laurence and Chico dress, Off White jacket, and TUK shoes. Van wore a Laurence and Chico tunic, Off White shorts, and Dear Frances shoes.
Stripes of all sorts
Stripes, from skinny and bold to a mix of both, were seen everywhere, including at Pucci and Kenzo (pictured here).
Sujin wore a Topshop coat, Tibi crop top, Red Valentino sweater, Kenzo skirt, and Aska shoes. Van wore a Kenzo dress, Creatures of Comfort blouse, and Aska sandals.
Winter Florals
Florals for spring? Duh. Florals for midwinter? Why not?! We saw all different interpretations of floral print everywhere from Moschino to Marc Jacobs.
Van wore Rebecca Taylor blouse and trousers and Aska shoes. Sujin wore a Rebecca Taylor jacket and Carven dress.
Pale pinks
From rosy blushes to pastel-tinged neutrals, pale pink was having a serious color moment this resort season, as seen on pieces like Delpozo's sheer shirtdresses and Bally's coats.
Van wore a Tibi sweater, Rebecca Taylor dress, and Brother Vellies sandals. Sujin wore a Rebecca Taylor blouse, Tibi trousers, and Brother Vellies sandals.
Tweed
From the expected Chanel to the unexpected Balmain, tweed—along with its plaid and tartan counterparts—was another huge hit for resort.
Sujin wore a Laurence and Chico suit and hat, Creatures of Comfort blouses, and Aska shoes. Van wore a Laurence and Chico suit, Carven dress, and Christopher Kane boots.
Animal kingdom
Whether with classic leopard or zebra prints (à la Coach or Adam Lippes) or literal bird prints at Red Valentino (pictured here), designers tapped into their wild sides for resort this season.
Sujin wore a Red Valentino coat and dress and Tibi trousers and sandals. Van wore a Red Valentino coat and dress and Tibi sandals.