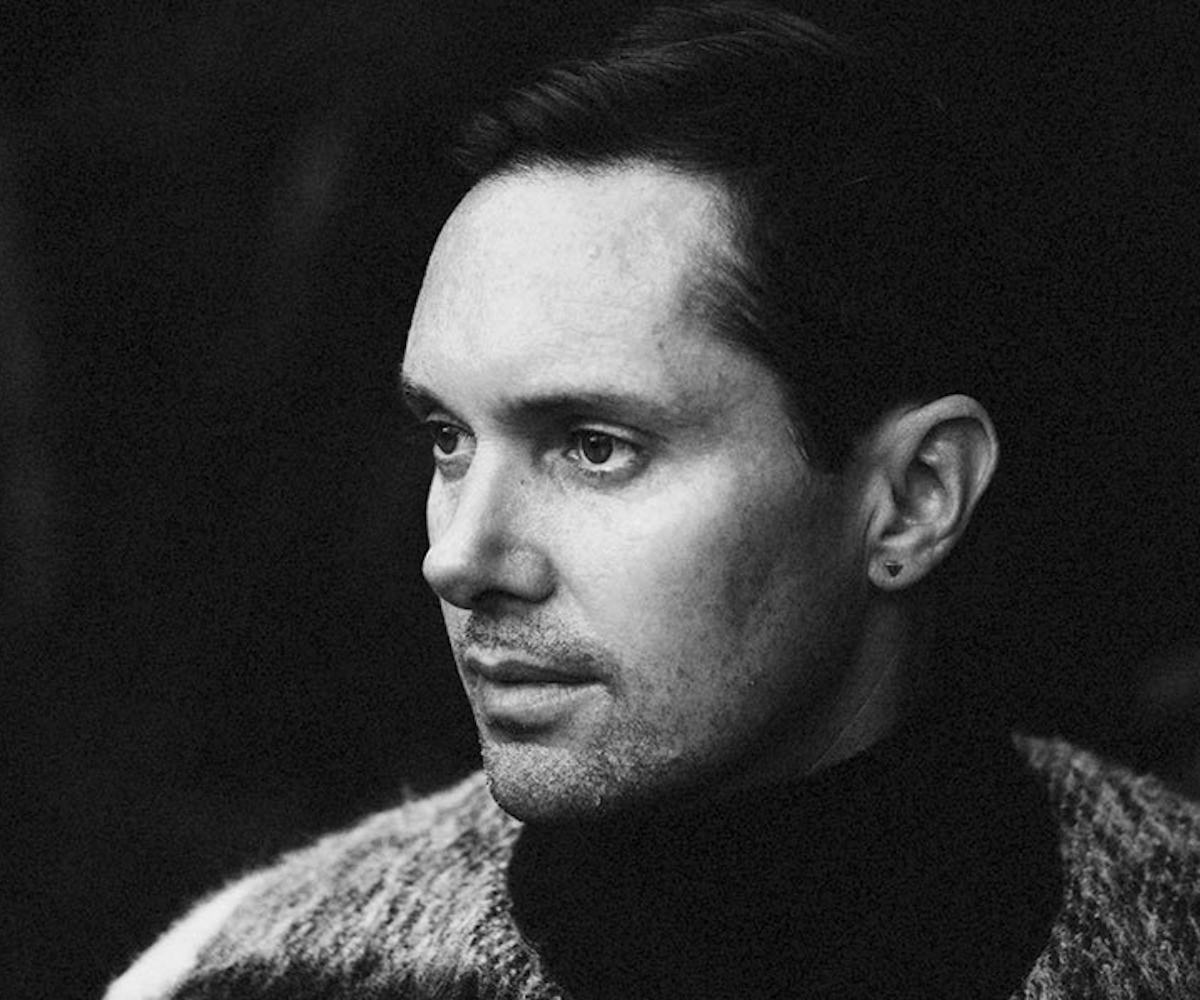 Photo by Genevieve Medow Jenkins
Rhye's New Album Is More Intimate Than It Is Sexy
On the 15th floor of an admittedly posh SoHo hotel, Mike Milosh basks in the silence of his room. He's not too fond of a lot of sound, going as far as moving our interview upstairs from the lofted lobby which is, indeed, a bit cavernous, with every sound from the rustling of the newspaper to a whisper feeling eerily loud. Here, away from the handful of businessmen reading The Times, there's space to think and to connect—both things that Milosh's sophomore Rhye album, Blood, encourages listeners to do.
That's what we seek out after the dissolution of a romantic relationship, right? To connect with others while reconnecting with ourselves. It's that impulse that drives the intimacy of Blood. Spread over 11 songs, Rhye's latest transcends any notion of what a breakup album is by freeing itself of wallowing and, instead, opening itself up to the possibility of intimacy. "The song 'Phoenix' is specifically about that idea of reconnecting with your sexual prowess because that's how we really attract people into our lives," Milosh says. "What I'm more interested in is the ways we figure out if our bodies align with one another, what their chemistry is, and if our wants and desires for a bigger version of life are aligned." 
[youtube https://www.youtube.com/embed/ejcWz1ZRC9I?rel=0 expand=1]
It makes sense, then, that Milosh called this album Blood. Blood is a life-sustaining force. It's what pumps through our veins, bringing our bodies oxygen, connecting it all. "That's just physiological," Milosh adds, "but you can also sense something in someone else's blood when there's a pairing between you. Because you do, in a sense, feel with your heart, those feelings become your blood." It's a mystical thing, Milosh assures. It's a positive thing. 
With that in mind, the usual "sexy" vibe Rhye gets lumped into takes on a whole new light. Blood isn't as much a sexy album as it is an intimate, sensual one. Like a gentle aphrodisiac, the funk elements of songs like "Count to Five" and "Feel Your Weight" cut deeper than aural arousals. Listen closely to "Waste," and you'll hear the hammers hitting the piano keys. The live element, the hint of grainy texture, in each of Blood's song create a more human experience. "I like that you say the word 'intimate' because I really wanted to make sure, when you listen to [the album], you feel like you're in the room that I was making it in," Milosh says. 
[youtube https://www.youtube.com/embed/YVyhCvXc-a4?rel=0 expand=1]
Now that's sexy. The vulnerability of Blood and Milosh's willingness to put it all out, everything he's experienced over the past couple of years, on the table. "This record has one song that addresses the fact that I broke up with my ex and the rest of the album is, to me, not even a sad record," he says. "It's this beautiful, joyous record laced with melancholia that's become a liberating thing." It's crazy how letting go and letting your guard down—even on songs like "Blood Knows," a track Milosh considers to be the heaviest and most precious next to "Softly"—connects you more with yourself. 
"I think the whole point of music is it goes out into the world and hopefully becomes something that people turn into their own experience," Milosh says. With Blood, those experiences are only heightened by Rhye's softness and the space we have between a partner, a friend, an artist, or a lover that ultimately connects us all.
Blood drops February 2 via Loma Vista.