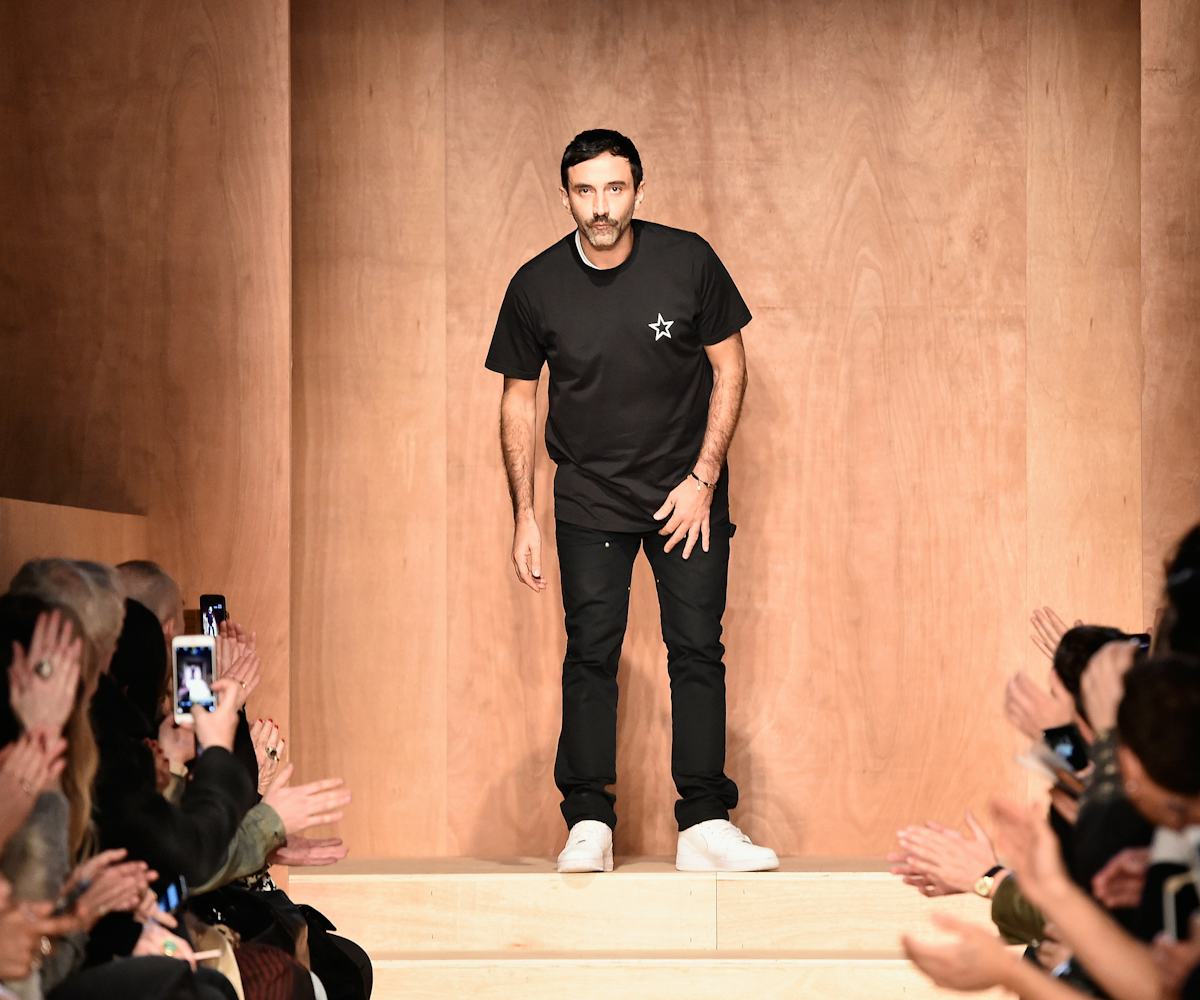 Photo Courtesy Of Pascal Le Segretain/ Getty Images.
Riccardo Tisci Has Left Givenchy
His departure is one of many fashion switch-ups as of late
Nowadays, it seems like designers are leaving their posts more often than Kylie Jenner switches up her hair color. The latest to shake things up is Givenchy head Riccardo Tisci.
According to WWD, Tisci is departing after a very successful 12-year run. According to sources, the separation was friendly and effective starting January 31. This also means the brand will not be showing during this year's upcoming Paris Fashion Week, though a collection may be designed by the studio to be sold in Givenchy's showroom.
Tisci spoke on his departure in a statement to WWD, stating: "I have very special affection for the House of Givenchy and its beautiful teams. I want to thank the LVMH group and Monsieur Bernard Arnault for giving me the platform to express my creativity over the years." Rumor has it, Versace might try to sweep up the talented designer. Though Tisci says his next plans are focusing on his "personal interests and passions."
Tisci is a close friend of the Kardashian, Carter, and West families—he designed Kim's dress for her 2015 wedding to Kanye and dressed Beyoncé numerous times, his most iconic look being her barely-there 2015 Met Gala gown. Outside of his celebrity reach, he brought daring, eccentric clothes to the mainstream. We're sure he'll go on to do great, hopefully similarly gothic, things wherever he lands next.