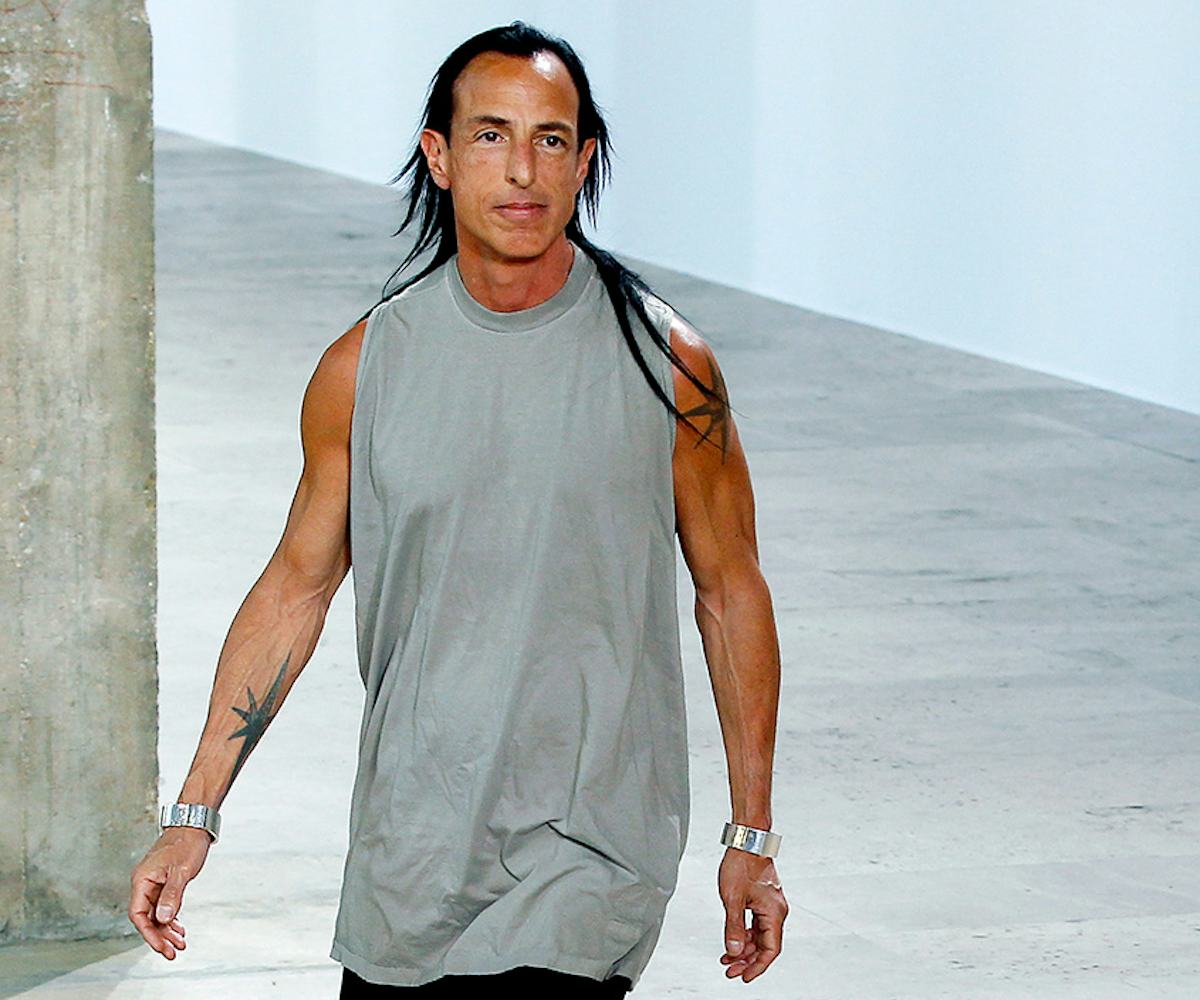 Photo by Thierry Chesnot/Getty Images
rick owens punched a model at his runway show
Things got real at Rick Owens' men's show in Paris after one of the models went rogue to convey a political statement to the audience. 
"Please kill Angela Merkel—not," read the sign that the model held as he walked the runway, asking onlookers to *not* kill the German chancellor. Owens, however, wasn't too happy with the unexpected message, given that he punched the model afterward. "It's a crazy, rogue, f***ing model that I punched when he came back out," he said. "Please say that I punched him." So, once again, Owens punched the model. 
The house of Rick Owens later released an official statement, saying that the designer "does not claim responsibility for the act of protest by a model at the spring summer 2016 show," and that the statement "does not reflect the opinion of the house of Rick Owens." Looks like Jera is out of a job—maybe Drake needs someone to handwrite his album art?
(Via WWD)