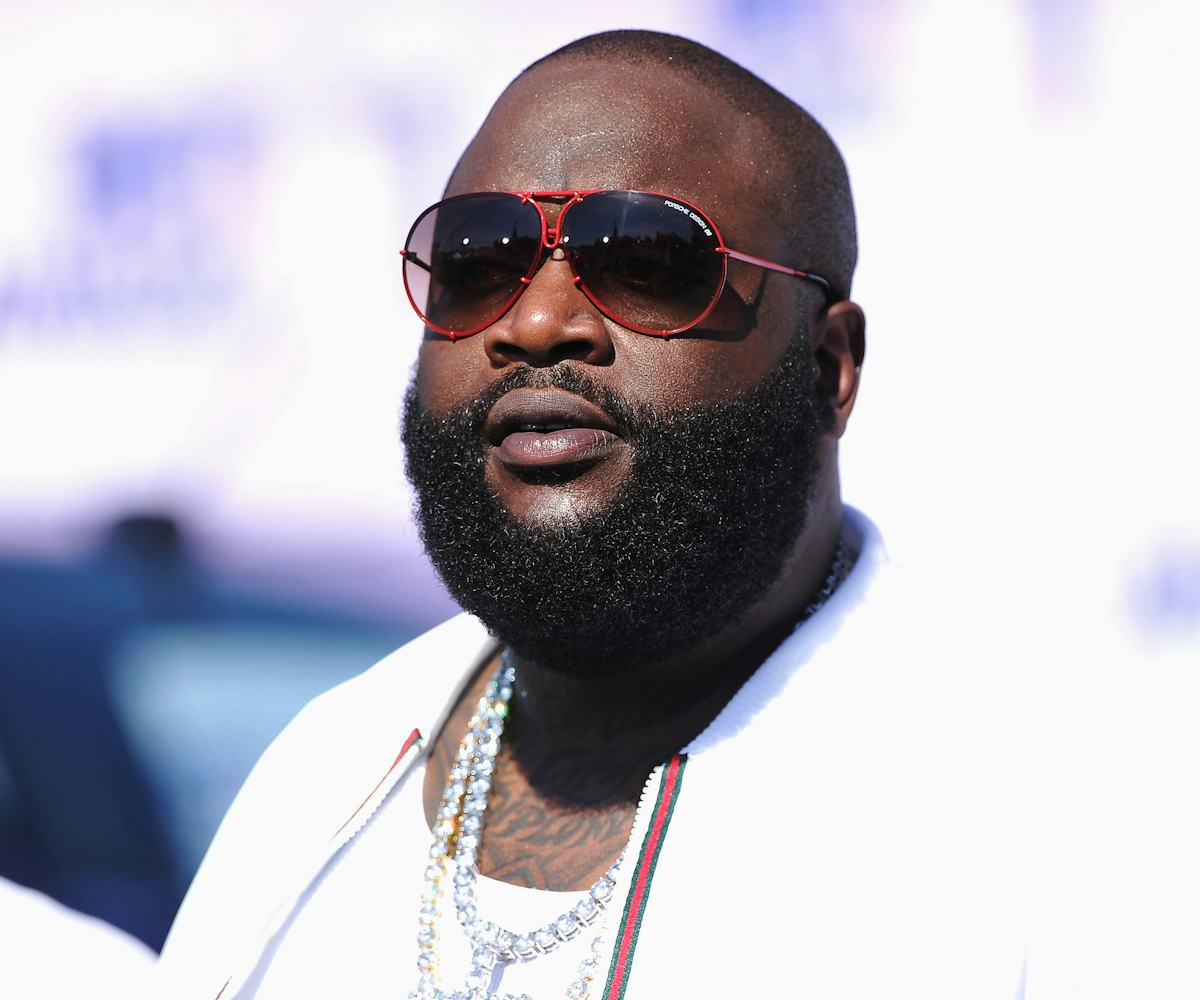 photo jason merritt/getty
rick ross arrested on kidnapping charges
the u.s. marshals service raided his home this morning
Over the years, Rick Ross has had several brushes with the law—but none so serious and troubling as this.
Today, a fugitive task force of U.S. Marshals broke down the front gate at the rapper's Fayetteville, Georgia home and arrested him on charges of kidnapping and aggravated assault and battery. In Georgia, the maximum penalty for both charges is 20 years. Officials also arrested Ross' bodyguard, Nadrian James, during the raid for kidnapping and aggravated battery.
While details about the incident that led to the charges are still scarce at this time, initial reports suggest that Ross detained and pistol whipped a man doing work at the rapper's home. James is accused of assisting Ross. Anonymous sources tell TMZ that during the incident—which took place two weeks ago—"Ross forced the groundskeeper into the guesthouse bedroom at gunpoint and starting grilling him." The assault left the still unnamed worker with broken teeth and wounds to his jaw and neck requiring him to eat through a straw.
Today's arrest follows another for marijuana possession earlier this month. Ross has an arrest record for charges including drug and weapons possession as well as assault stretching back to 2008. Both Ross and James are set to post bond later today, though they still remain in custody at this time.