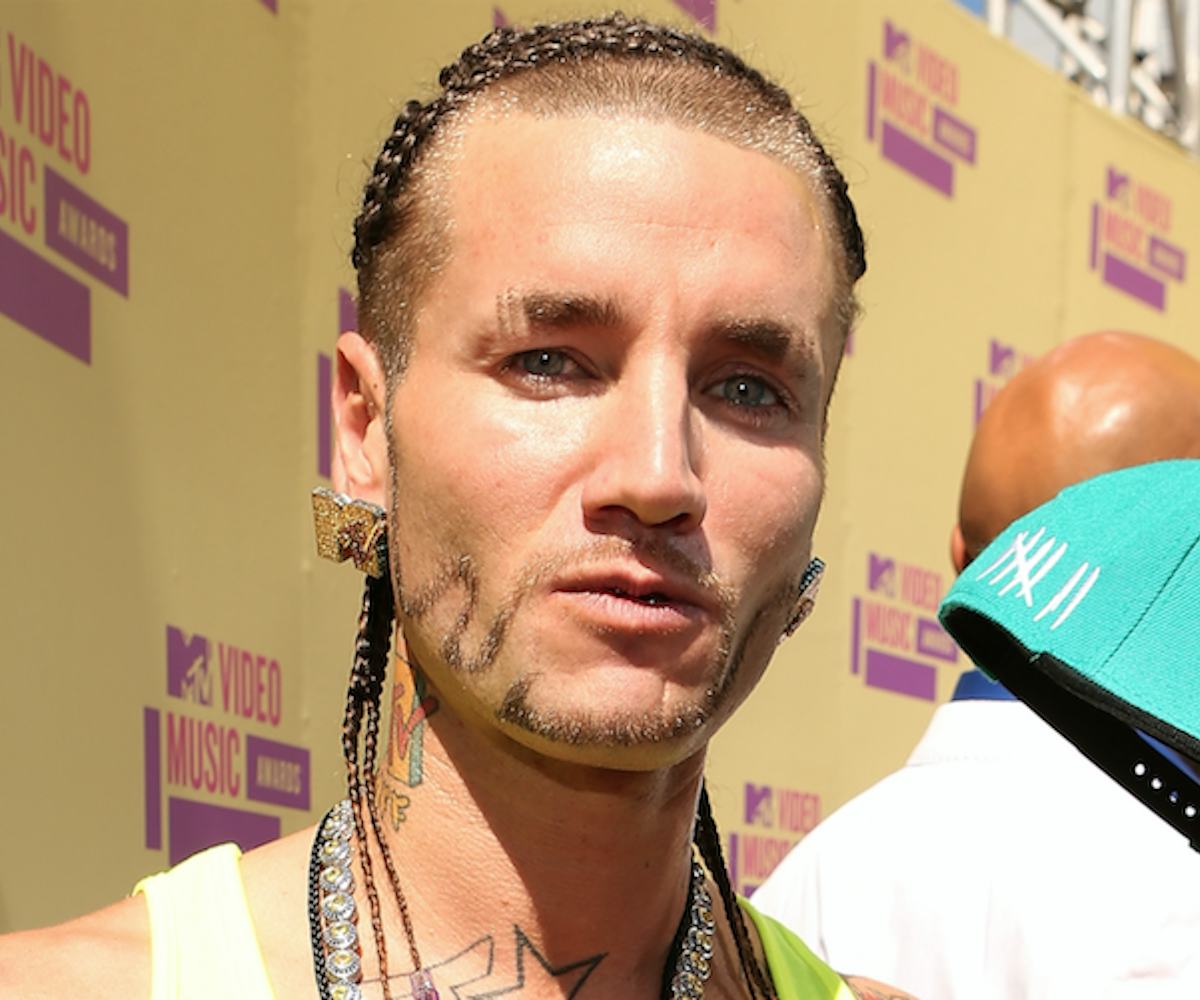 photo by Christopher Polk / getty images
Riff Raff Has Been Accused Of Rape
The rapper's Australian tour has been canceled in light of the accusations
Update June 6, 2018: A second woman is now accusing Riff Raff of sexual misconduct. Jezebel reports that 20-year-old Kelsey Doucette alleged that the rapper repeatedly touched her, kissed her, and asked to have sex with her when she was 17. She says she met the rapper at the at the Milwaukee, Wisconsin, stop of Warped Tour in July 2015. You can read her post in full, here.
Riff Raff's Australian and New Zealand tour has been cut after one woman accused the rapper of drugging and raping her at a hotel room after one of his shows in 2013. Fader reports that Melbourne resident Eliza Stafford claimed on her Facebook page that the artist, whose real name is Horst Christian Simco, gave her a shot of vodka and one "party" shot consisting of codeine syrup backstage at his show, which she believed to be drugged. "I was offered a 60ml 'party' shot. I took the shot, it was syrup and I immediately asked what it was," she wrote. "Riff Raff and his support act told me that it was codeine and started laughing. I don't remember anything from that point."
Stafford, who says she was 19 at the time, "woke up as Riff raff was pulling out of me and getting in to the shower." She says she managed to escape the hotel by crawling on "all fours." She says she decided to speak out because the rapper was scheduled to perform in her local area. "If you are planning on attending the riff raff show at the corner next week," she wrote at the end of her note. "I urge you to reconsider."
The tour's promoter, Australian music agency Audiopaxx, issued a statement in response to the allegations, announcing that the rapper's tour would be canceled immediately. 
"We have been made aware of allegations made against Houston rapper Riff Raff," the statement read. "Audiopaxx take these matters seriously and does not condone any of this alleged behaviour. In light of this, we have spoken to his management team and the scheduled tour of Australia and New Zealand has been cancelled, effective immediately."
Riff Raff has yet to respond to the allegations. You can read Stafford's post on Facebook, below.