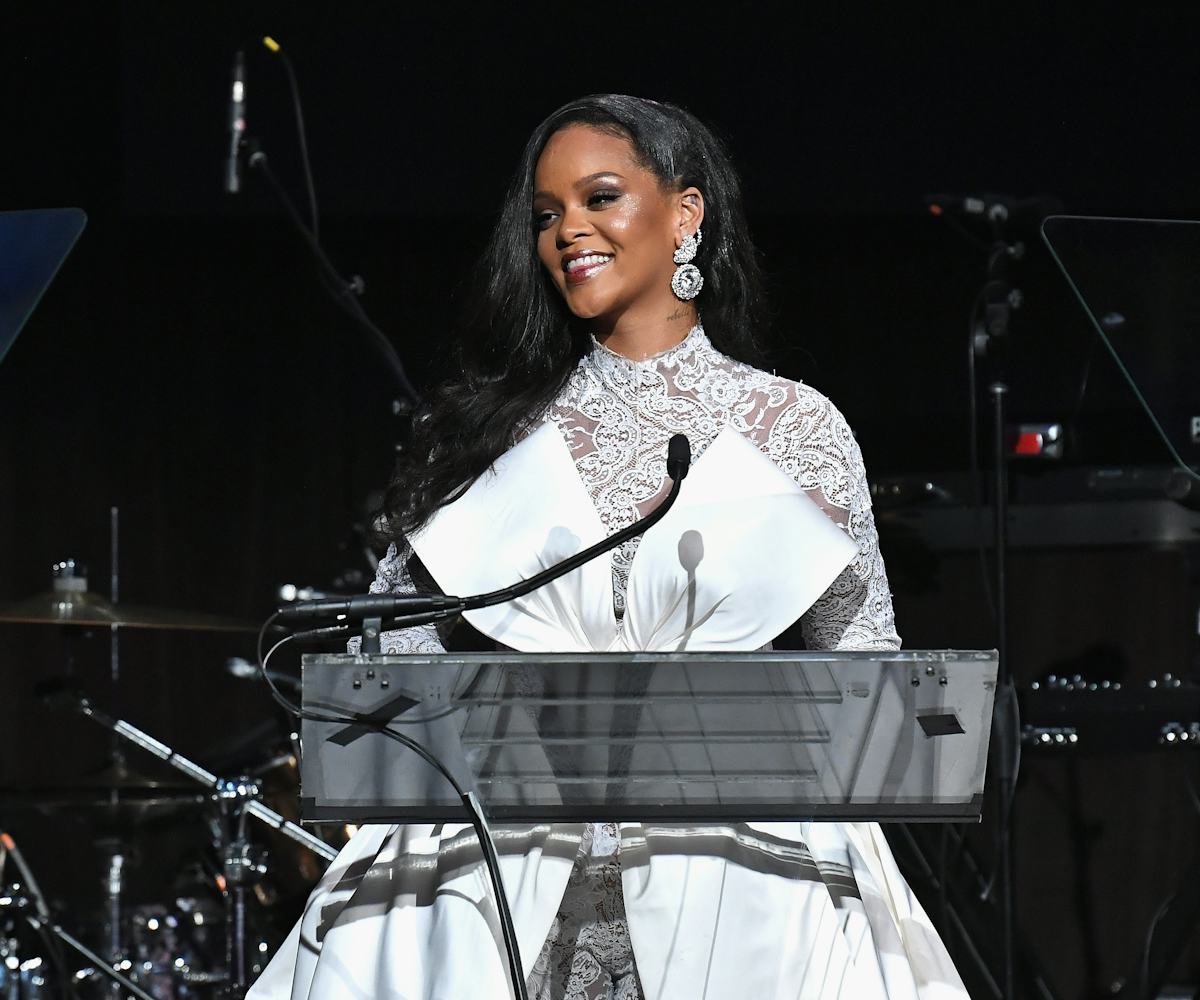 Photo by Dimitrios Kambouris/Getty Images for Diamond Ball
Rihanna Is Making Memes Of Herself To Troll Fans
She'll release her album when she's ready
Rihanna is doing a lot right now—between all the new Fenty Beauty drops and her debut runway show for lingerie brand Savage X Fenty, she must have almost no time left to sift through the hundreds of demos she's requested for her upcoming album. But the fans wanted an update on an album drop—and instead of giving them what they want, she Rihanna decided to troll them instead.
Rih posted a photo of herself dabbing sweat from her brow while hordes of fans looked on, taking photos of her. The image is captioned, "When your fans keep asking you for new music," in comic strip-style lettering. The photo caption reads, "i feel attacked. ***valley girl who's never been attacked voice*** R9 chronicles." The R9 chronicles refers to the upcoming album, which will be her ninth studio album and which fans have affectionately dubbed "R9."
This isn't the first time Rihanna has made a meme of herself: Back when she and her boyfriend Hassan Jameel were memed when a photo of them arguing surfaced, she took it upon herself to make her own meme—which instantly became the superior version. And, of course, Rihanna is no stranger to throwing shade online—our personal fave was when she dragged makeup brand MakeUpForever when they claimed they had more diverse foundation choices than Fenty.
But while we totally appreciate Rih's ability to meme herself, that still doesn't mean we don't really want to know? When. Is. The. Album. Coming. We need it.