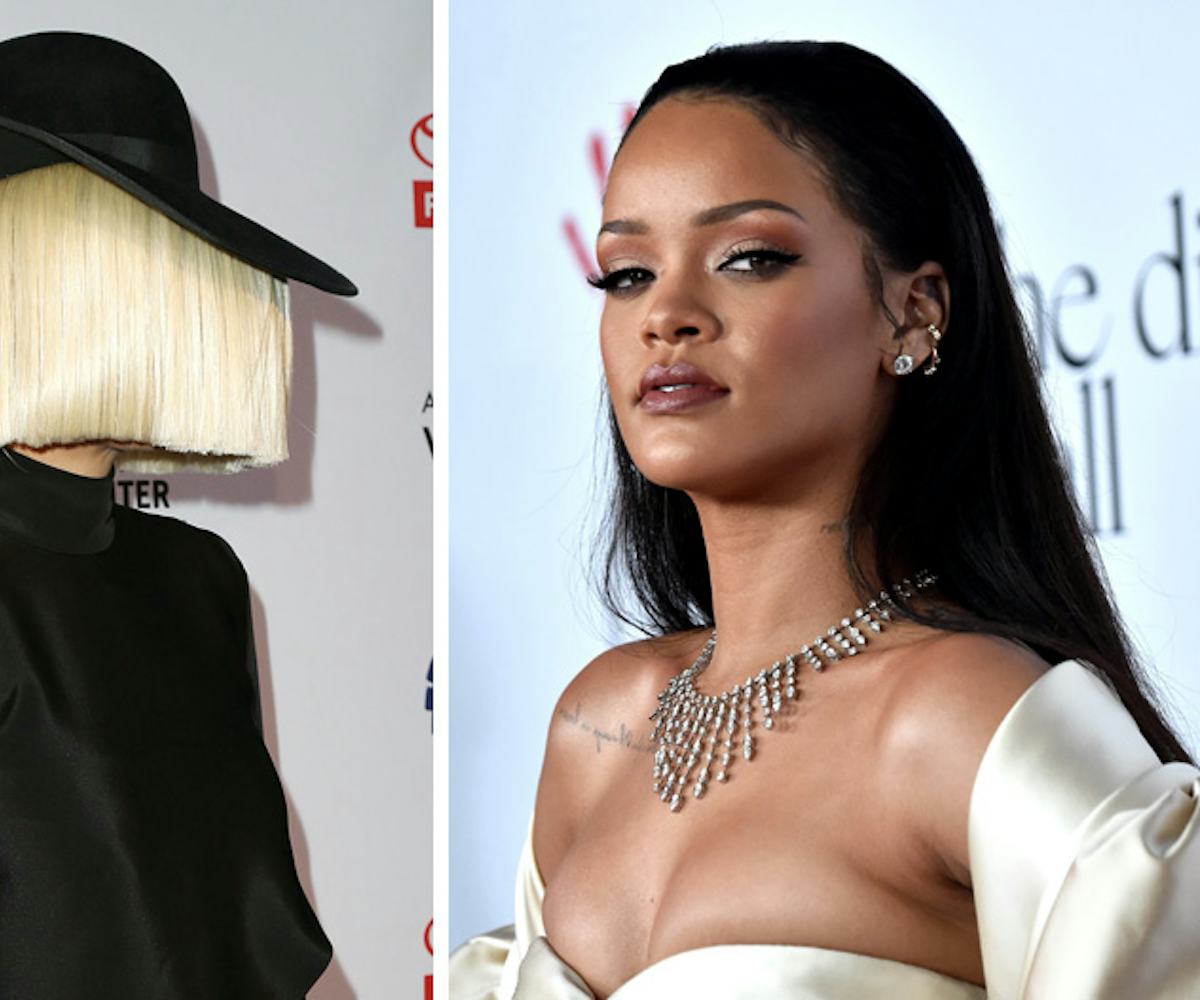 Photo: Frederick M. Brown/Getty Images; Alberto E. Rodriguez/Getty Images.
Sia Has Some Bad News About Rihanna's New Album
does 'anti' mean anti-album?
At this point, Rihanna probably has more than enough songs to choose from for her permanently forthcoming, eighth studio album. So why is she still looking for tracks to put on ANTi?
During a radio interview with BBC2, conducted on December 9, 2015, Sia revealed that she and Rih and had a business meeting, where she listened to "half of 25 songs." According to the Sia, "she's still looking for songs for her new album."
Rihanna. Rihanna! What is going on? Rumor had it the album was going to arrive on Tidal on Black Friday, and then be released worldwide on December 4. Well, Black Friday came and it went; December 4 came and it went. Then another week went by and still no ANTi. Only four of the eight rooms in her elusive, but alluring promotional stunt ANTIdiaRY have been unlocked. It's true that there was never an official end date announced when the first room was unlocked, but everyone assumed the album would be out by now. Even when Rihanna is asked about ANTi's ETA, all she says is "soon."
Sia must know. Sia is pop music's soothsayer. Whatever. Hopefully the urban legend of an album will be ready come February 26, or else there's about to be a lot of angry Navy members who spent a lot of money on ANTI World Tour tickets only to be treated to old material.