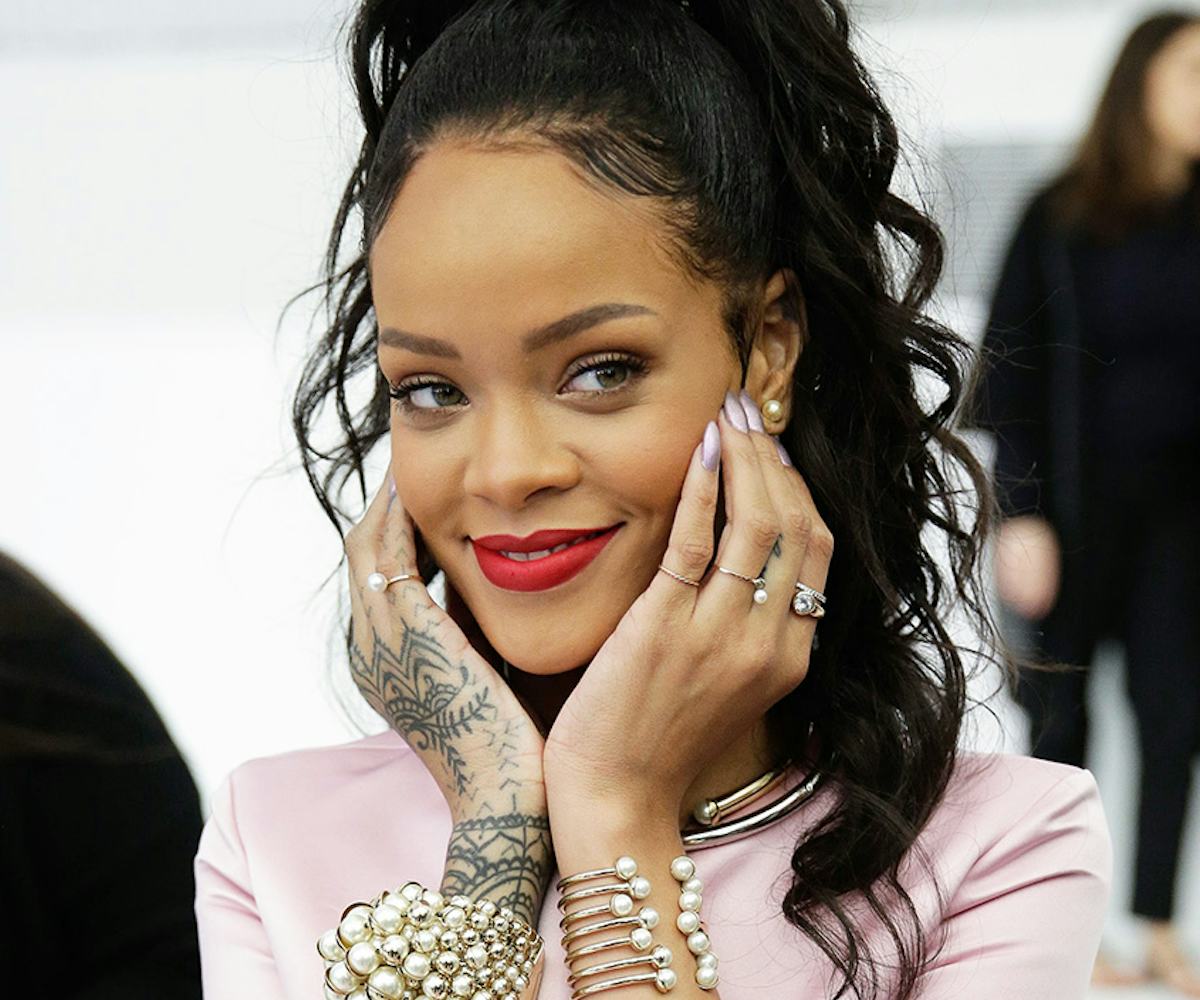 Photo: JP Yim/Getty Images.
Rihanna's 'ANTi' Tracklist Leaked, Maybe
Rihanna must have named her permanently forthcoming eighth studio album ANTi because she's kept the world shivering with antici…pation for over a year waiting for the darn thing. With the seventh and second-to-last room from her ANTidiary project unlocked, though, the wait must be nearly over, right? One can only hope. Though Vevo says it's counting down the days, this leaked tracklist says we might have to wait until February. 
Photo: via UrbanIslandz.com.
The tracklist is the realest one that's surfaced over the past year or so. It's 23-tracks deep and features the three tracks we've all heard before, in full—"FourFiveSeconds," "American Oxygen," and "Bitch Better Have My Money"—and other tracks that were teased months ago, like "Higher," "James Joint," and "Only If For A Night." Tracks like "1988" with Drake seem believable, because she recently got 1988 tattooed on her ankle. Plus, rumor has it she's set to begin filming a music video with Drake this week, for a song called "Work," which is most likely a fake name used to cover up the project. (Holy fanboy, Batman!) 
If this tracklist is real (and with collabs like Azealia Banks and Travis Scott, let's hope it is), we've got over a month to go before it officially drops. Her ANTi World Tour does begin a week or so after on February 26, which would give her Navy plenty of time to memorize and devour every song in preparation. But again, this is ANTi we're talking about, the album that is and is not. For all we know, ANTi could mean anti-album and all this buildup has been promo for her supposed line of marijuana. We'll celebrate when we see the receipts...ones that don't tout a 77-second long minute like this rumored tracklist does.