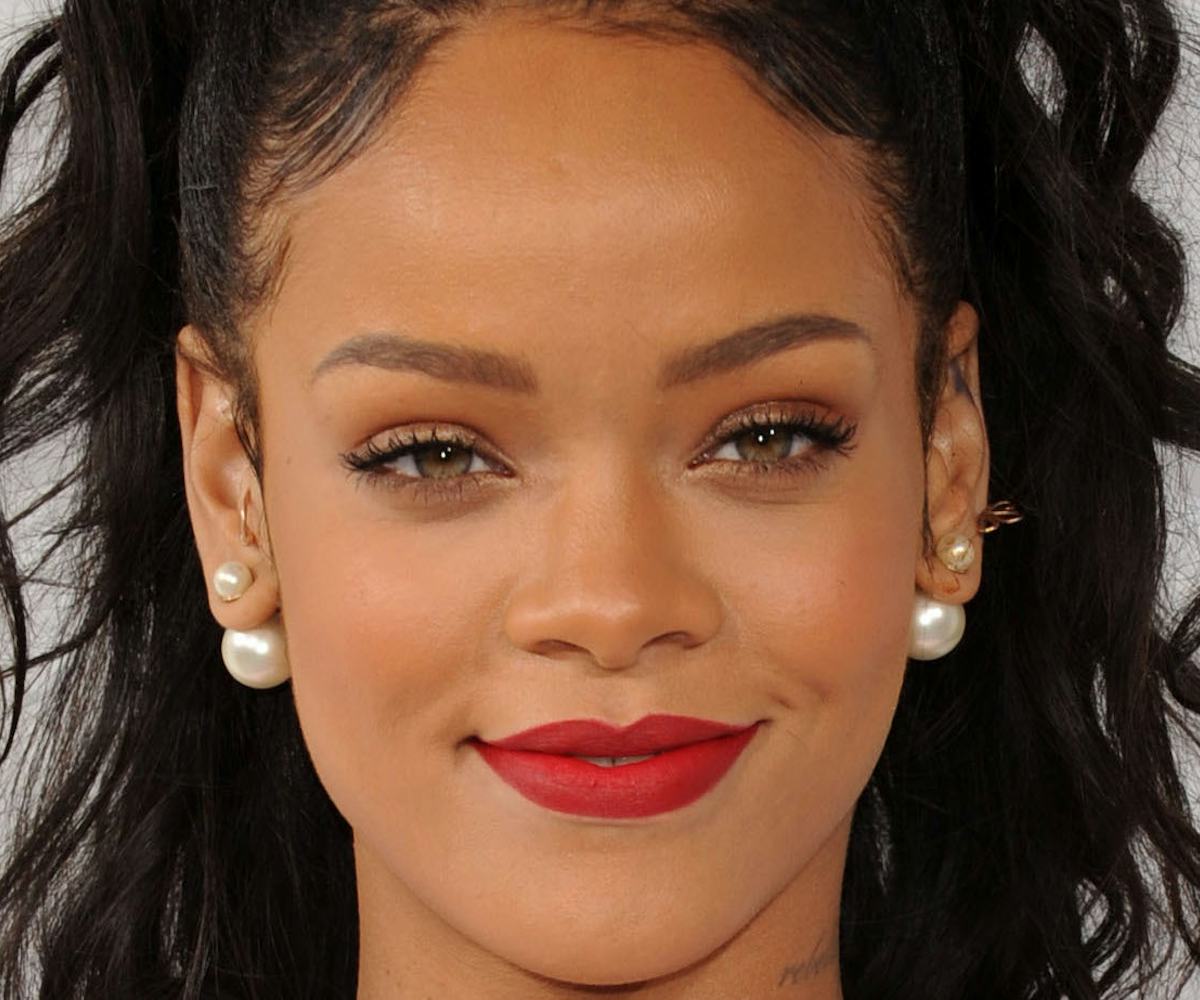 Photo By Bryan Bedder/Getty Images For Christian Dior.
Once Again, Rihanna Has One-Upped All Of Our Memes
You want to make a Rihanna arguing with her boyfriend meme? Think again.
It's no secret that Rihanna is an expert at the internet—especially when it comes to a good, old-fashioned troll. So naturally, her response to a new meme involving her and boyfriend Hassan Jameel is a masterclass in the proper use of social media to squash rumors.
Earlier this week, photos of Rih and her billionaire boo vacationing in Mexico surfaced—confirming that the two were, indeed, still an item. However, there may have been a kernel of truth in those breakup rumors, because the two appear to be locked in an intense argument in the photos. And that, obviously, led to a lot of speculation about what exactly was going on.
Not one to stay quiet, Rihanna shed light on the situation yesterday. Taking to her Instagram, Rih posted a photo of a female lion roaring at a male lion—which appeared to be a nod toward the photo of Jameel cowering away from her. Her timely caption just made it all the better: "When u think u know more bout soccer #worldcup2018." After all, there's nothing like sports to tear people apart. Check out her post, below.