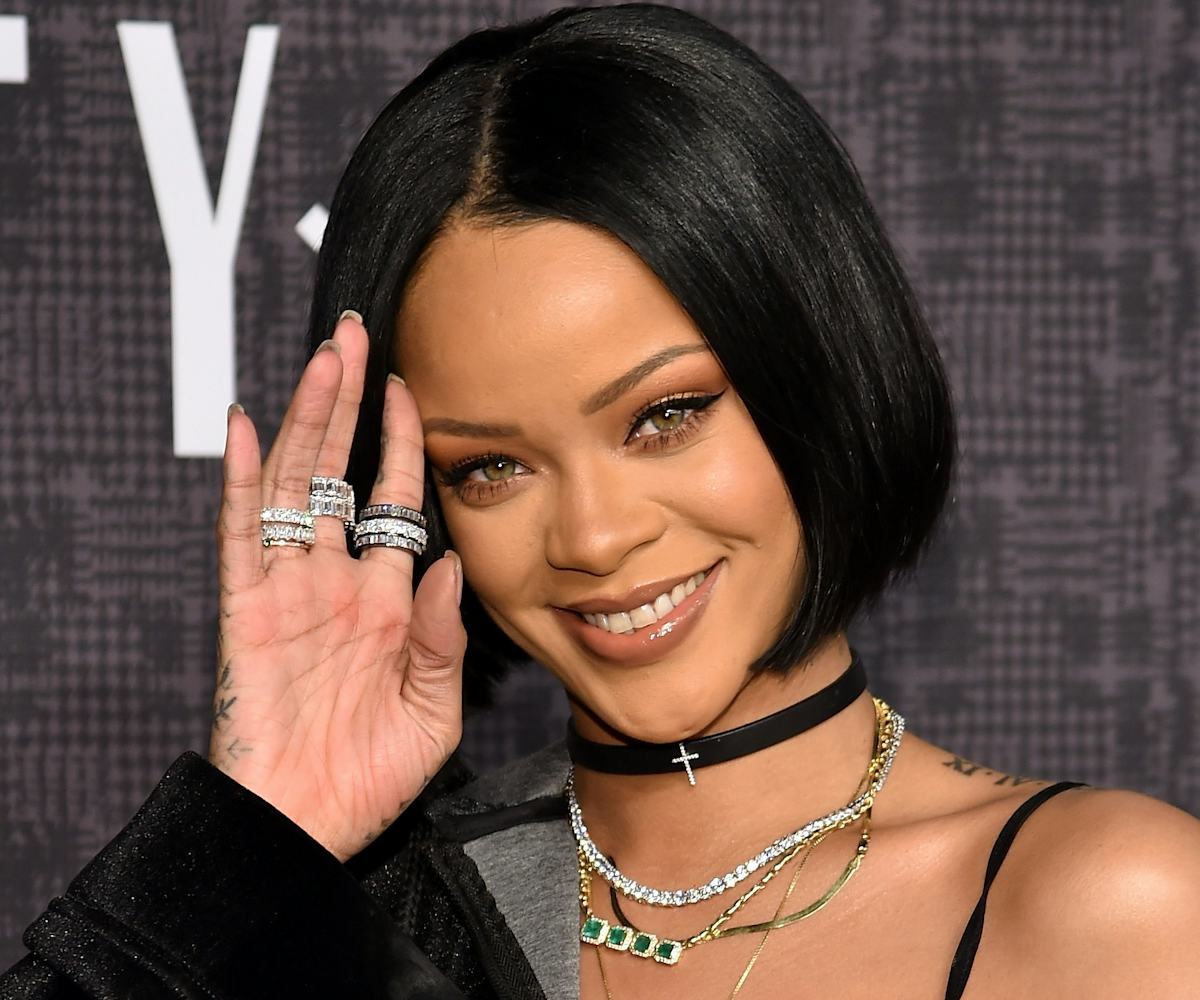 Photo By Dimitrios Kambouris/Getty Images For FENTY PUMA.
Rihanna Has Been Appointed An Ambassador Of Barbados
As if she wasn't busy enough, Rihanna's just added another line to her already impressive résumé.
According to CNN, earlier today, the Barbados Government Information Office released a statement naming Rihanna an "Ambassador Extraordinary and Plenipotentiary." Okay, but what does that mean? Basically, she's responsible for "promoting education, tourism, and investment for the island"—a job she already has ample experience with, seeing as how she was made one of Barbados' cultural ambassadors in 2008. However, this new title bears a lot more responsibility. Per the publication's report, her "plenipotentiary" title means she'll have "full power of independent action" on behalf of the Barbadian government in another country.
"Rihanna has a deep love for this country, and this is reflected in her philanthropy, especially in the areas of health and education," Barbadian Prime Minister Mia Amor Mottley said. "She also shows her patriotism in the way she gives back to this country and continues to treasure the island as her home."
As for Rihanna, she couldn't be happier with the title.
"Every Barbadian is going to have to play their role in this current effort, and I'm ready and excited to take on the responsibility," Rihanna said via a statement. "I look forward to working with Prime Minister Mottley and her team to reimagine Barbados."