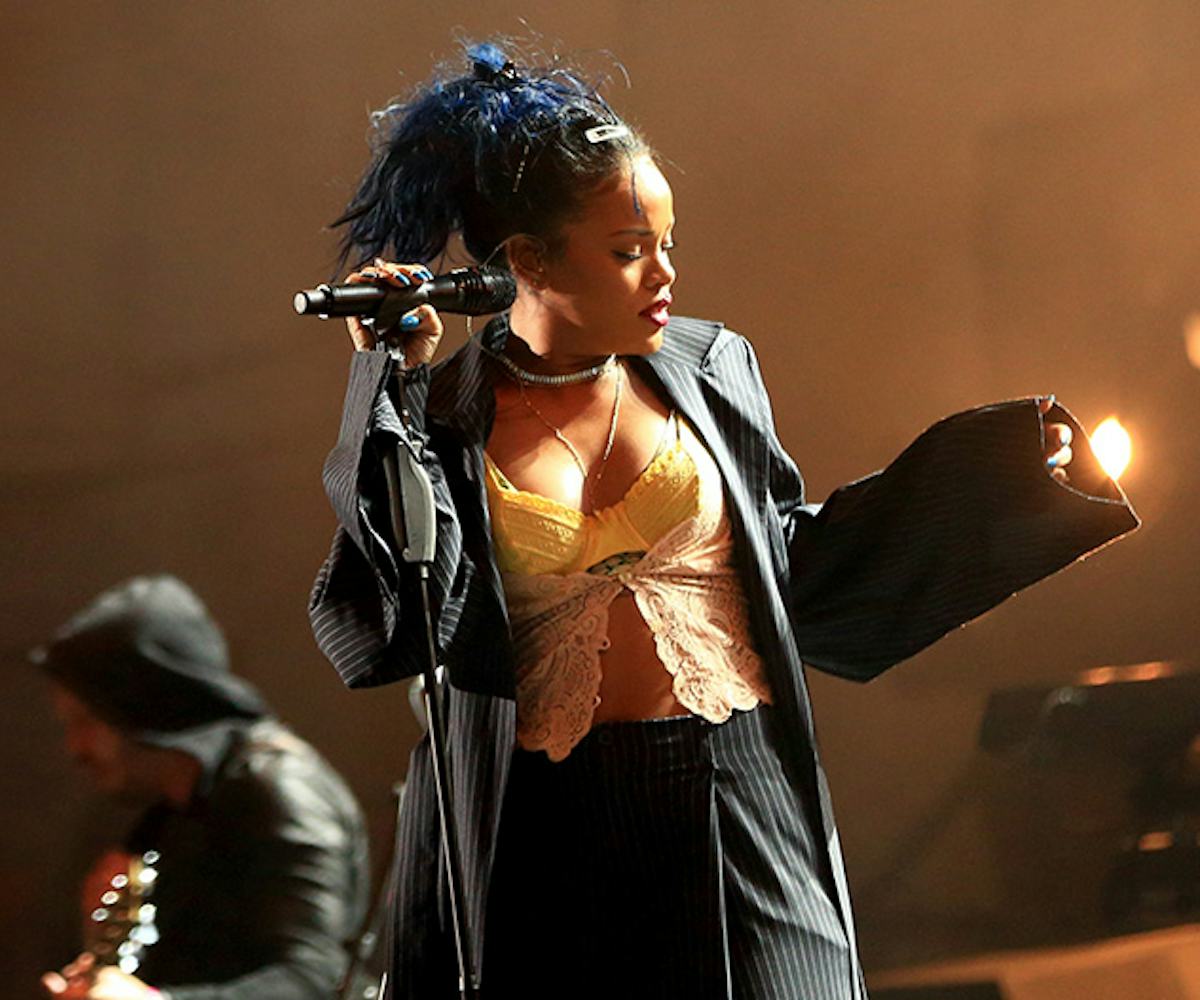 Photo: Christopher Polk/Getty Images for CBS Radio Inc.
Rihanna's Latest Dye Job Is The Warmest Color
Well, it's happened. It's finally happened! Rihanna blue herself.
On Saturday, October 24, she debuted a messy, cool-hued look at CBS Radio's We Can Survive concert. She was also a surprise guest—so, like, there were two surprises in one night. Apparently we've all been good girls, boys, and everything else in-between. As for the hair, well, it's blue and was worn in a messy bun-ponytail mix. We'd love to go on and on about it, but she'll probably change it to something different soon, anyway. For now, gaze at it and feel the calming effects of the color. It's said that blue is the most stable color and, as a 1999 Creighton University study found, can help people feel the most centered and hopeful. It also, apparently, lowers heart rates. Thanks, Rihanna!