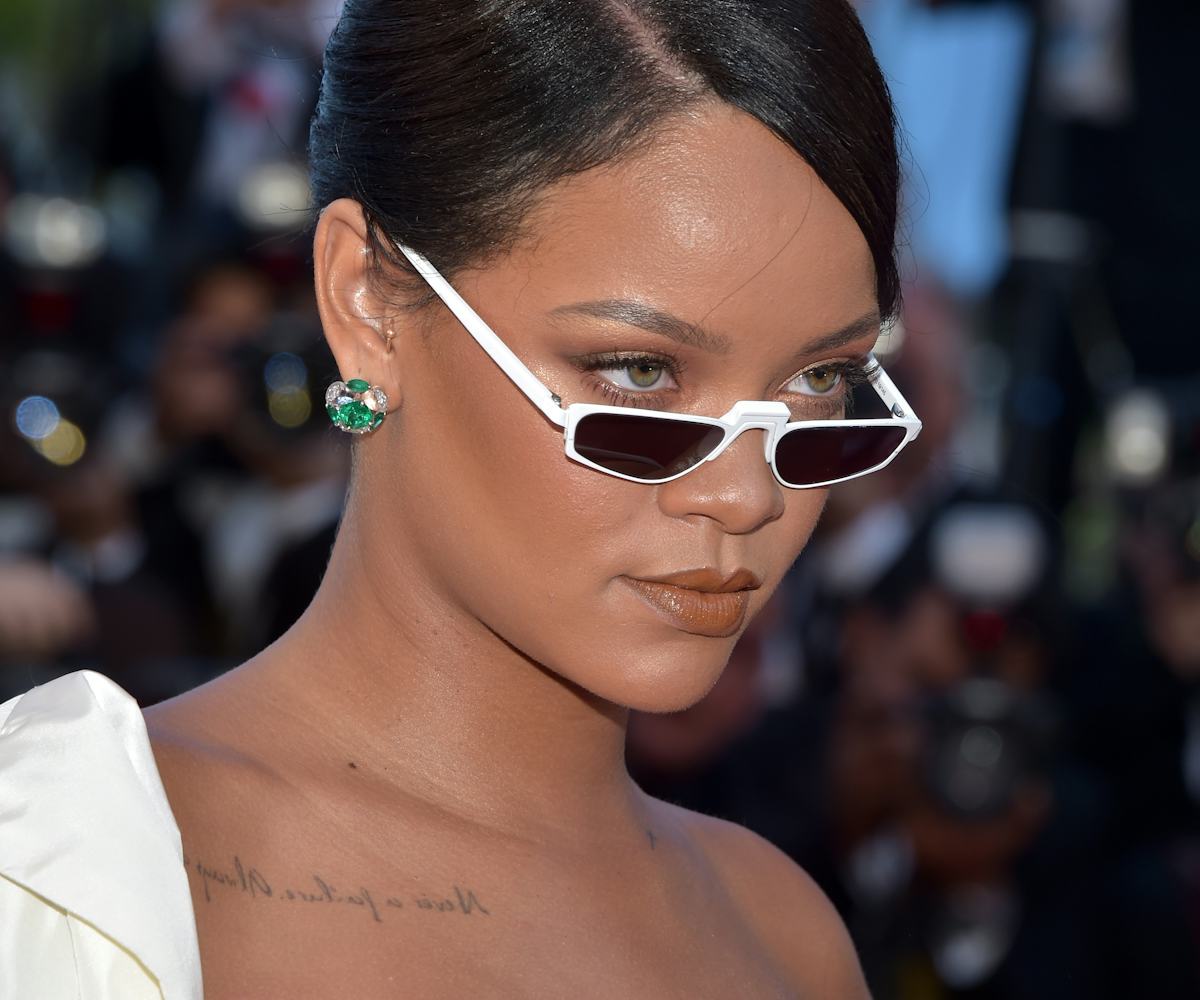 Photo by Pascal Le Segretain/Getty Images
Rihanna Proves Once Again That She's The Only Cool Girl In The World
In all-white Dior, bien sûr
If there's one thing we know about Rihanna, it's that she doesn't skimp on drama when it comes to red carpet attire. That, and the fact that she's literally the only cool girl (in the world).
After blowing us all away at the Met Gala in the most stunning Commes des Garçons dress (rather, piece of art), establishing herself as one of the only attendees to really stick to the theme, we've been eagerly awaiting to see what she'd bring to the table on the Cannes Film Festival red carpet.
Just last night, the singer-fashion icon channeled full-on glamour in head-to-toe black Ralph and Russo, while casually dripping in Chopard diamonds (because that's what cool girls do). The look itself was on the tamer side for her, but, as would be expected, she did a total sartorial 180 for her next appearance. Earlier today, at the screening for Okja, she did not disappoint. Her look was centered around a giant, white princess-style Dior gown, but with a RiRi twist on it, of course.
Photo by Pascal Le Segretain/Getty Images
What do you pair with a bridal-inspired gown? Well, when you're Rihanna, you throw a matching white duster coat over it, cuffing the sleeves and slouching it ever so effortlessly off your shoulder, as if you casually borrowed it from one of your guy friends. To top it off? Throw on a pair of custom Andy Wolf sunnies, and keep them on for the entirety of your time on the carpet—again, because that's what cool girls do.
This is a look that only Rihanna could pull of without looking like she was trying too hard, and for that, we are forever in awe of her.