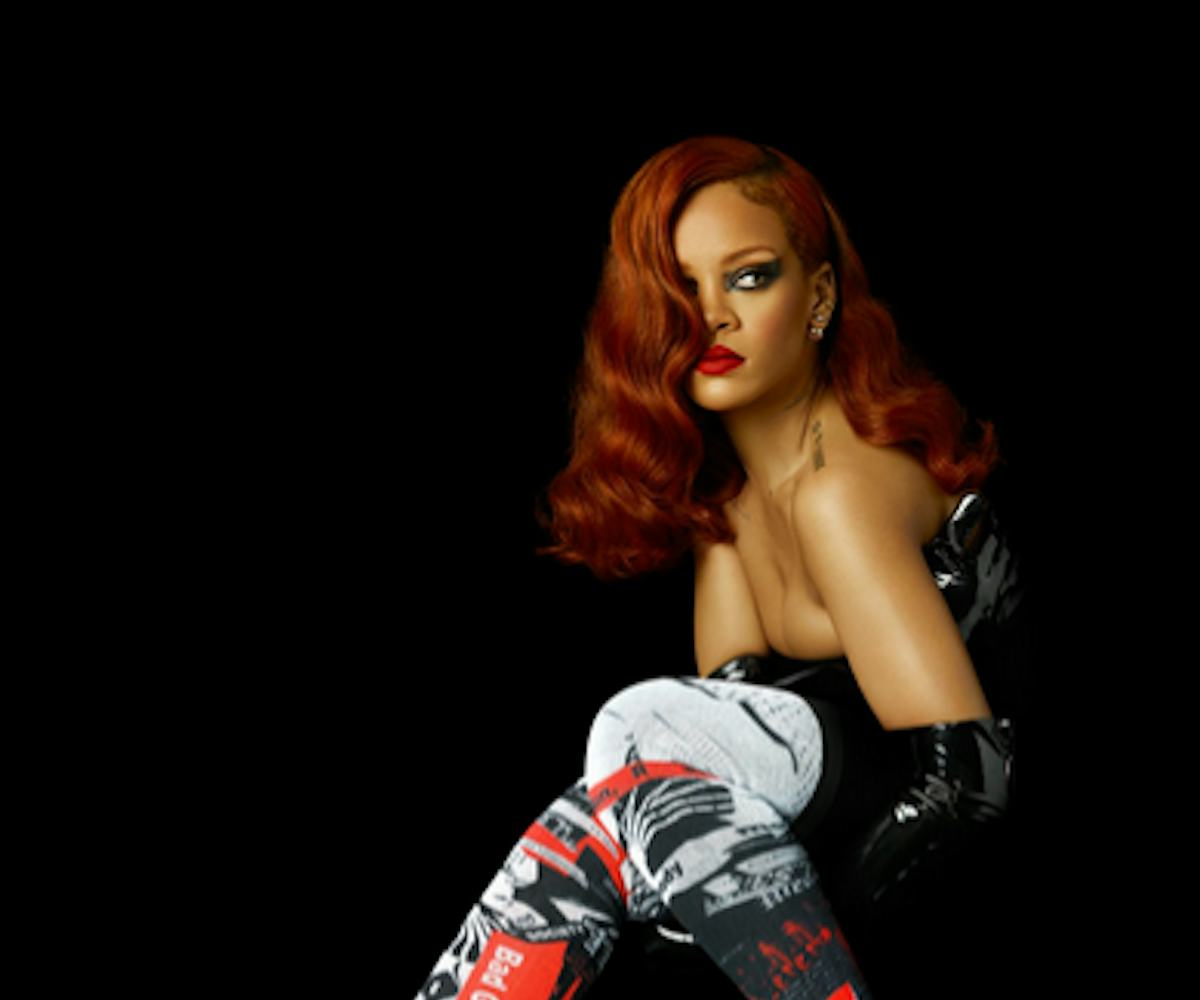 photo courtesy of stance socks
rihanna is designing socks now
because that's how pop stars do
Ever heard of Stance socks? Us neither. But that all changes today, after the company scored a major win and landed Rihanna as a contributing Creative Director. Referring to her as a "Punk & Poet"—Stance's fancy name for brand ambassador—the company announced that RiRi will design a full set of socks—eighteen different styles in all—which will be released this fall.
But to tickle your feet a little, Stance has released two limited edition styles that Rihanna designed, called Murder Rih Wrote. In keeping with her new killer attitude, the design is inspired in part by horror movie poster art. The cotton over-the-knee silhouette, is what she's wearing in the photo above, and the more standard crew sock is visibile in the gallery. There are only 1,500 of these, so buy them here before they're gone, if they aren't already.  
"Rihanna epitomizes what it means to dress by your own rules. She is a fashion pioneer and we are excited that she has made Stance her next canvas," said Candy Harris, SVP of Stance's Women's Division. She went on to call this a "seminal moment for the sock category."
You can say that again.