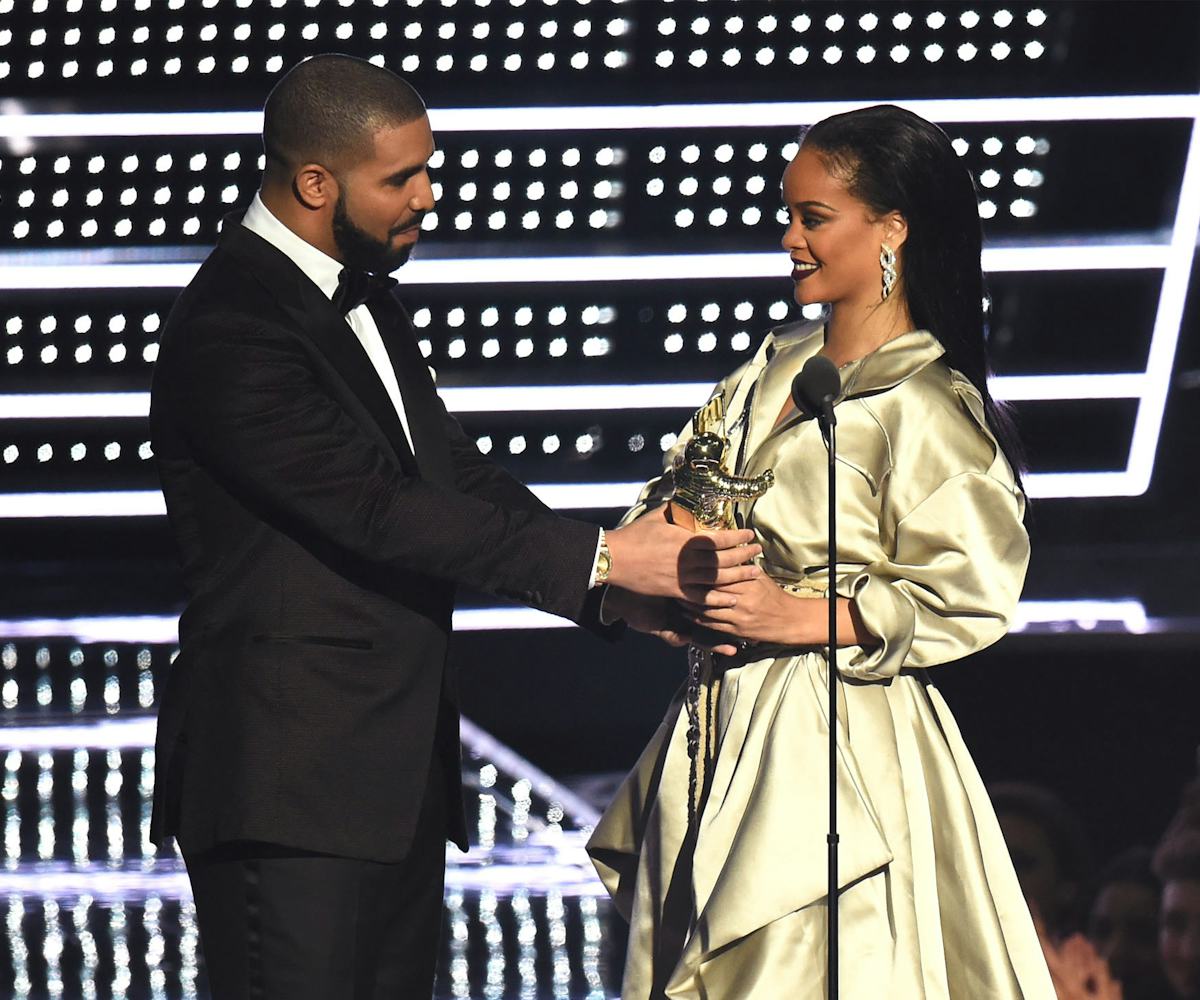 Photo by Michael Loccisano/Getty Images
Rihanna Might Reciprocate Drake's Feelings After All
Curve or not, Rihanna and Drake have one of the most adorable relationships that we have ever watched unfold. It's one of those epic romances that could only be conjured in Hollywood, except we get to watch their exchanges in real time through music, television, and pictures.
After Drake professed his eternal love for Rihanna, while presenting her with the Video Vanguard Award at the 2016 MTV Video Music Awards, the collaborators were spotted out on a dinner date at Nobu. 
"They walked in together and never left each other's side all night," an inside source told ET. "He was so attentive to her. His eyes were never off her. They were necking a lot. They would hug and he would kiss into her neck."
Rumor has it that Rihanna slept over at Drake's hotel afterward. Not a big deal, right? Well, she was seen walking around wearing a shirt dress on Monday—some people say it might even be the same shirt that Drake wore underneath his tuxedo at the VMAs. 
Talk about a power play... It's one thing to take someone's personal belongings, but to make the item the main piece of your outfit? Too good.
We don't know about you, but this is not how we look at someone that is just a "friend." Still, it's not official until Rihanna makes it official, so, for now, we'll just continue to sob on our keyboards.
We believe in you, Aubrih.