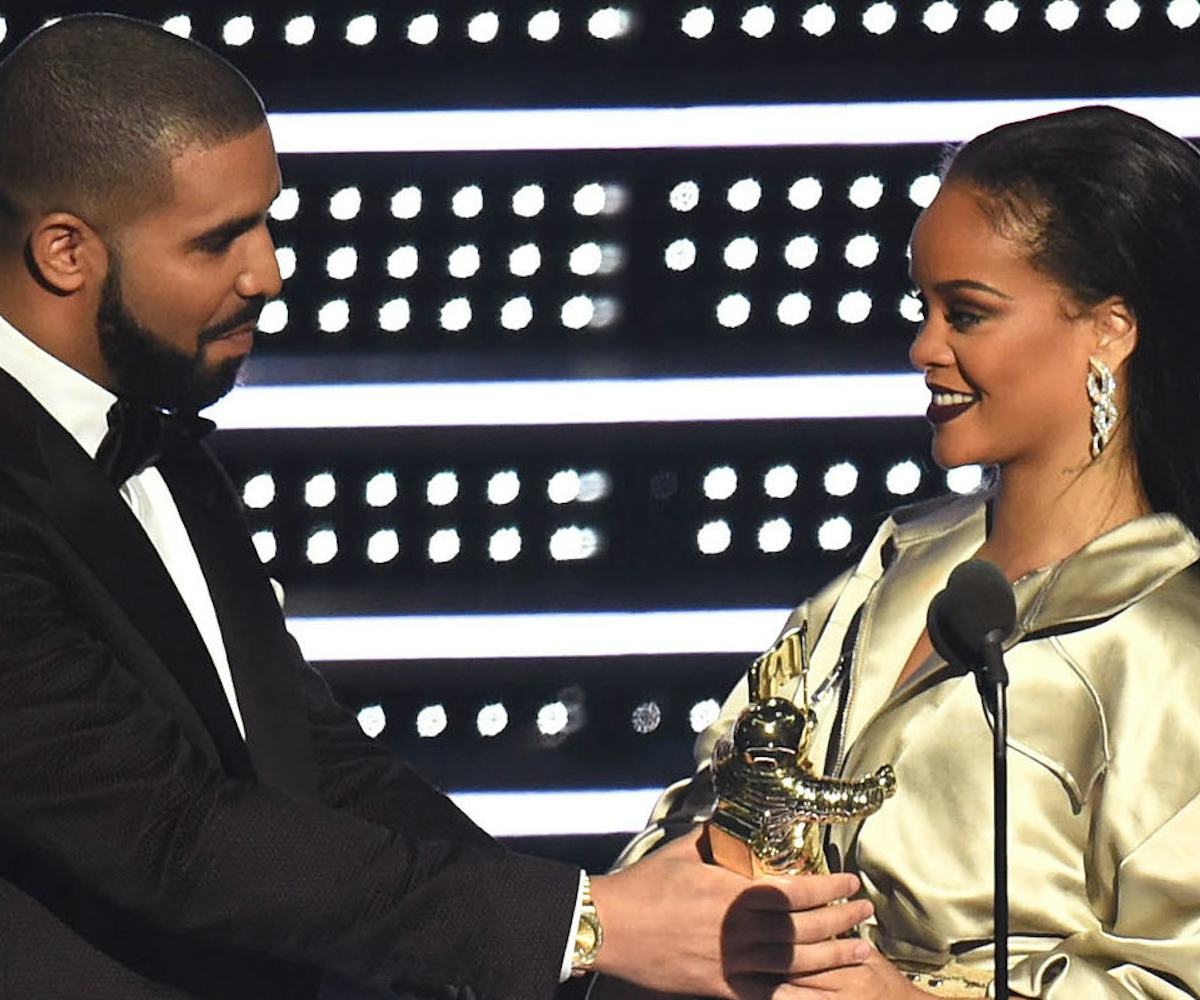 Photo by Michael Loccisano/Getty Images
Rihanna Says She And Drake Aren't Friends Anymore
His VMAs speech made her very "uncomfortable"
Rihanna revealed what her current relationship with Drake is like, and, apparently, the two are no longer friends.
Speaking to Vogue for the magazine's June cover, Rihanna talked about everything from her forthcoming, size-inclusive SavagexFenty lingerie line to plans for a new reggae album (!!!). However, when asked about that moment, you know, the 2016 VMAs when Drake interrupted the presentation of her Vanguard Award to profess his undying love for her, writer Chioma Nnadi noted that she visibly winced at the mention of his name.
"Waiting through that speech was probably the most uncomfortable part [of receiving the Vanguard award]," Rihanna said. "I don't like too many compliments; I don't like to be put on blast."
Nnadi then followed up with a question about what their friendship looks like now. Rihanna—as always—was forthright with her answer. "We don't have a friendship now, but we're not enemies either," she said. "It is what it is."
Read Rihanna's entire interview here.