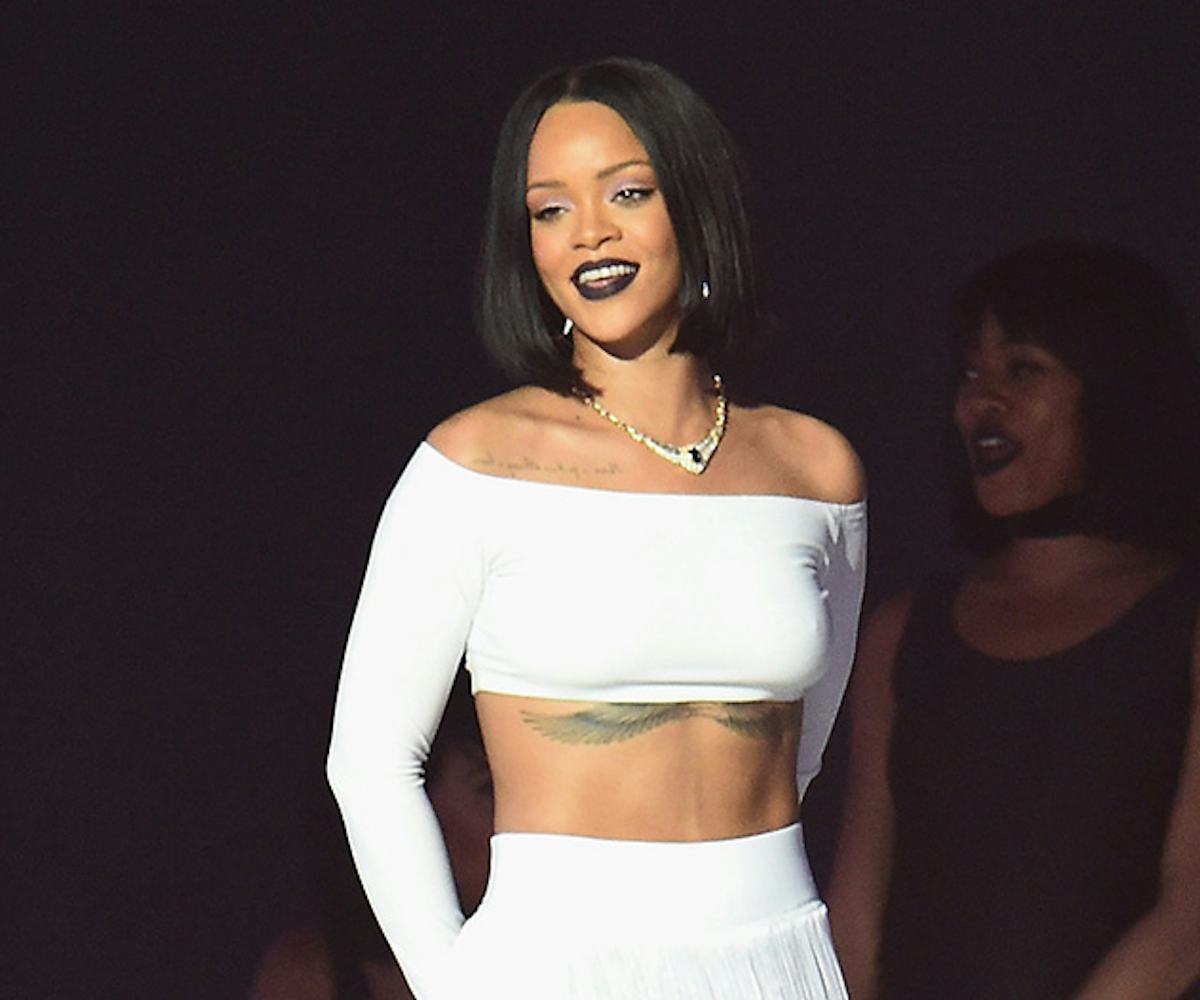 Photo by Ian Gavan/Getty Images.
Rihanna's Easter Outfit Is Spring 2016 In A Nutshell
Pastel perfection, comfort level 10
For most, Easter fashion is about dusting off your Sunday's best. If you're like us, your Sunday's best consists of sweatpants, a (hopefully) matching sweater/hoodie situation, and your cell phone on mute. Rihanna probably has a similar Sunday sartorial philosophy, but when it came to Easter this year, she upgraded and it amounted to more than $3,000 worth of pastel cashmere and pure comfort.
We're not lying. Rih stepped out yesterday, before her ANTI tour stop at Brooklyn's Barclays Center, wearing fashion's version of the pastel egg. The Elder Statesman-designed sweatshirt and matching pants cost a casual $3,307.48. She donned $425 Swarovski crystal yellow cat eye glasses by Moschino; Manolo Blahnik's suede "Bipunta" cap toe pumps, and carried her Christian Dior tote. We're not even going to tell you how much that silver piece of status costs. Guess that's what you get for putting in all that work, work, work, work, work, work. Meanwhile, we'll be over here perfecting our tie-dye skills. Three grand for a sweatsuit is one thing, but tie-dying articles of clothing to copy Rihanna with your friends is forever... or so we hear.