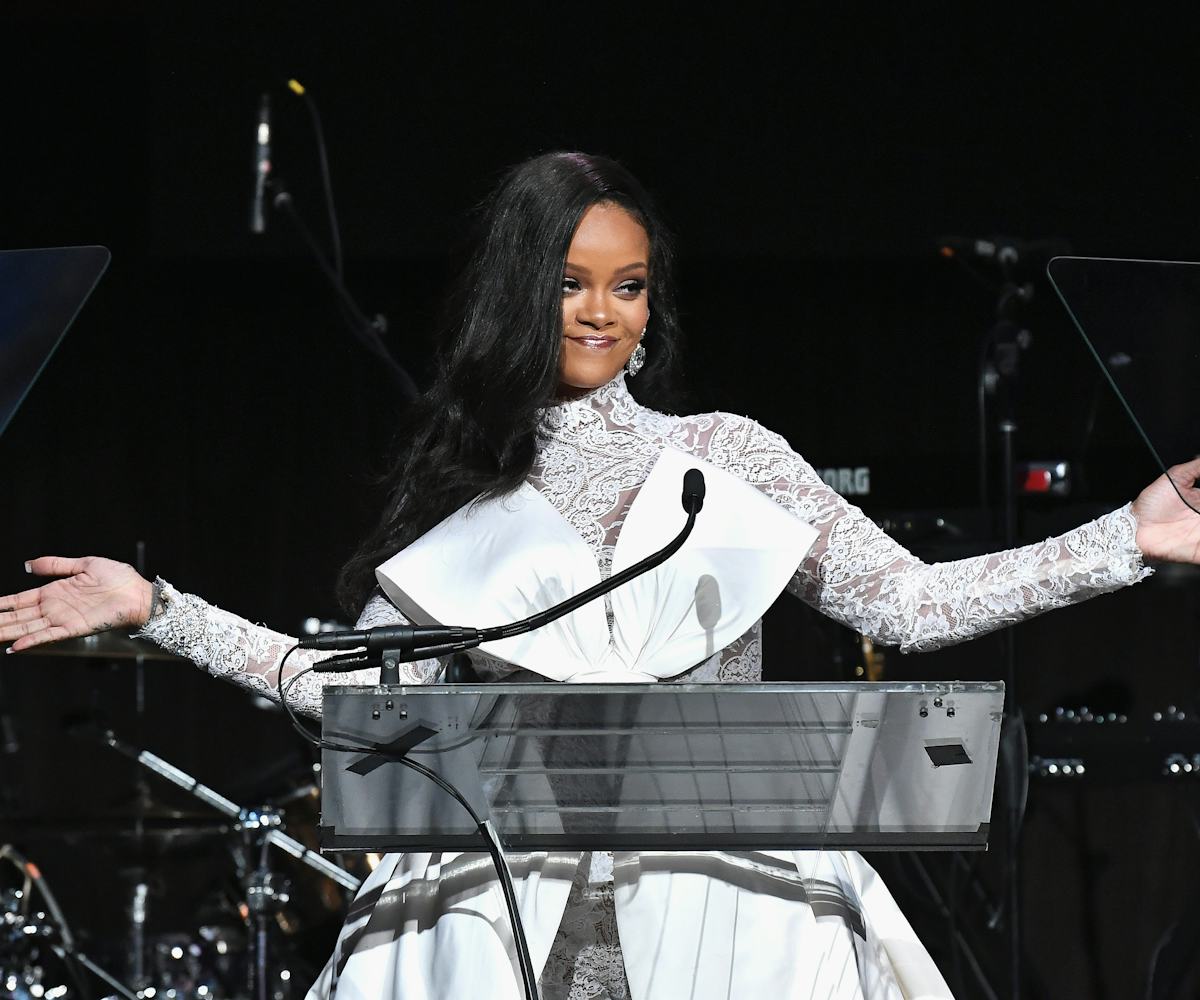 Photo by Dimitrios Kambouris/Getty Images for Diamond Ball
Rihanna Penned A Powerful Op-Ed About The Global Education Crisis
Rihanna's not just a groundbreaking lingerie and makeup mogul and iconic musician—she's also a human rights activist and humanitarian. She was honored by Harvard as its Humanitarian of the Year in 2017 for helping to provide access to health care and education in the Caribbean and dozens of developing countries. So it should come as no surprise to us that she has penned a powerful op-ed in The Guardianabout the global education crisis and what we can do to help.
In the op-ed, Rihanna describes the work that she has done to help provide resources for children who live in places where they are not guaranteed an education. "The notion that millions of children are desperate to go to school and are not given the opportunity is something I cannot accept," she says, which is why she is part of the Global Partnership for Education, and has launched the Clara Lionel Foundation, which "remove[s] barriers to education by offering financial support to children and their communities."
Rihanna also touched on the role that sexism plays in limiting access to education, which leads fewer girls to get a complete education. "Conflict, poverty, deeply ingrained sexism, and bad public policy keep more than a quarter of a billion children and teens from getting an education," she says. "Almost a quarter of these children are affected by conflict or crisis, and girls are more likely not to complete school." She admits that she took her education for granted while growing up in Barbados.
Finally, Rih called for us to help her and join the fight to provide education to children across the globe. "When it comes to helping the world's poorest children, as well as the communities and societies in which they live, I'm still learning—and I need others to join me on the journey and use their voices alongside mine," she says. "If we can overcome the education deficit in the developing world, everybody wins."