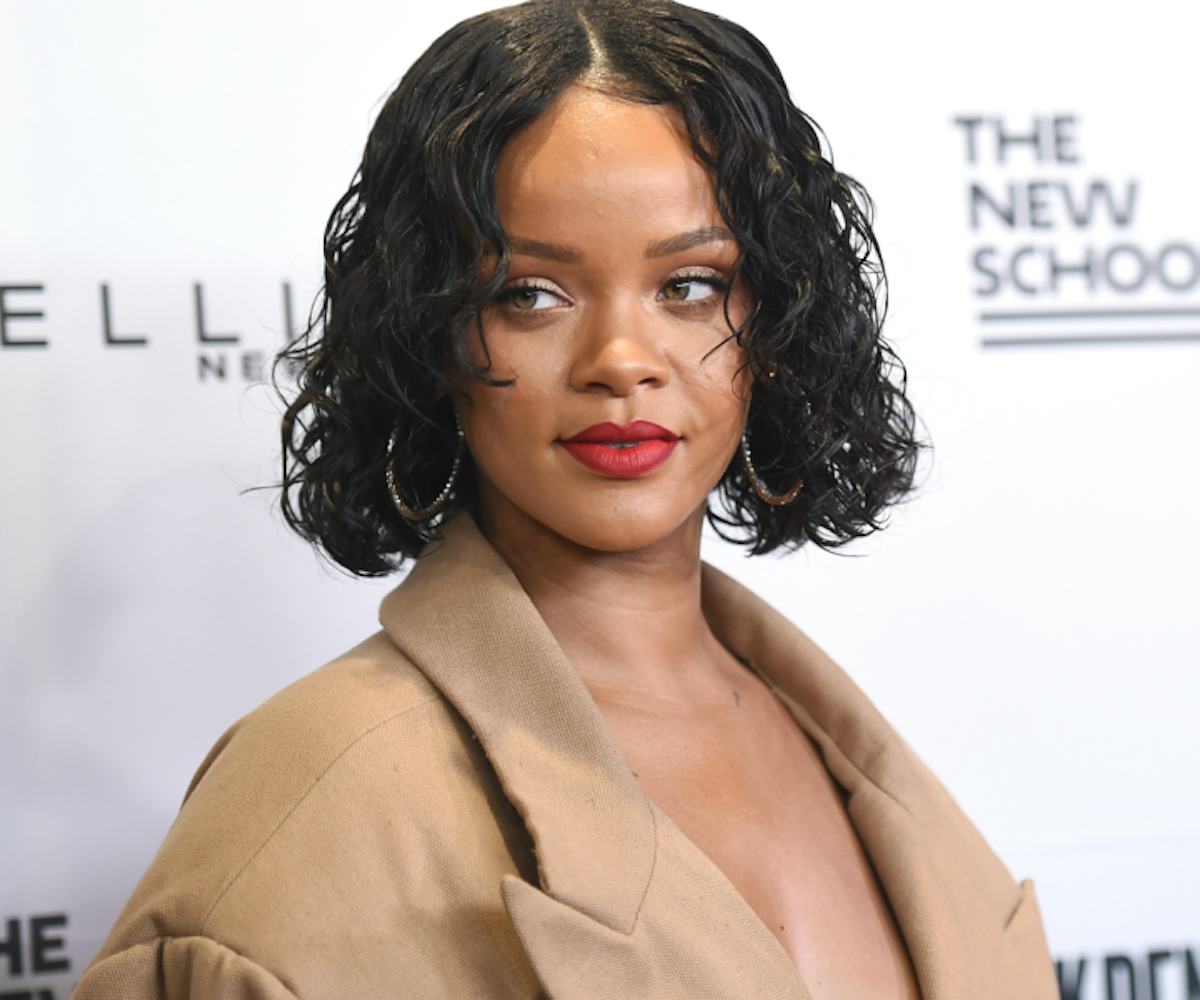 Photo by Jamie McCarthy/Getty Images for The New School
Rihanna Teams Up With Emmanuel Macron To Improve Global Education
"This is a fight that we are never going to stop fighting"
Hello, we're just here to deliver your daily reminder (Rih-minder) that Rihanna is the absolute best. Last week she was killing it at the Grammys, and this week she's working with the President of France, Emmanuel Macron, to improve education around the world. Who says you can't have (or do) it all?
Rihanna—who is a global ambassador for the Global Partnership for Education—spoke at GPE's Financing Conference on Friday about her involvement with the program. "This is a fight that we are never going to stop fighting until every boy and every girl has access to education," she said. Macron, who co-hosted, also made a speech, saying that "Supporting education is not a choice we can make or not make, it is a necessity."
This isn't the first time Rih and Macron have worked together on global education initiatives. Back in June she reached out to Macron on Twitter, challenging him to commit to the cause:
And Macron stepped up! A month later Rihanna paid him a visit in Paris, where the two "discussed their plans to raise the bar on education in developing nations."
"When I commit, I deliver," Macron tweeted yesterday, and posted a video of himself and Rihanna discussing their plans for the movement, including "putting pressure on the private sector."
The Global Partnership for Education isn't the only charity with which Rihanna is involved. The Clara Lionel Foundation—which she founded, FYI—works "to benefit impoverished communities across the globe, with healthcare, and education, among other various programs." She also hosts an annual Diamond Ball where her motto is, "The more you drink, the more inspired you'll be to donate money...and help kids around the world." As if we needed an excuse to love Rihanna even more.