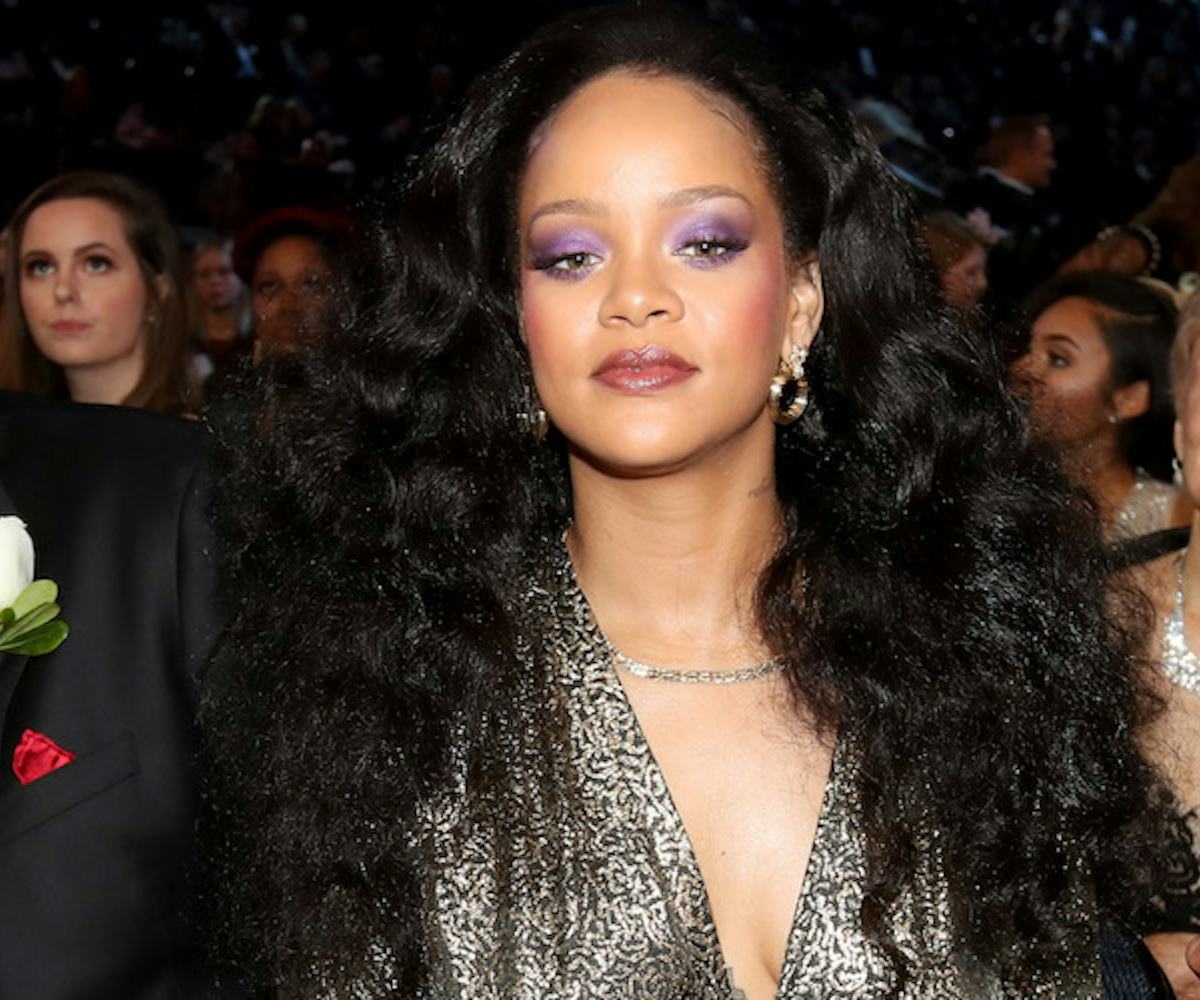 Photo by Christopher Polk/Getty Images
Did Rihanna Tease New Fenty Beauty Products At The Grammys?
Her ultra-violet lids say "maybe"
Is Rihanna cooking up something new in the Fenty Beauty kitchen? Thanks to a cryptic Instagram post by her makeup artist, all signs point to yes.
As Allure points out, Priscilla Ono—who was responsible for all of Rihanna's makeup on Sunday evening—posted a full breakdown of her acceptance speech look. But for her colorful performance look? Just that Fenty Beauty was behind all of it. I don't know about you, but if there's anything that stands out in that image for me, it's those Pantone Color of the Year lids and metallic bronze lip—two products that definitely don't exist in the current Fenty Beauty lineup. Could this mean eye color and new lip products are on the way?
Sure, we could be jumping to some conclusions here, but let's not forget that we already know RiRi loves teasing new products on the 'gram. Remember this iconic image posted just days before the Mattemoiselle line of lipsticks announcement? Or the time she posted this paparazzi shot of herself in the Stunna Lip Paint two weeks before we knew it even existed? We wouldn't put another casual Instagram announcement past her.
Stay tuned as we keep our eyes peeled for more hints.