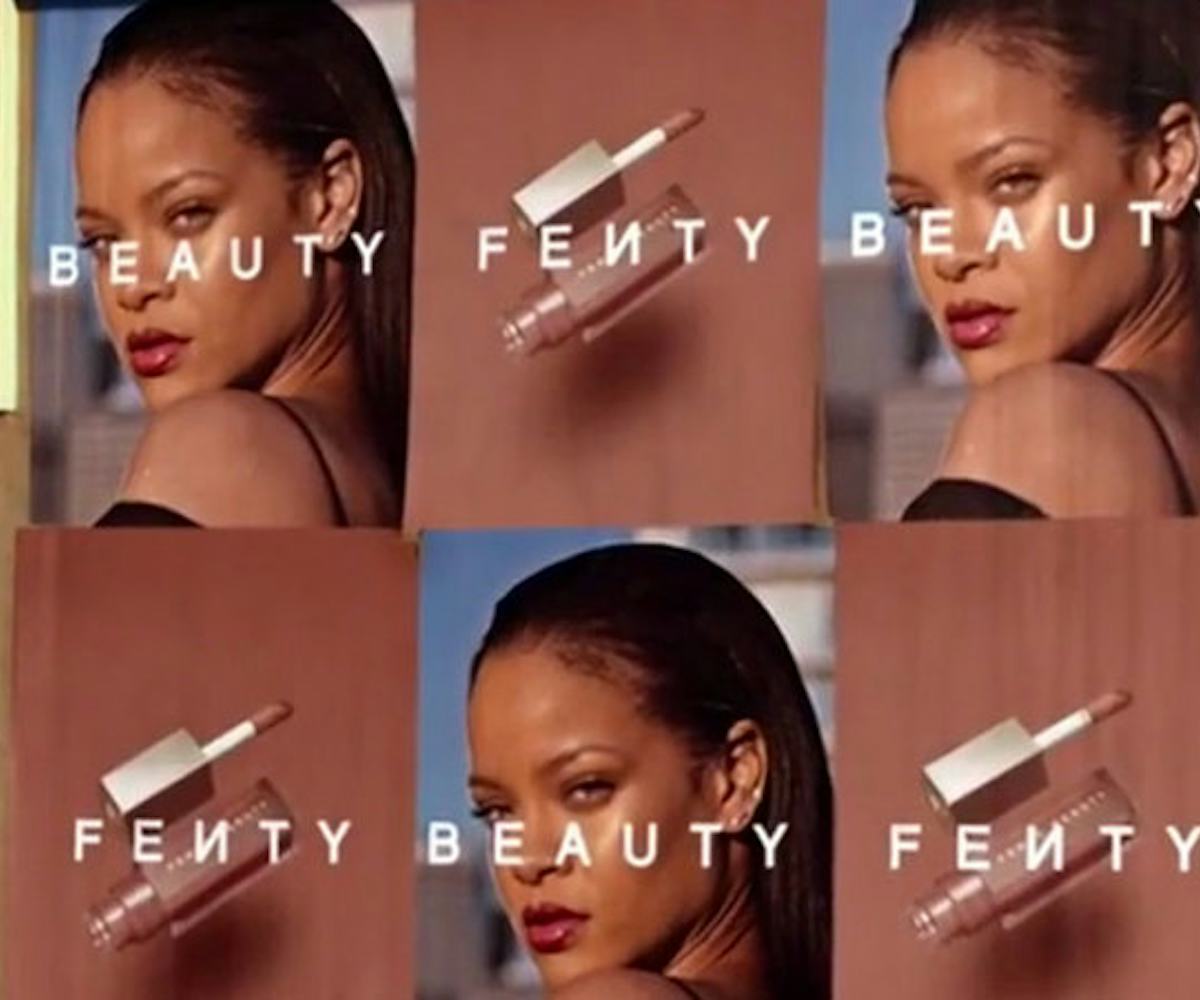 Photo via @badgalriri/Instagram
Rihanna's Fenty Beauty Collection Is Sleek, Diverse, And Coming To Sephora Soon
While the working world slowly but surely signed off from their grinds to ease into Labor Day weekend, Rihanna put in work. After much hype and many rumors, Rih officially unveiled the teaser campaign for her Fenty Beauty collection. As Rihanna is won't to do, it's diverse as hell.
Nearly 15 models, all varying in body type and skin type, bring the forthcoming collection to life. The first teaser focuses on the lip gloss, which, if anyone were to convince us to buy lip gloss, it'd be Rihanna. There's also a shimmery gold highlight on a few of the models' faces, but no product shot or name yet. "Chili Mango," "Trophy Wife," "Yacht Life," and "Confetti" have all been revealed as shade names. No nude is created the same and this Fenty Beauty collection knows that to be true. By the looks of it, there's a shade for everyone. 
Starting today, fans can pop into their local Sephora store to get the full Fenty Beauty story. All they have to do is scan a special code through the Sephora app. Those who'd rather their Labor Day be spent away from consumerism can wait until 12am PST on September 8 when the first iteration of the beauty world's new It Product hits Sephora in full.