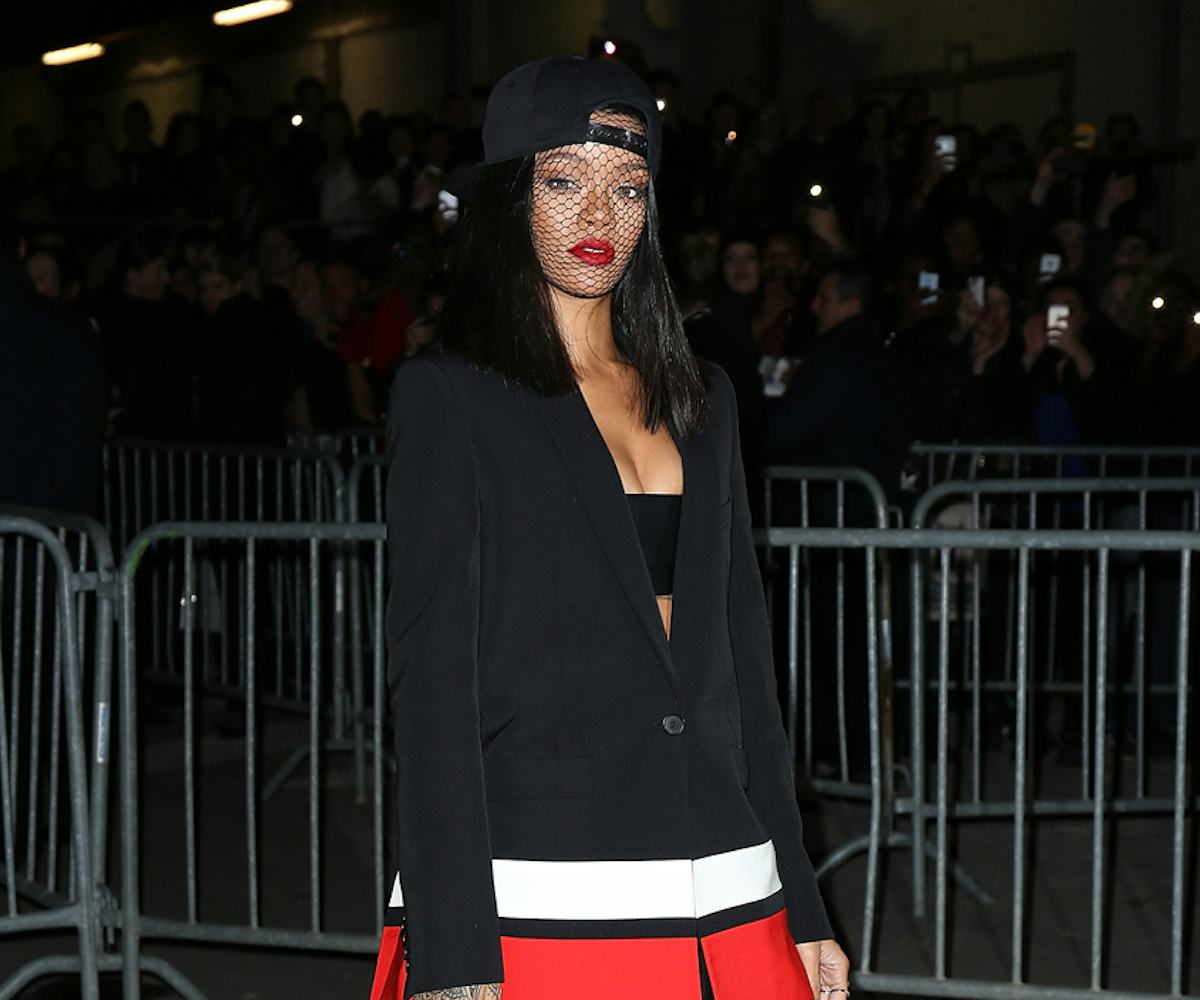 photo by getty images
starmaps: sporty stripes
channel rihanna and go bold.
Let's talk about Rihanna's outfit at the Givenchy fall '14 fashion show in Paris. Instead of going the obvious route (Bambi sweatshirt, cool sneakers, Nightengale bag), RiRi opted for a sporty suit with a white and red racing stripe across the blazer that she paired with white kicks and a veiled snapback.
We're going to leave DIYing a veil onto your trusty topper up to you, but we will show you the coolest items available to shop right this second inspired by Rihanna's racing stripe blazer. Because if sailor stripes are so 2012, and jailbird stripes are so 2004, that means racing stripes are so 2014. Check out our favorite pieces in the gallery... vroom vroom. 
Fendi Cashmere Sweater -- $990
T by Alexander Wang Sweater -- $310
Christopher Kane Skirt -- $835