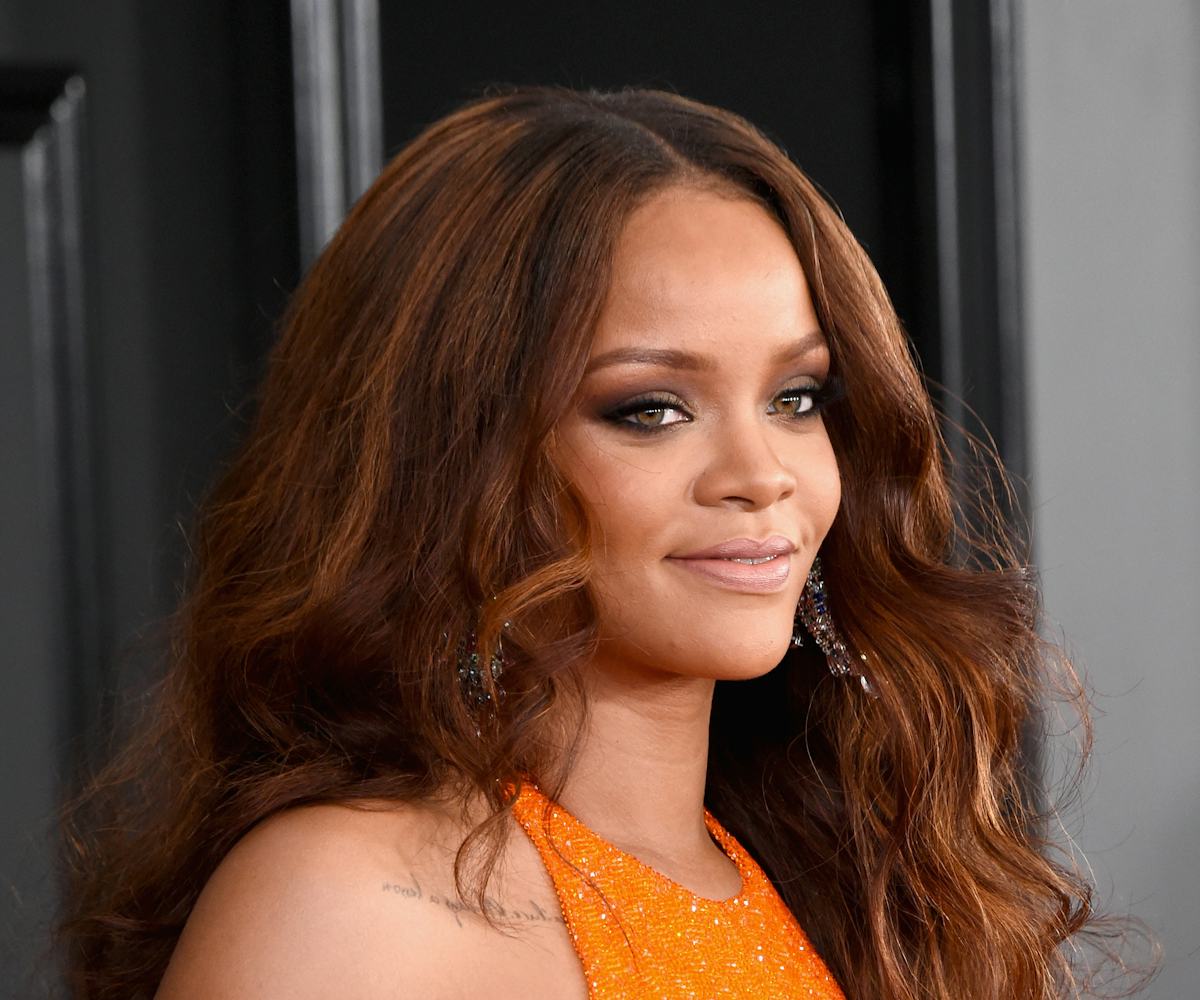 Photo by Frazer Harrison/Getty Images
Rihanna To Be Crowned Humanitarian Of The Year
B!tch better have my trophy
The Grammys might not have panned out in Rihanna's favor—we can all agree that ANTI was robbed—but that doesn't mean that the rest of 2017 is doomed. (All political matters aside.) Harvard University has named the international pop star as their Humanitarian of the Year. S. Allen Counter, the Harvard Foundation's director, released the following statement to announce the big news:
"Rihanna has charitably built a state-of- the-art center for oncology and nuclear medicine to diagnose and treat breast cancer at the Queen Elizabeth Hospital in Bridgetown, Barbados. She has also created the Clara and Lionel Foundation Scholarship Program [named for her grandmother and grandfather] for students attending college in the U.S. from Caribbean countries, and supports the Global Partnership for Education and Global Citizen Project, a multiyear campaign that will provide children with access to education in over 60 developing countries, giving priority to girls and those affected by lack of access to education in the world today."
The university recognizes Rihanna as an example of a "prominent public-spirited leader" for her commitment to supporting education and health care. Past recipients include influential legends such as Malala Yousafzai, James Earl Jones, and Arthur Ashe. 
At last, RiRi is getting the recognition that she deserves! We couldn't be more proud of this Barbados-bred bad gal. (Still hanging on a thread waiting for that update about Fenty Beauty, though...) 
Rihanna will touch down on Harvard's campus to accept the Peter J. Gomes Humanitarian Award at an official ceremony on February 28 at 4pm EST in the Sanders Theatre.