Ah, the '90s. What a time to be alive: Lisa Left Eye Lopes was turning up the heat (literally), Gwen Stefani and her abs ruled the world, and "As if!" was indoctrinated into popular culture and the English language. And even though Rihanna's very name is synonymous with the new millennium, it's not hard to imagine her shaking up the music scene 20 years ago with her unapologetic sounds. Apparently i-D also sees it—they chose the singer as their Music Issue cover girl, and she's styled like a perfect '90s hip hop icon.
For the shoot, photographed by Paolo Roversi, the British magazine styled Rihanna in box braids, gelled baby hair, dark-lined lips, and massive gold hoop earrings. Call it "Rihanna goes Aaliyah," "Rihanna goes TLC," "Rihanna goes Lauryn Hill," or even "Rihanna goes FKA Twigs"—the jury's still out on that one. It's stunning and compelling and possibly speaks to Rihanna's new musical direction. We're massive fans, but we have one question: Where did Rihanna's collarbones go?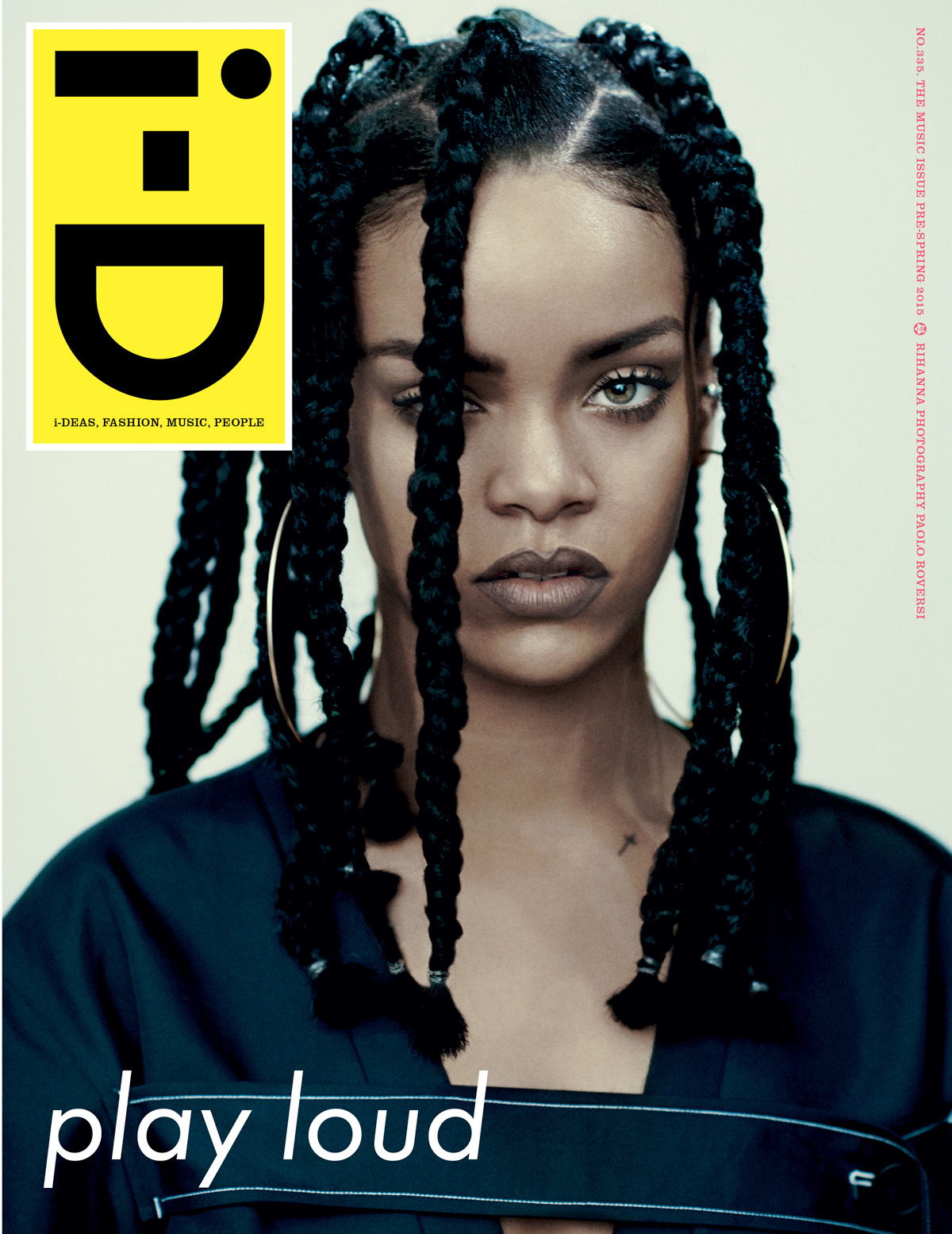 photo courtesy of i-d magazine
Related Articles:If Taylor Swift Were A '90s Supermodel, This Is What She Would Look Like
Rihanna Just Wants To Get X-Rated, And It's Awesome
Rihanna Covers Madonna's "Vogue." Listen Here.