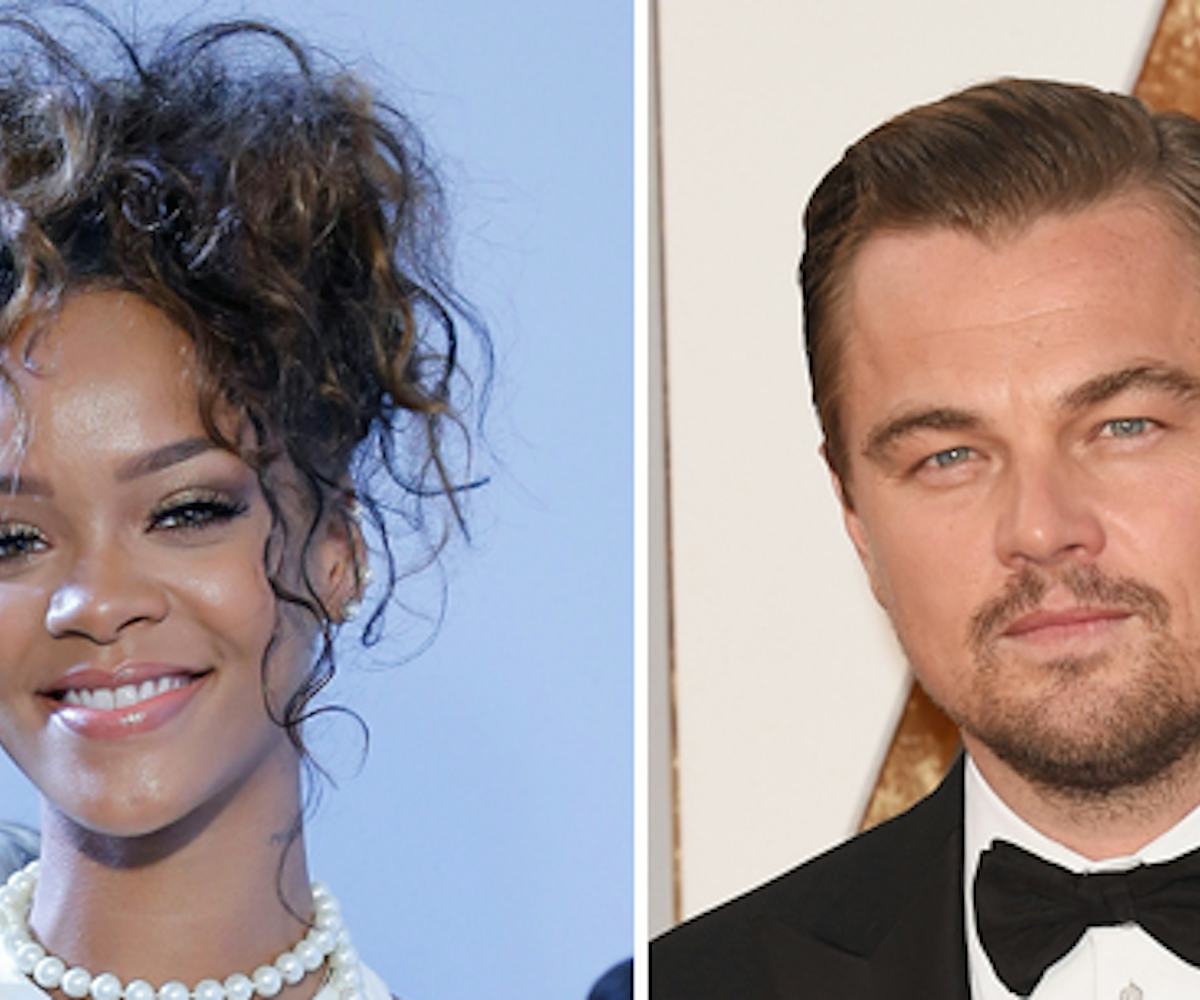 Photos by John Lamparski and Jason Merritt/Getty Images
Rihanna & Leonardo DiCaprio Gamble For Love In Vegas
Does he "Kiss It Better"?
When it comes to Rihanna and Leonardo DiCaprio, all bets are off. There's no way of winning with the two of them—are they or aren't they dating? The world will never know for sure, but they continue to take on every city. Their latest destination to test their luck: the grand opening of Intrigue nightclub at Wynn Las Vegas.
Rihanna happened to be in town for the ANTI World Tour and dropped by the casino, around 3:25am, where Leo was casually waiting with his buddies in the VIP section. They supposedly left separately, but both ended up back at the Wynn Tower Suites. Coincidence? We think not. 
In the era of ANTI, it's pretty clear that Rihanna will not be tied down to any labels, especially if these guys are only good for a "faded fuck," as she says. A few months back, the former flames were caught k-i-s-s-i-n-g in Paris, and then spotted back at it again at Coachella, the most hopeless place of all to find love. 
Whatever is going on here between them clearly works to some degree, though. I mean, does Leo really want to be a bachelor forever? (The only person who might know all the details about what went down that weekend is One Direction's Louis Tomlinson, but he is probably sworn to secrecy.)
Party on, lovers.
(via Entertainment Tonight)