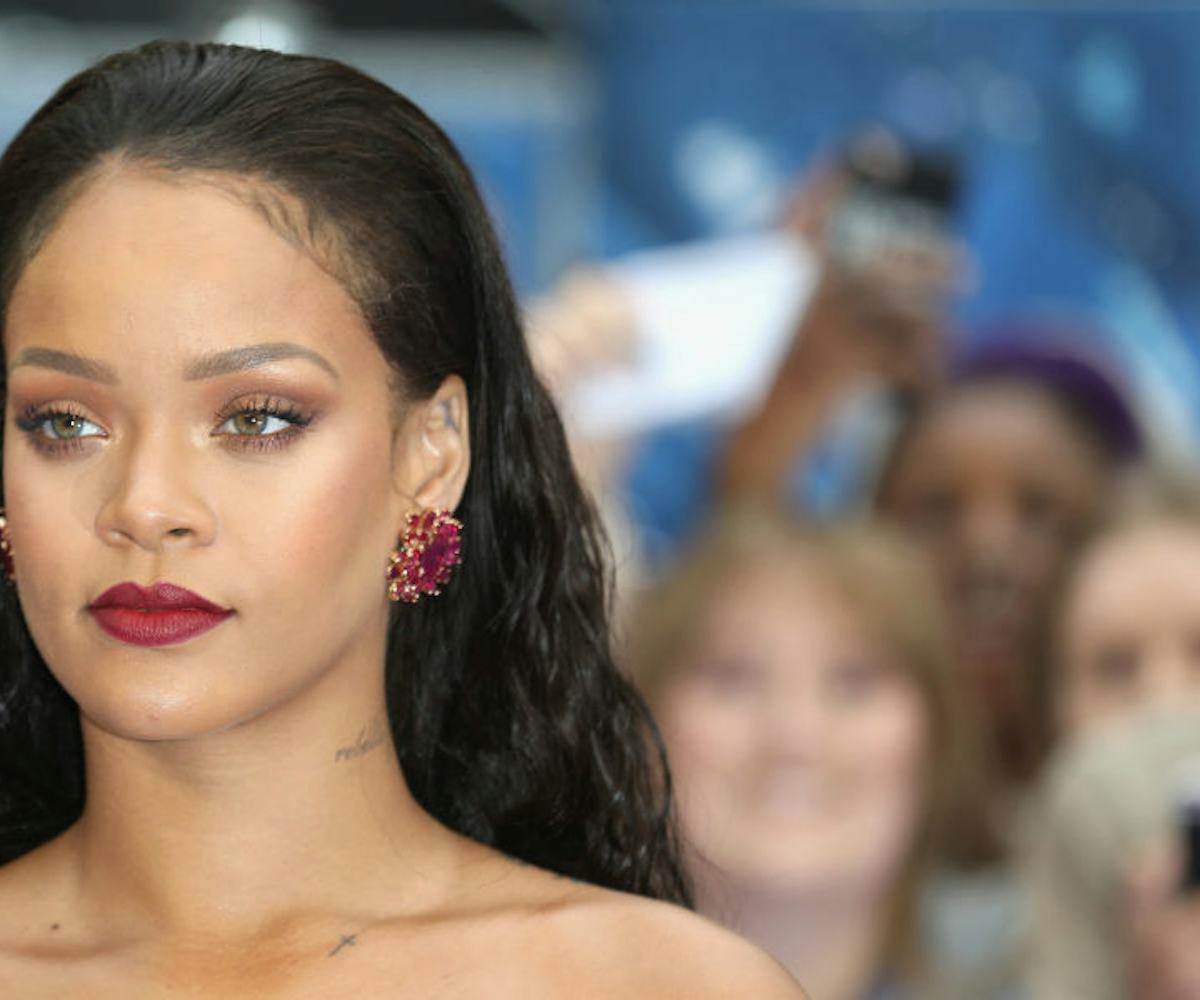 Photo by Tim P. Whitby/Getty Images.
Rihanna Is Reportedly Working On A Lingerie Line
We'll take two of everything
Rihanna is plotting to turn every self-respecting woman into a version of herself. She already got us covered on the beauty and fashion front, but now, according to reports, she's working on bringing her talents into the bedroom. We're not worthy.
WWD reports that the singer has signed a deal with TechStyle Fashion Group to develop a line of lingerie. The company owns Fabletics, ShoeDazzle, JustFab, and FabKids and the project has, apparently, been in the works for more than a year. There's no launch date as of yet, but the move is very much a strategic one for the company which is hoping to file for an initial public offering. As everyone knows, whatever Rihanna touches turns to liquid gold.
As for what we can expect, the star once told Vogue in 2014, "If I'm wearing a top, I don't wear a bra. If I'm wearing a bra, I just wear a bra." So, we anticipate something that can be worn over clothes or as a crop top situation. We already know sex with the Barbadian star is amazing, why wouldn't a line of intimates be just as enticing?