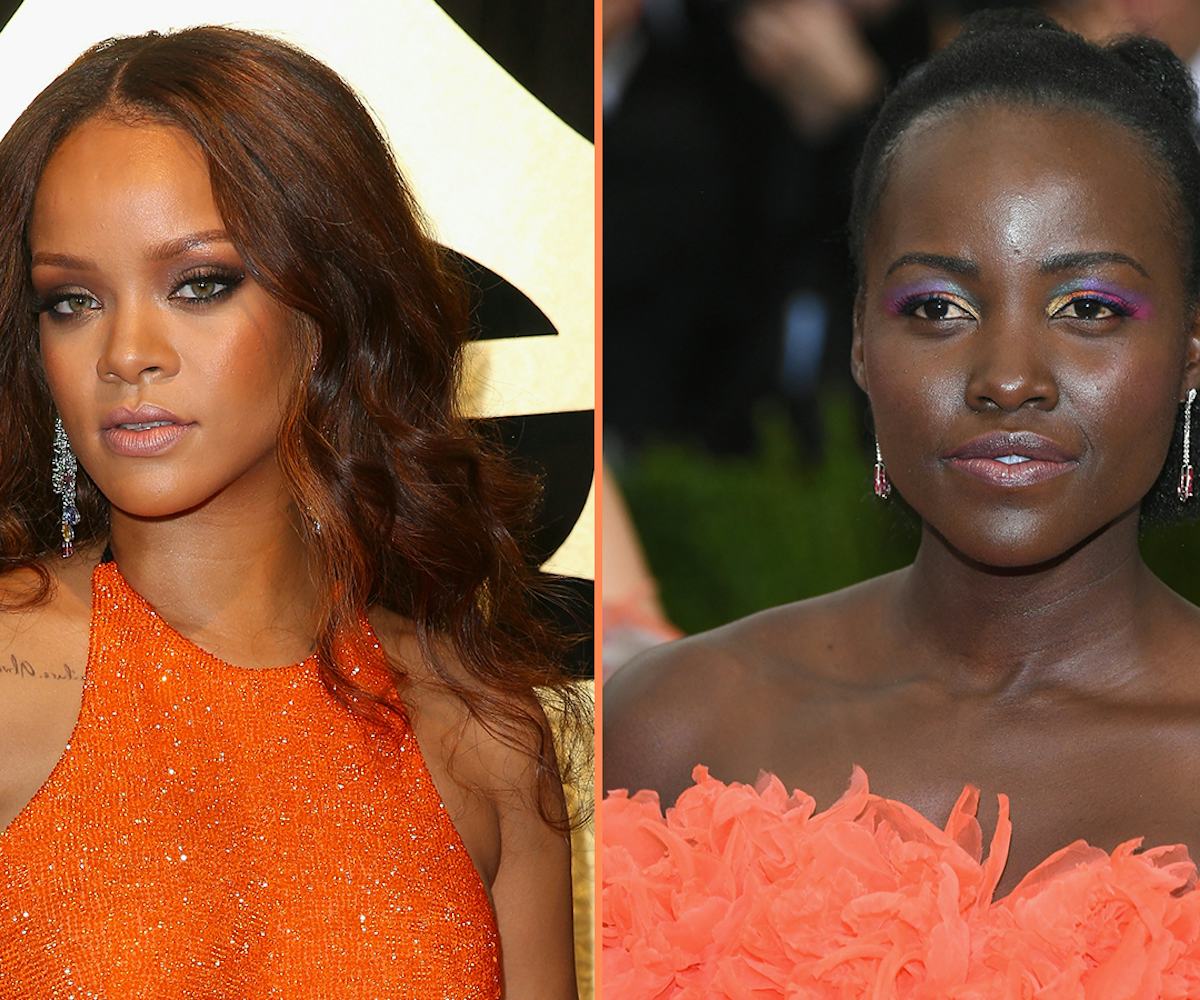 Photo by Joe Scarnici & Dia Dipasupil / Getty Images
Rihanna And Lupita Nyong'o To Costar In Ava DuVernay-Directed, Tweet-Inspired Film
Sometimes tweeting things into existence actually yields desired results. Take this case, for example: A candid photo of Rihanna and Lupita Nyong'o, seated next to each at NYFW back in 2014, made its rounds as a meme and eventually found itself in the hands of Ava DuVernay, who was instantly "ready to call action for these queens."
Nobody thought that anything would come from the joke but looks like the social media odds were in our favor because Netflix has officially secured a project with both of the stars on board and DuVernay in the director's chair. Entertainment Weekly also reports that Issa Rae is being courted to write the screenplay for the tweet-based film. Apparently, the movie was a part of a "dramatic negotiation session" at Cannes Film Festival, with Netflix winning it with an "aggressive bid."
We hope that the individuals responsible for bringing this iconic idea to life get some royalty checks for their superb casting skills. We, on our end, can't wait to see these queens shine. Who knew that Twitter could be the source for so many good things in our lives? Black girl magic is real.